This is a reminder that tomorrow (Tuesday, January 31st) is the last day to return P.A.C. Valentine's Day Balloon orders.

Tomorrow's GBB/BBB DH versus Aberdeen Christian will be played at the Aberdeen Civic Arena. Game times have not changed: - GJV @ 4:00 PM - BJV @ 5:15 PM - GV @ 6:30 PM - BV @ 8:00 PM

The HS GBB/BBB doubleheader versus Ipswich scheduled for Friday, Feb. 3rd will now be played in Roscoe. Games will begin at 4:00 PM. Additionally, there will be three (3) MS BBB games versus Ipswich that afternoon also beginning at 4:00 PM. Those games will be played in the auxiliary gym. The HS GBB/BBB doubleheader versus Northwestern scheduled for Friday, Feb 10th will now be played in Bowdle.

Congratulations to the EC One-Act Play cast and crew on their first place finish at the Region competition held today in Ipswich. Five EC students received Superior Actor Awards. The cast and crew now advance to the State competition on February 4th in Sioux Falls. Great work!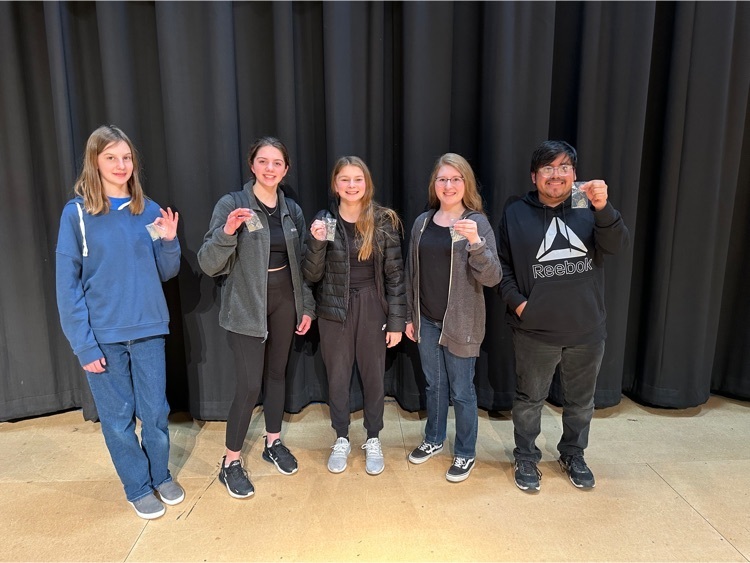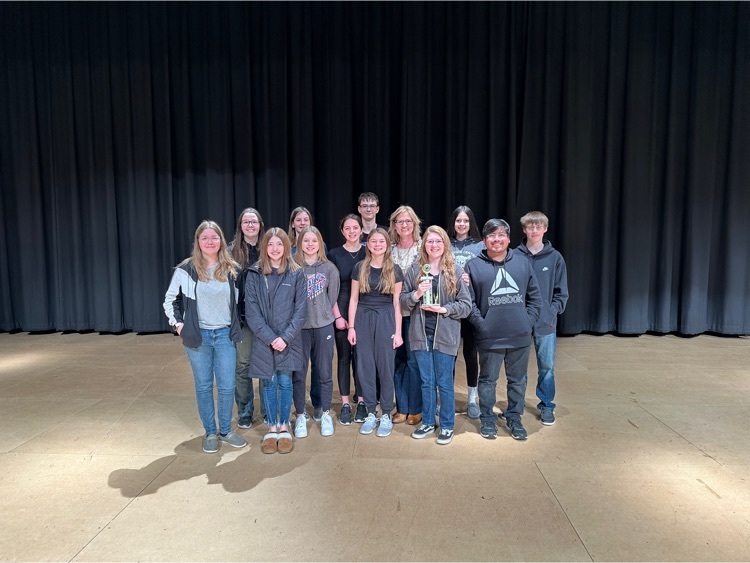 Jr. Class Bingo Fundraiser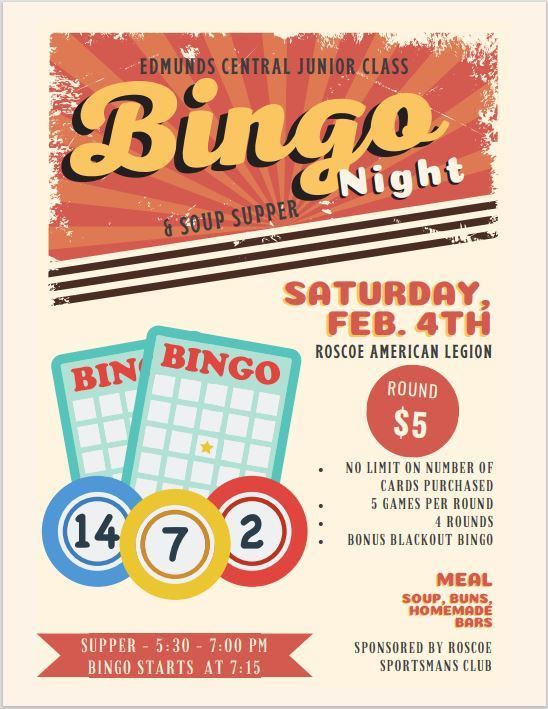 Congratulations to Mr. Spencer Cody for his participation in the NASA/IPAC Teacher Archive Research Program (NITARP). Please see the complete press release by visiting the following link:
https://www.ipac.caltech.edu/news/262

Second Grade Class - Sponsored by BDM Gravel - L-R: Annabelle Heyne, Jack Meier, Travis Ellwein (2nd Grade Top Reader), Jack Wesch, Bella Wesch Not Pictured: Valeria Acevedo - 9/9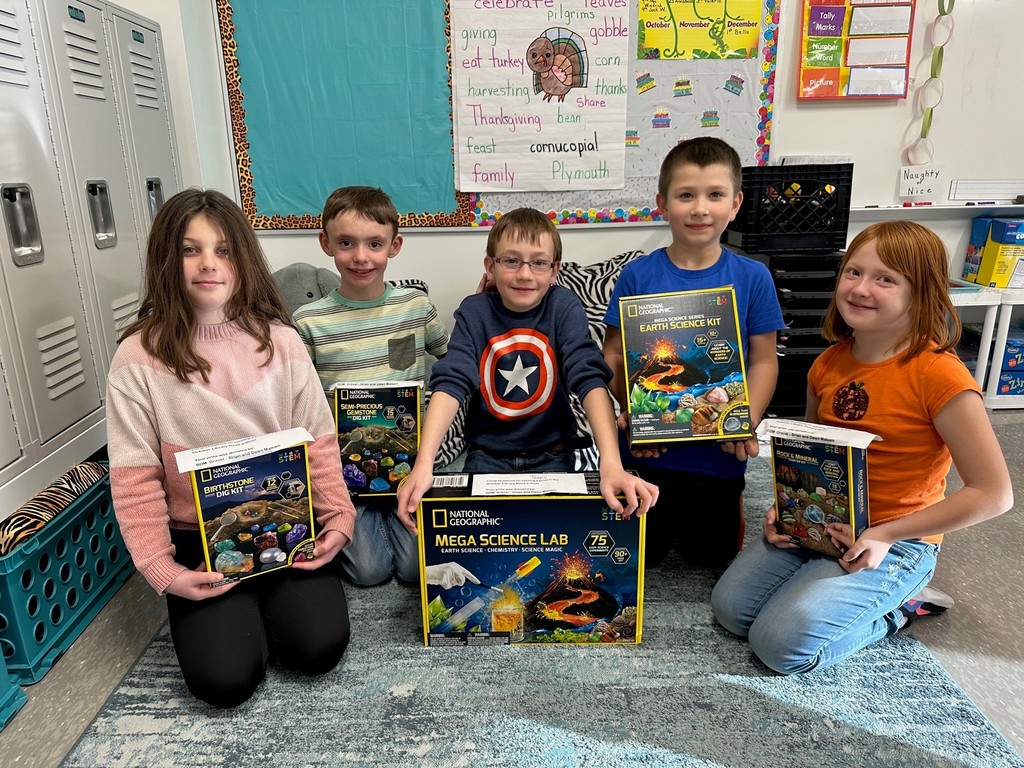 Kindergarten Class - Sponsored by Schurr's Manufacturing - L-R: Zuko Noisy Hawk, Lawree Ford, Tenley Heyne, Katie Easterly, and Milo Meier Not Pictured: Sergio Gutierrez Paz (K Top Reader), Bella Spears, and Alfonso Acevado - 8/9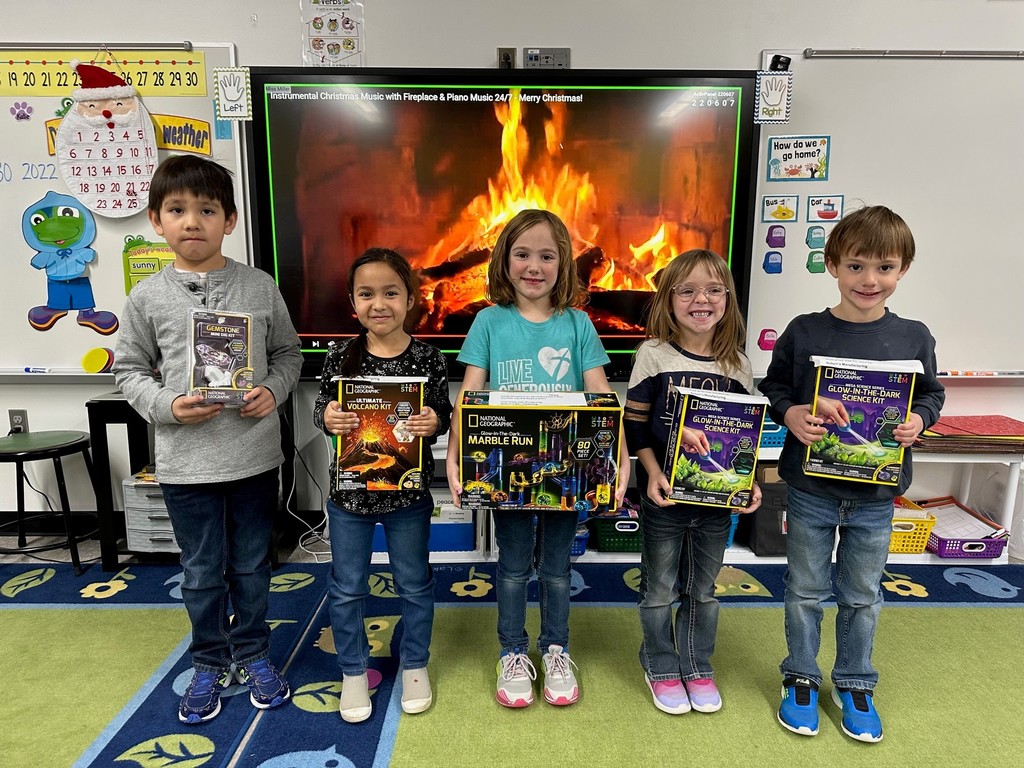 Fifth Grade Class - Sponsored by The First State Bank of Roscoe - L-R: Olivia Matott (5th Grade Top Reader), Cash Regula, Dracyn Easterly, Braelynn Orr, Harmony Geditz, Unity Wolmarans, Arabella Veit, Haven Secker, and Carter Ellwein - 7/9

Fourth Grade Class - Sponsored By Seed Solutions: Back Row L-R: Vayda Roth (Fourth Grade Top Reader), Tara Fischer, Adam Hettick, Luz Ramirez Middle Row L-R: Emma Wesch and Paxton Balsam Front Row L-R: Riley Sowards, Declan Schumacher, and Corbin Beyers - 6/9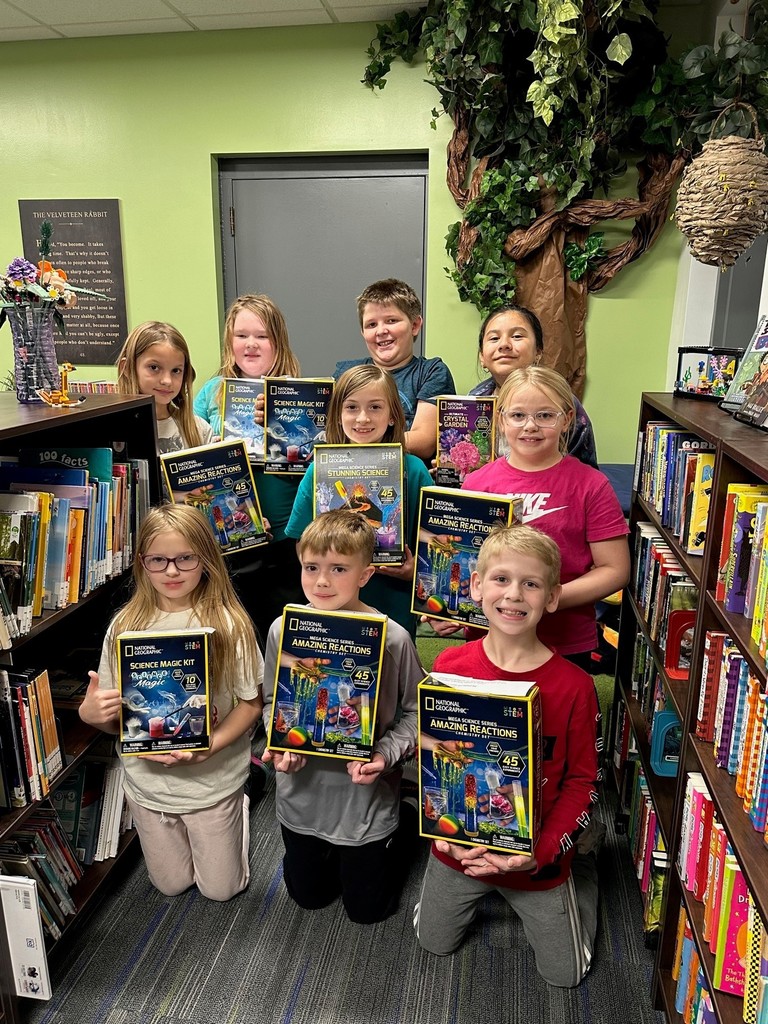 Third Grade Class - Sponsored by C&B Operations - LR Front: Liam Schumacher, Haven Secker, Wyatt Holmes (3rd Grade Top Reader), and Tate Bukaske LR Back Row: Jason Schmidt, Sutton Paplow, Henry Haerter, and Apollo Veit Not pictured: Julissa Gallardo - 5/9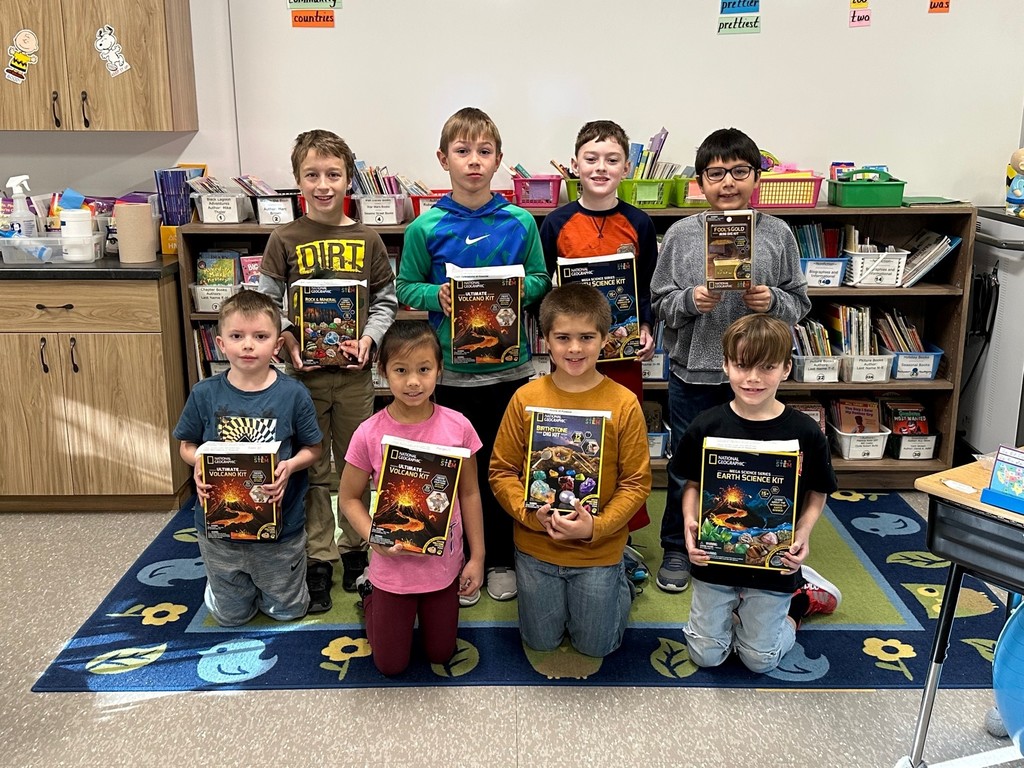 1st Grade Class - Sponsored By Marin-Biel Insurance L-R: Isaac Garcia, Oakley Beyers, Liam Heyne (First Grade Top Reader), Madyson Sowards, Nova Schnaible, and Silas Easterby - 4/9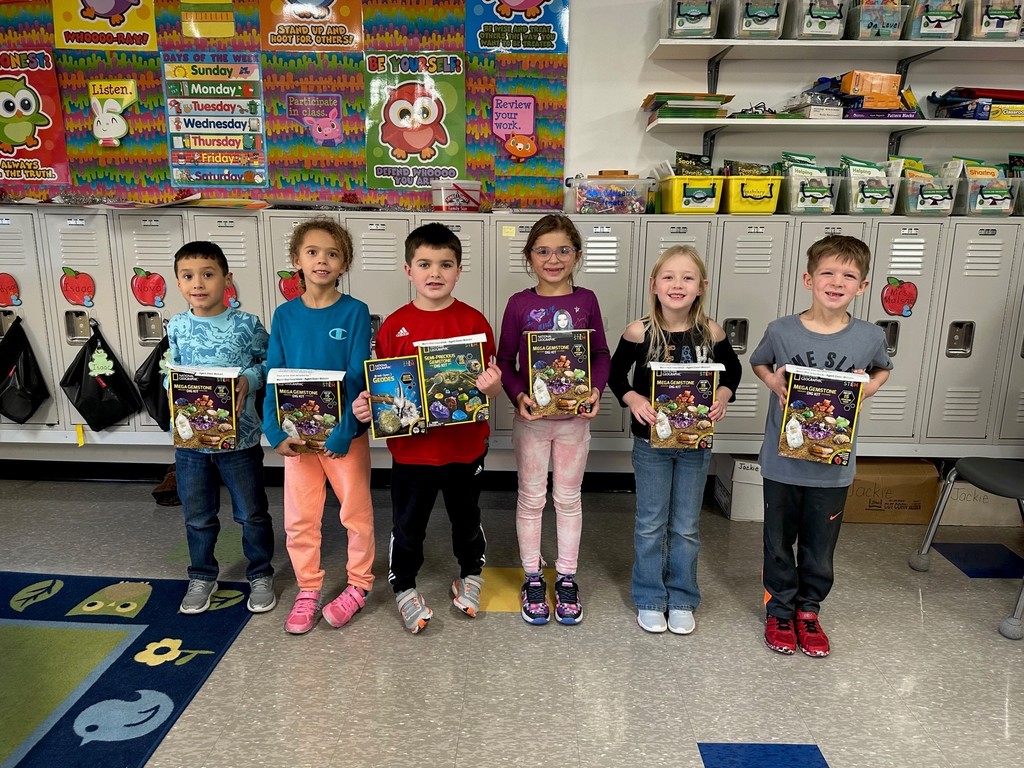 Preschool Class with their prizes sponsored by AP Express. L-R: Remington Waldner, Kayson Paplow, and Azula Noisy Hawk. Not Pictured: Lily Spears, Abraham Gutierrez Paz (PK Top Reader), and Arianna Acevedo - 3/9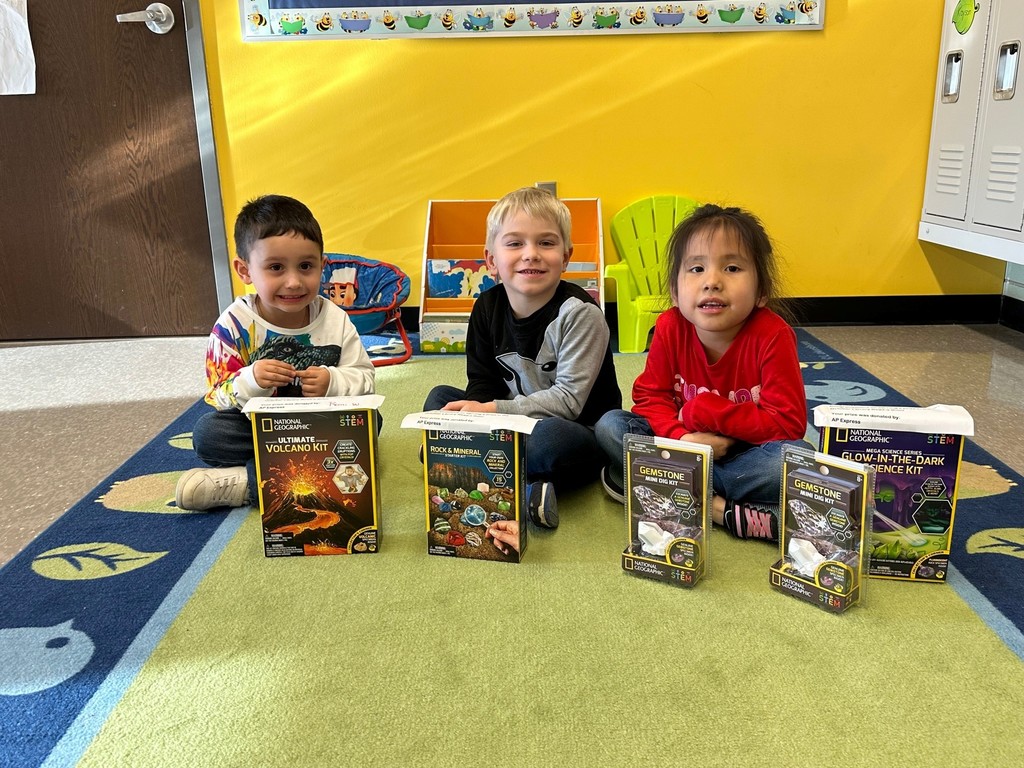 Second grade class with Domino's Owner Darin Duvall. 2/9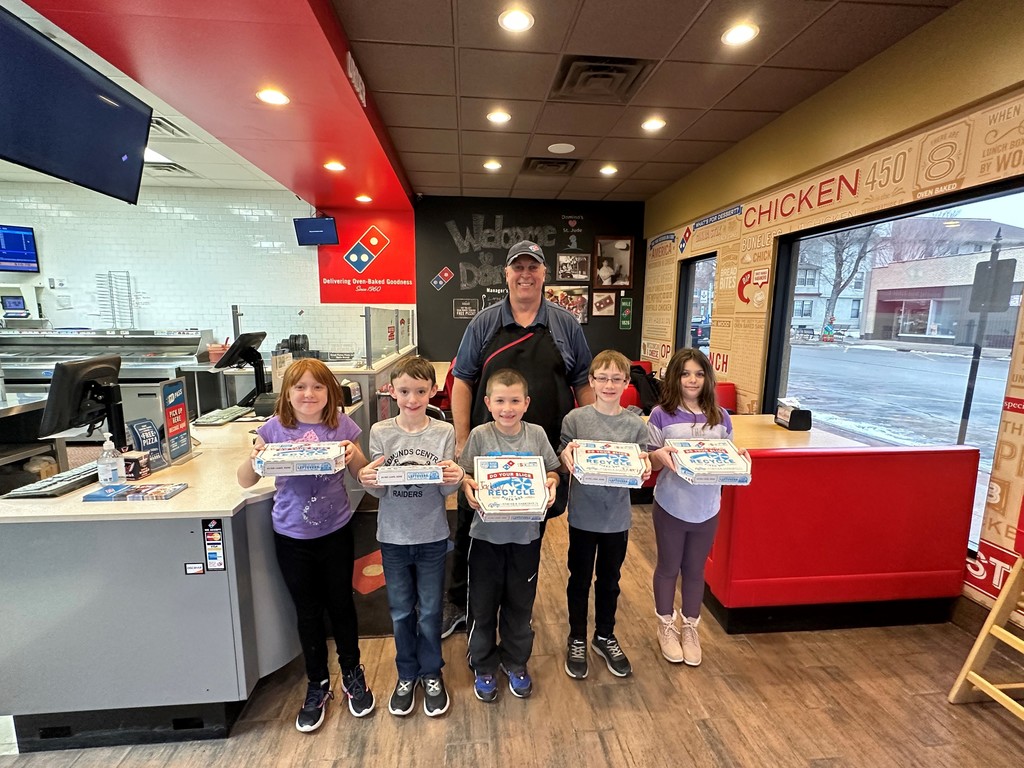 Congratulations to our EC students that participated in the District Oral Interp contest today. All three students that competed will be advancing to the Region competition: Ember in Serious and Storytelling; Grace and Jillian in Duet. Great work girls!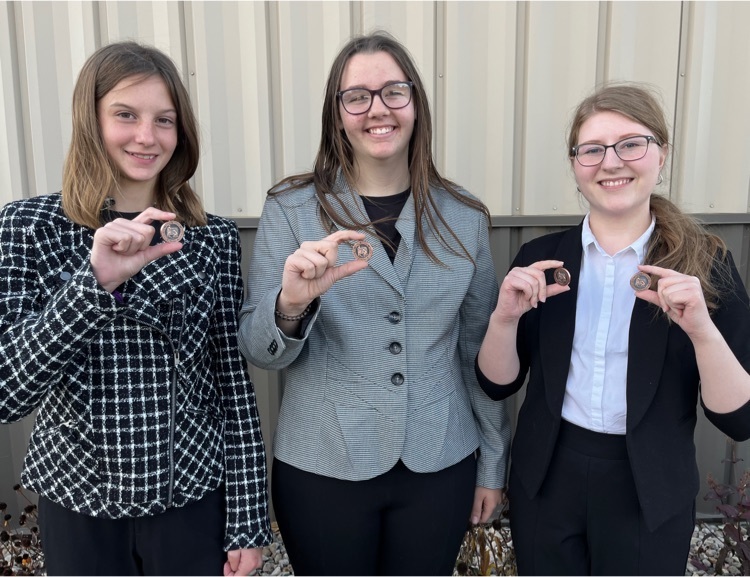 Look us up on Facebook (Edmunds Central School District #22-5) and follow us on Twitter (@EC_Raiders) for school and activity updates.

The district is in search of substitute teachers for the current school year. The position pays $100 per day ($50 for a half-day). The rate of pay increases to $120 per day ($60 for a half-day) after working for eight (8) cumulative days. Certified substitute teachers earn an additional $20 per day. If you or anyone you know is interested in learning more about becoming a substitute teacher, please contact Superintendent Kevin Kunz (287-4251 or
kevin.kunz@k12.sd.us
).