The PK-12 Winter Concert will be held Dec. 8 at 7:30 PM. From Miss Quinn: For elementary students! Dress up in your "Sunday Best"! For MS and HS: Boys: Dress Pants and button up shirt. No khakis or jeans please! Nice dress shoes or boots. Girls: Dress pants and nice top or a dress. If wearing a dress, I use fingertip rule. The bottom of the dress must be below their fingertips when their arms are hanging straight down. Dresses must be appropriate for a school function. And nice shoes or sandals. No super high heels please! If you have trouble finding or attaining any attire for your child to wear, please don't hesitate to reach out to me and we will help find them nice clothes to wear!

- EC Junior Class Fundraiser - Bingo Night & Soup Supper - Roscoe American Legion - Saturday, December 3rd - 5:00 PM

EC Student Council Chili Cookoff Tuesday, December 6th 5:00 PM - 7:00 PM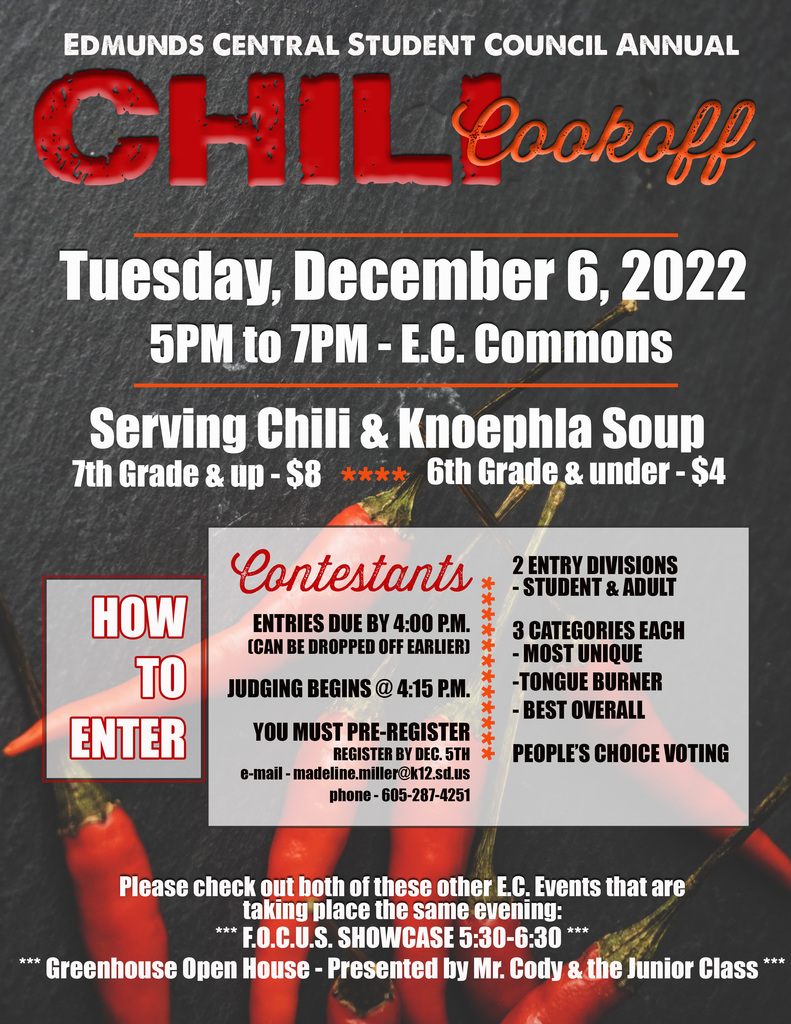 Our apologies for the early morning message, but the snow and blowing snow has created some visibility issues as well as some additional slick spots on roadways this morning. As such, Edmunds Central Schools will be starting 2 HOURS LATE today, Thursday, November 17th. There will be NO PRESCHOOL today. Please slow down and give yourself extra time as you travel this morning.

Congratulations to our EC students that participated in the District Oral Interp contest today. All three students that competed will be advancing to the Region competition: Ember in Serious and Storytelling; Grace and Jillian in Duet. Great work girls!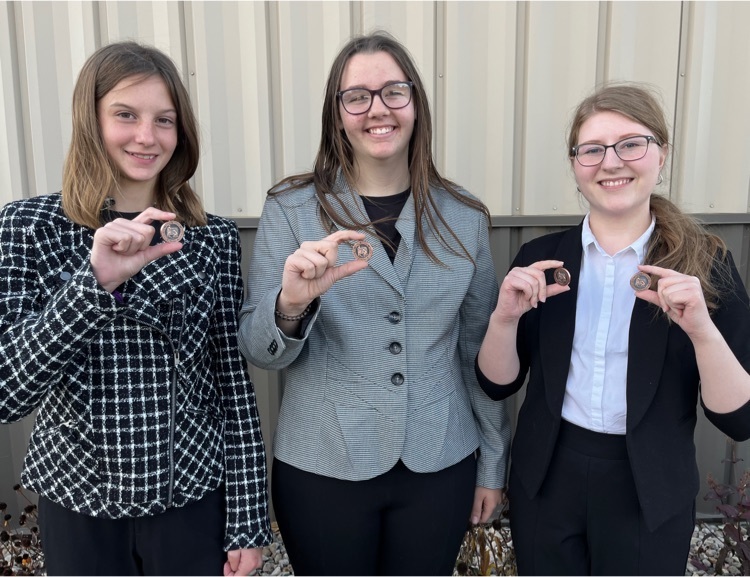 Look us up on Facebook (Edmunds Central School District #22-5) and follow us on Twitter (@EC_Raiders) for school and activity updates.

The district is in search of substitute teachers for the current school year. The position pays $100 per day ($50 for a half-day). The rate of pay increases to $120 per day ($60 for a half-day) after working for eight (8) cumulative days. Certified substitute teachers earn an additional $20 per day. If you or anyone you know is interested in learning more about becoming a substitute teacher, please contact Superintendent Kevin Kunz (287-4251 or
kevin.kunz@k12.sd.us
).