Due to the poor road conditions, Edmunds Central Schools will be starting 2 HOURS LATE tomorrow, Wednesday, March 22nd. There will be NO PRESCHOOL.

Minnesota ✅ Florida ✅ Oregon ✅ Three more pins in our map! We were so happy to have our Boulder Colony kids join us for MN and FL today! 🇺🇸🗺️📚❤️ Kindergarten read with Milo's Aunt Sabrina and her 1st grade class in Minnesota. She read us a book from one of our absolute favorite authors, Chris Van Dusen. ❤️ 3rd grade read with a Civil Insurance Lawyer from FL. She was so great and answered so many questions for the classes! First Grade had a great time listening to Miss Corene from Oregon read us a baby shark book. She teaches Art Literature and just finished a project a project involving Mount Rushmore and she was so excited to visit about S.D.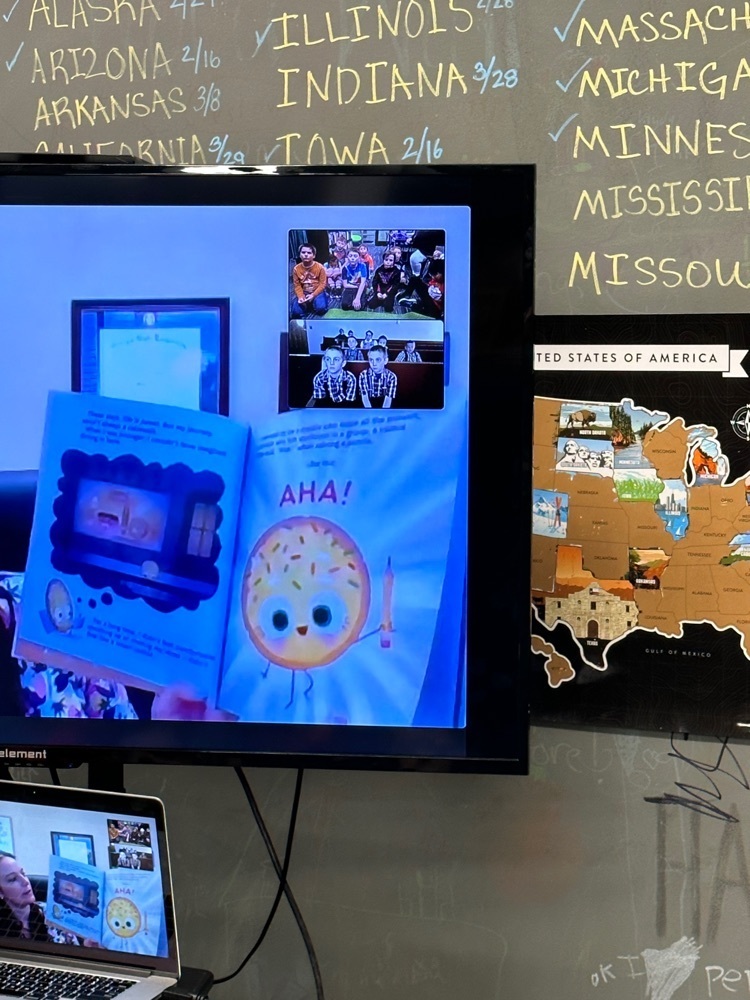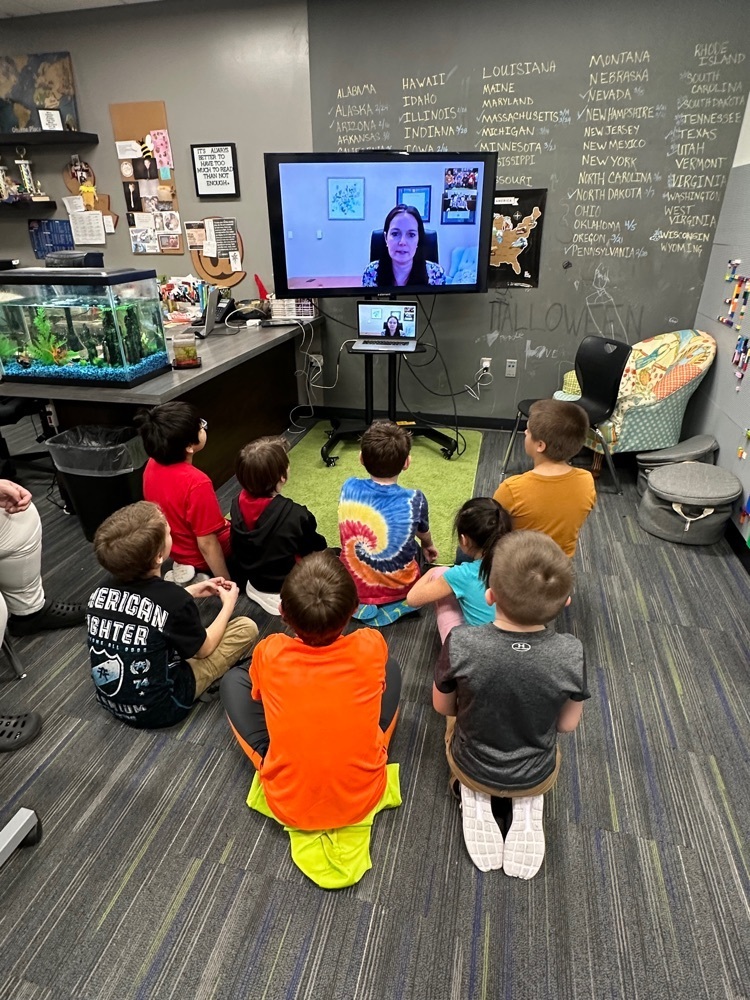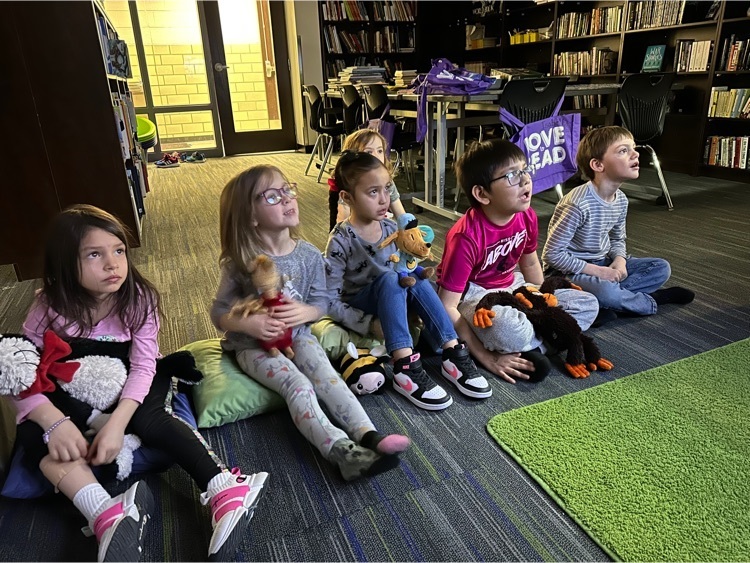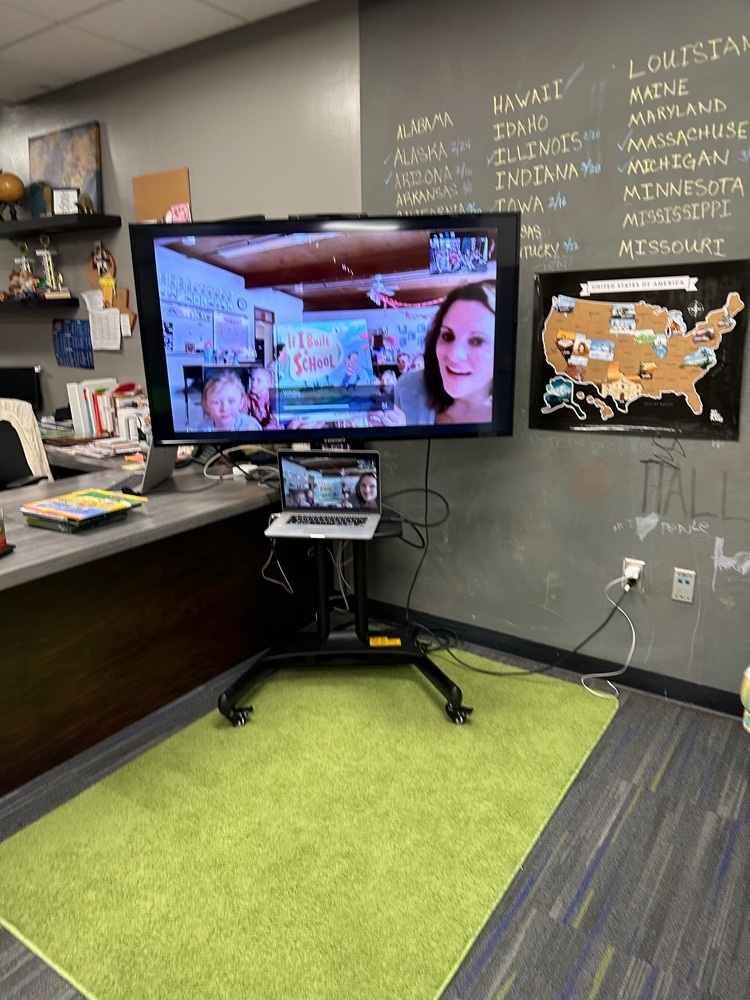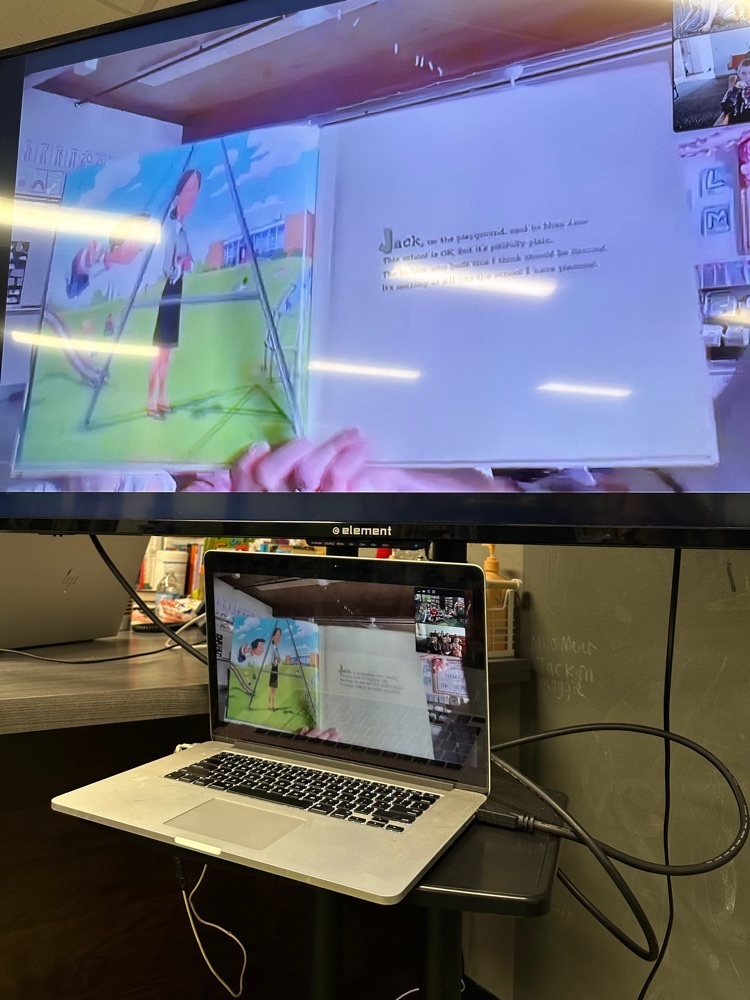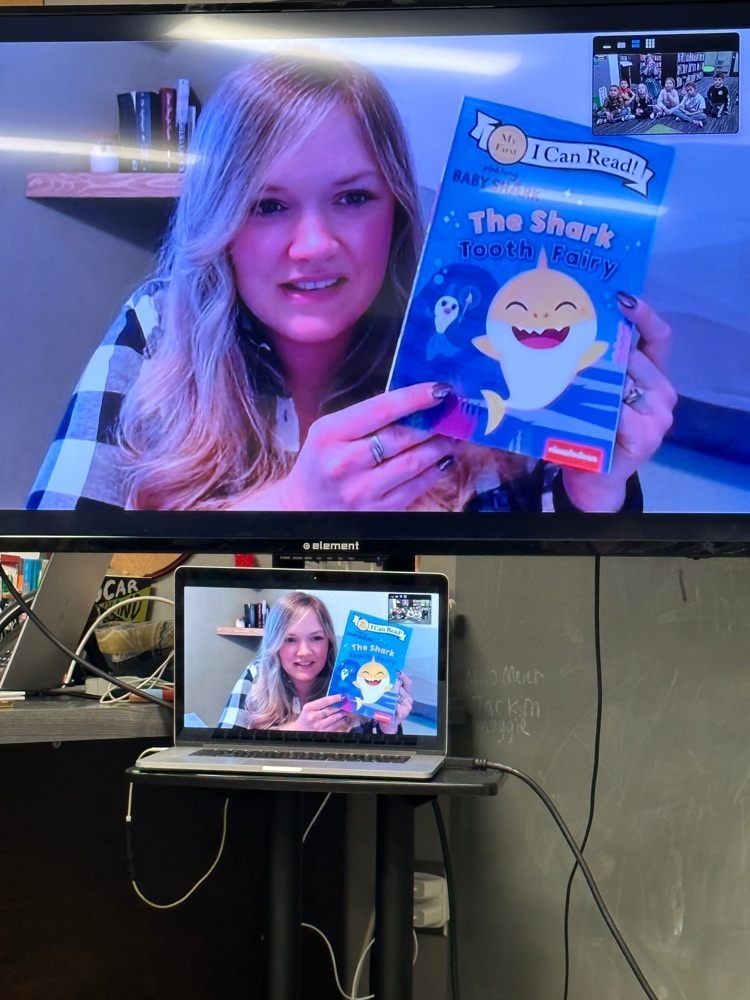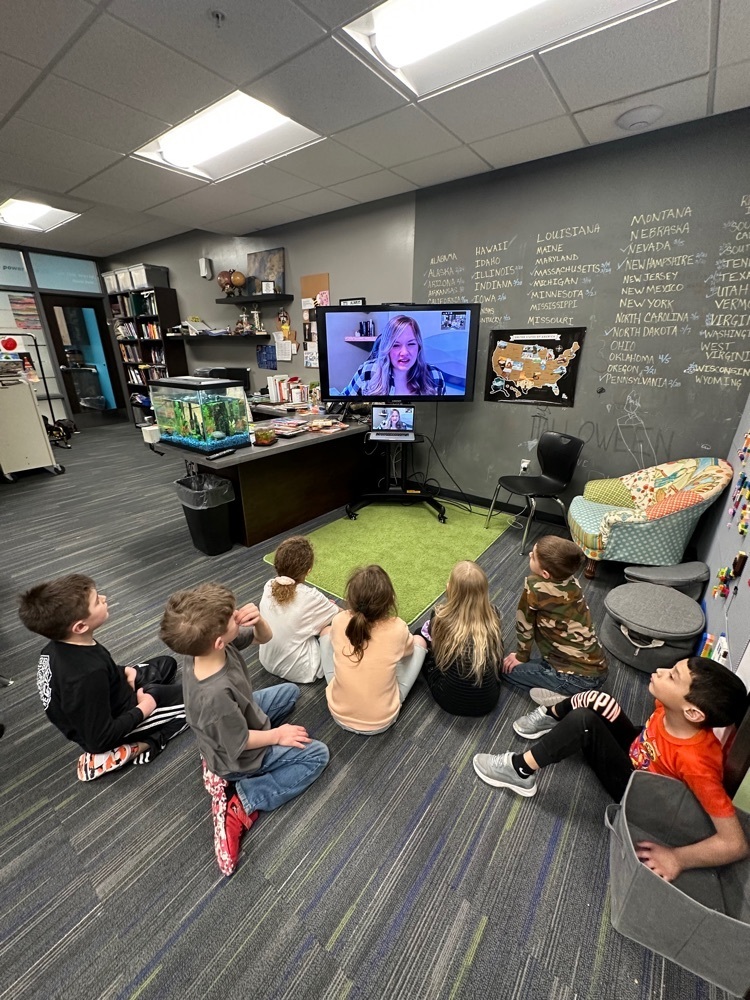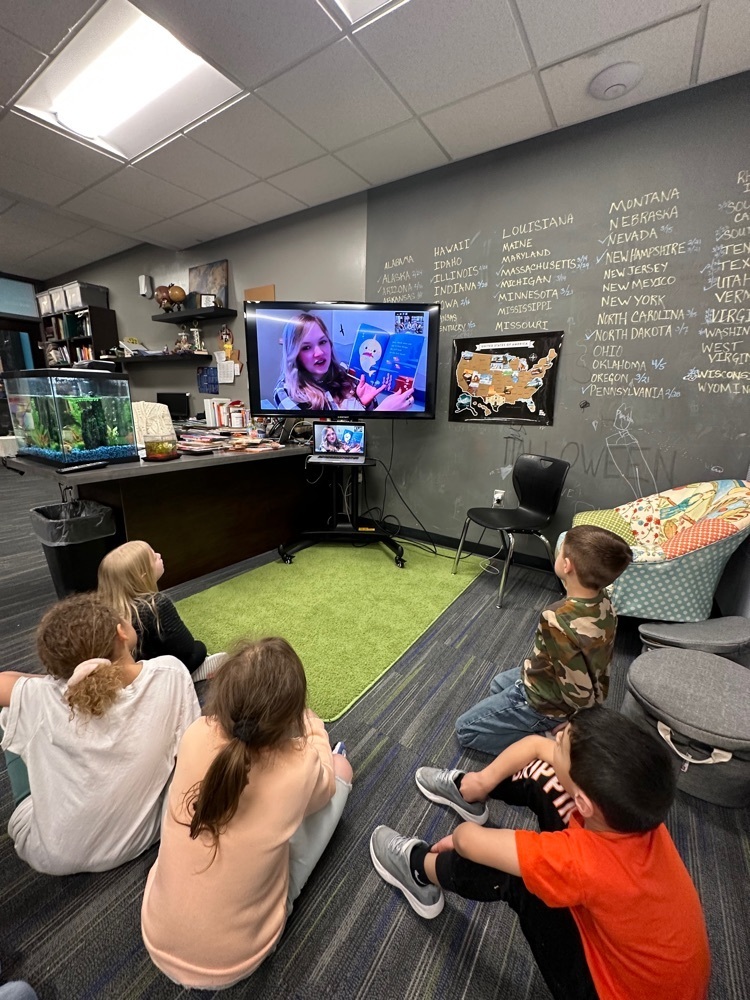 Due to the weather and road conditions P.A.C. Goodies for Grandparents has been postponed to Thursday, March 23rd, and will run from 7:50 AM to 8:20 AM that morning.

P.A.C. Goodies for Grandparents Wednesday, March 22nd 7:50 AM - 8:10 AM E.C. Commons Area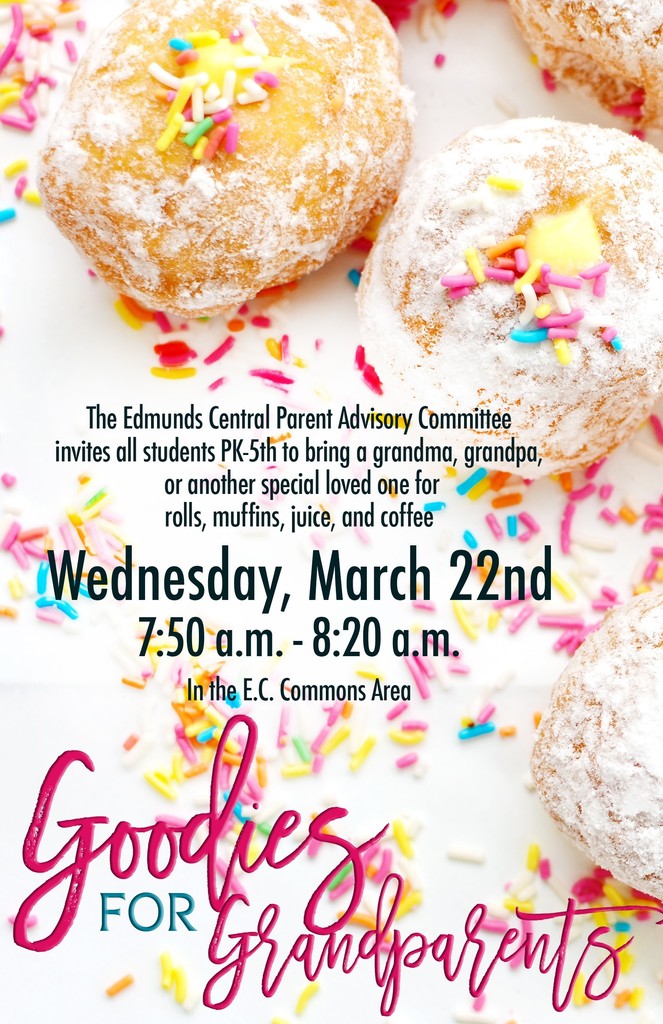 The North Central Thunder Sports Cooperative is looking to hire the following coaching positions: Head Football, Middle School Volleyball, Head Boys Basketball, and Middle School Girls Basketball. If interested, please contact Nick Weismantel at 605-284-2875, Skyler Frederick at 605-285-6272, or Kevin Kunz at 605-287-4251. Application deadline: Friday, March 31st, 2023.

Michigan ✅ North Carolina ✅ Nevada ✅ North Dakota ✅ 4 classes and 3 new states today! There were so many fun things in the library today that I'm going to split them between two posts... Miss Laura Beth from North Carolina read part of one of our favorite chapter books and told the 5th grade class about state book awards. She told them when she was their age her class loved the book she read aloud SO much that they nominated it for the Bluebonnet Award in Texas and the book did receive the state award. We have this Mary Downing Hahn book in the library and it's always a favorite among 4th and 5th graders! The 4th grade class learned about Dolly Parton from Miss Katie in Las Vegas, Nevada. None of them thought they knew who Dolly was until we looked her up and listened to some of her songs, then they realized they do all know her! 📚 🗺️ 🇺🇸 ❤️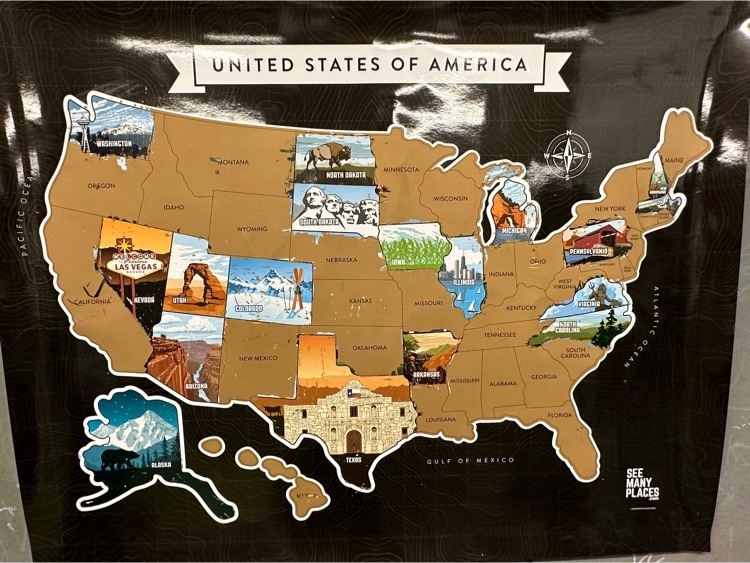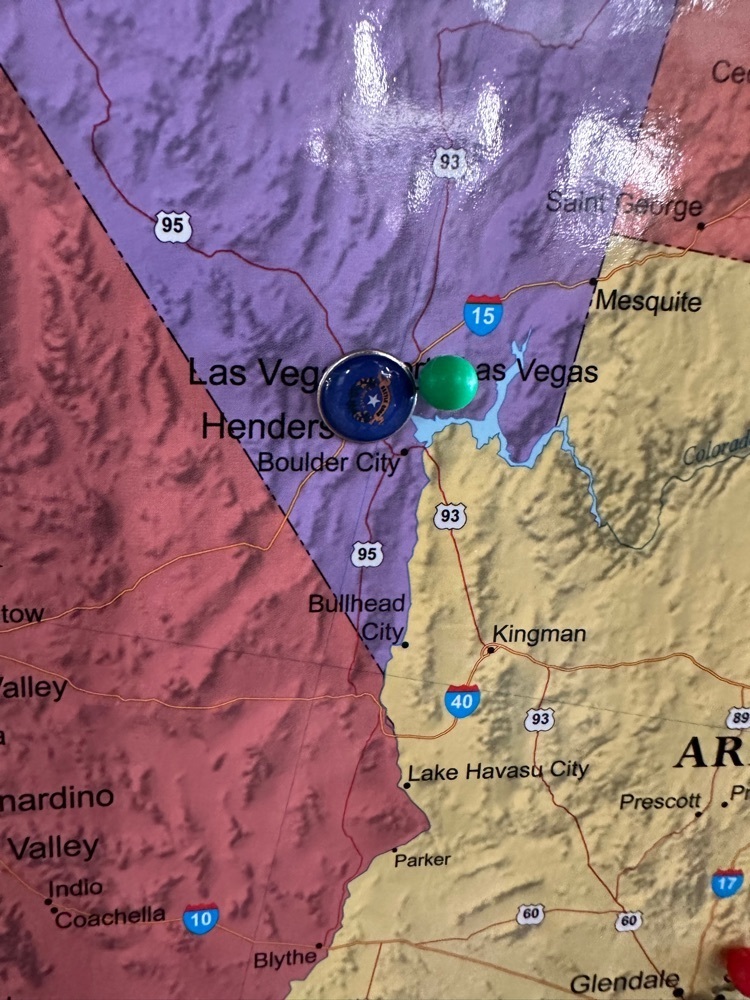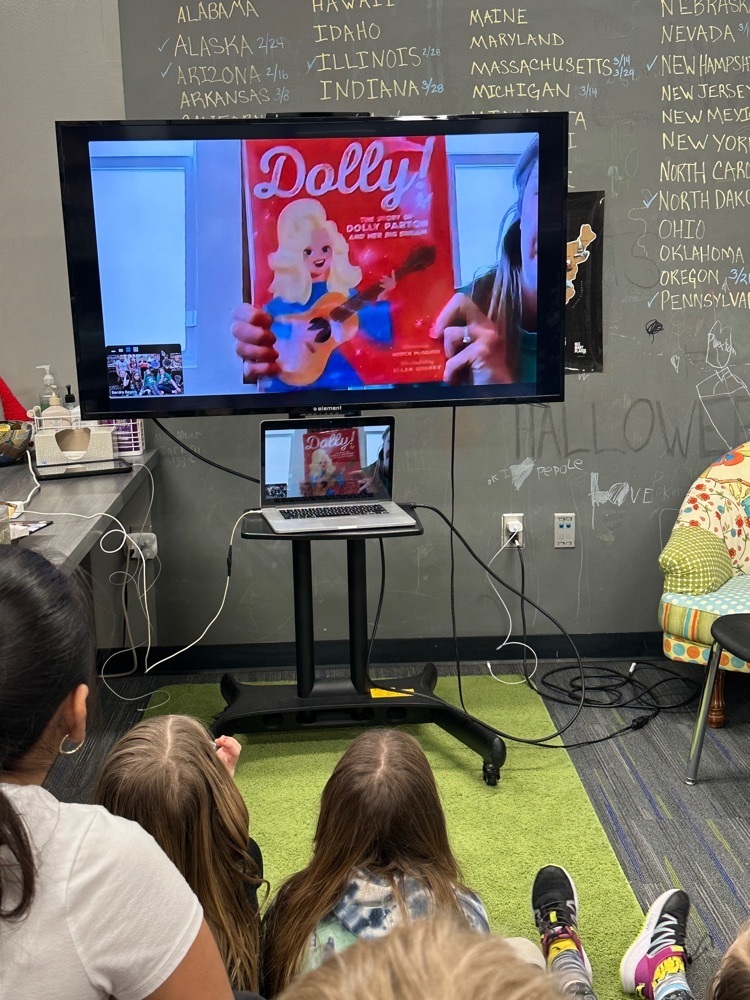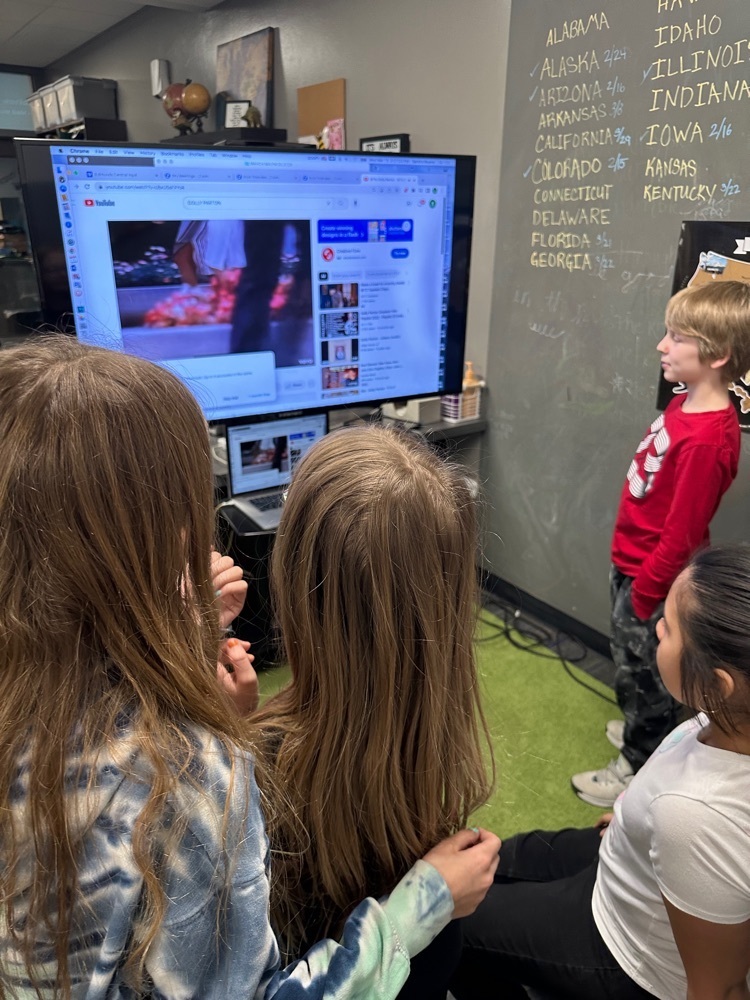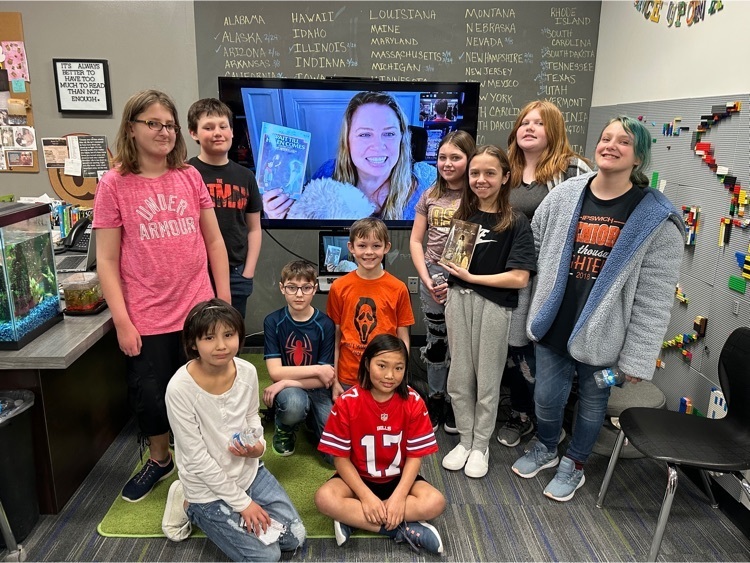 Michigan ✅ North Carolina ✅ Nevada ✅ North Dakota ✅ 4 classes and 3 new states today! There were so many fun things in the library today that I'm going to split them between two posts... We did a repeat with N.D. so Jack's cousin Nora could read to the second graders. She was so excited to see her cousin and his class and Jack's reaction to seeing his cousin was so great! She did a great job reading to them! ❤️❤️ 3rd grade met a teacher from Michigan and enjoyed Ada Twist Scientist...a fantastic book! They were AMAZING listeners! She told them she was just across the border from Canada, only 24 miles! It was fun to see how close she is when we pinned their state flag in our map!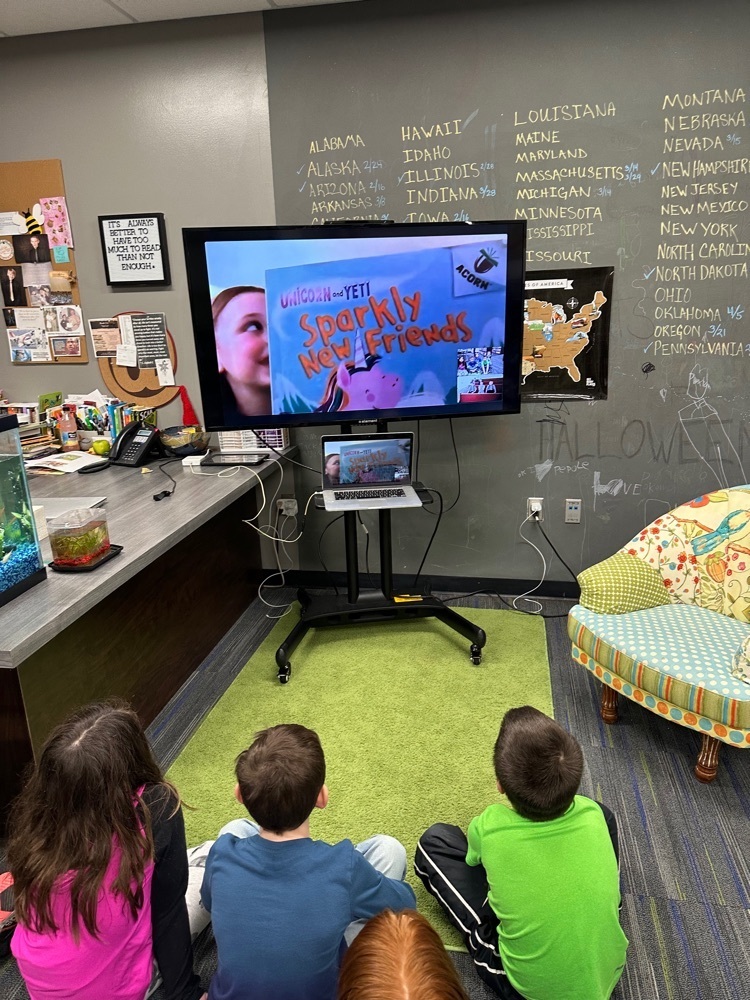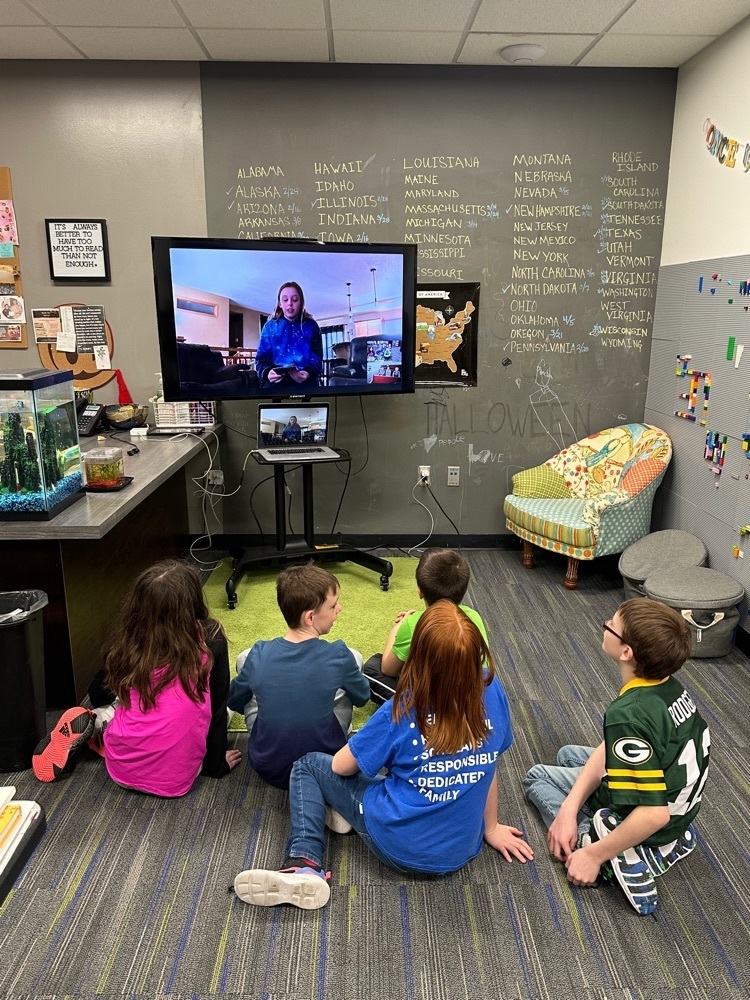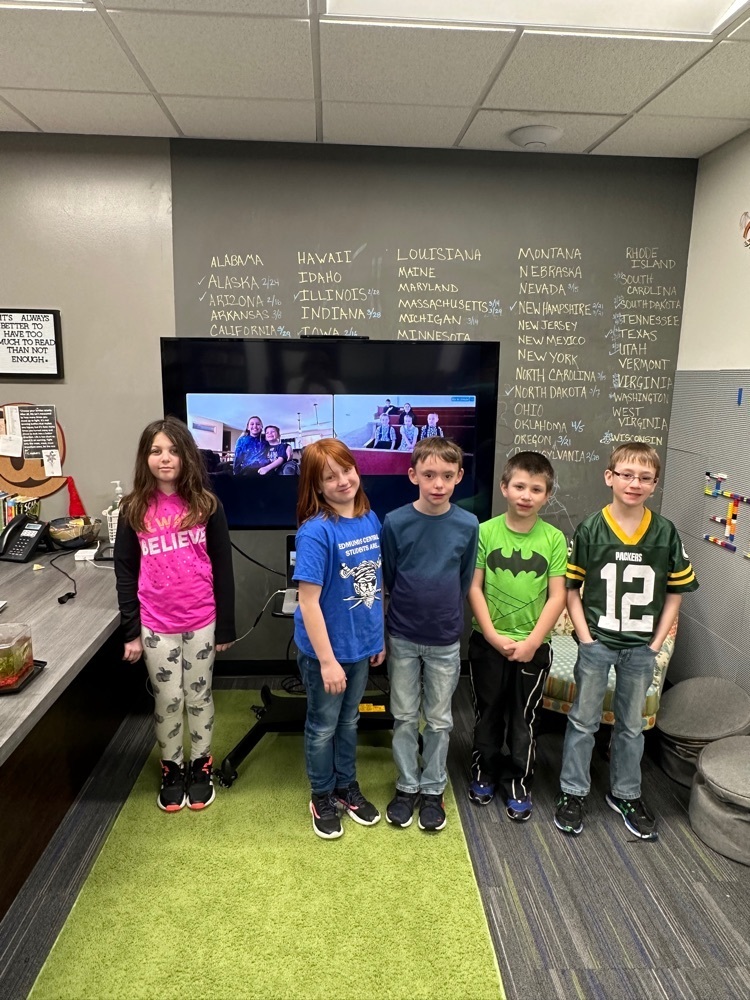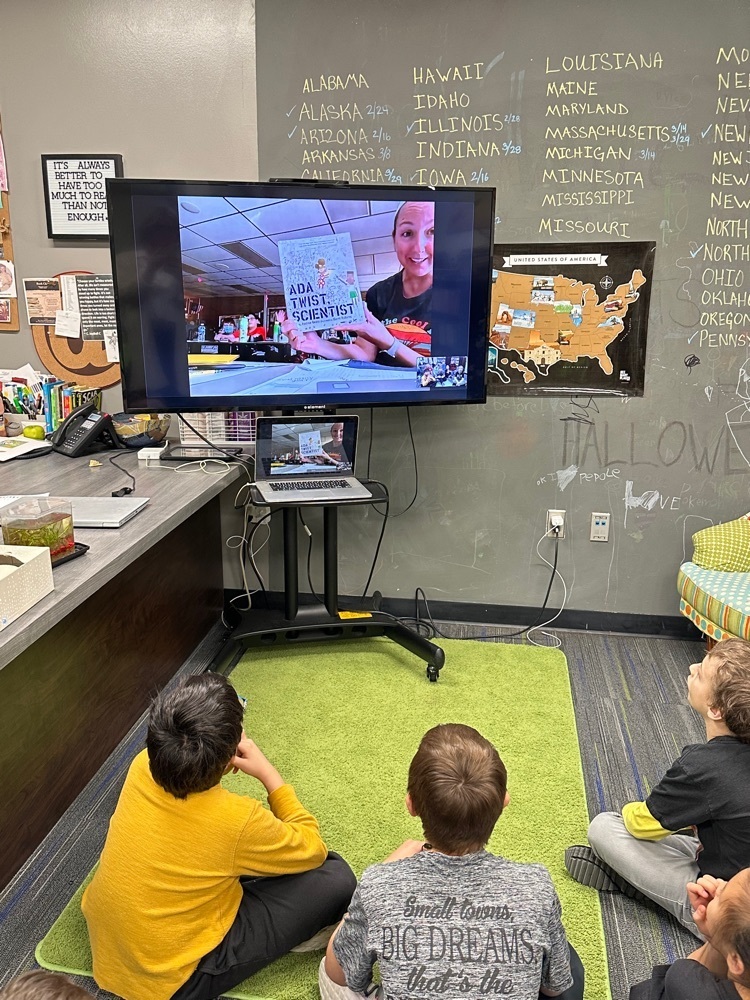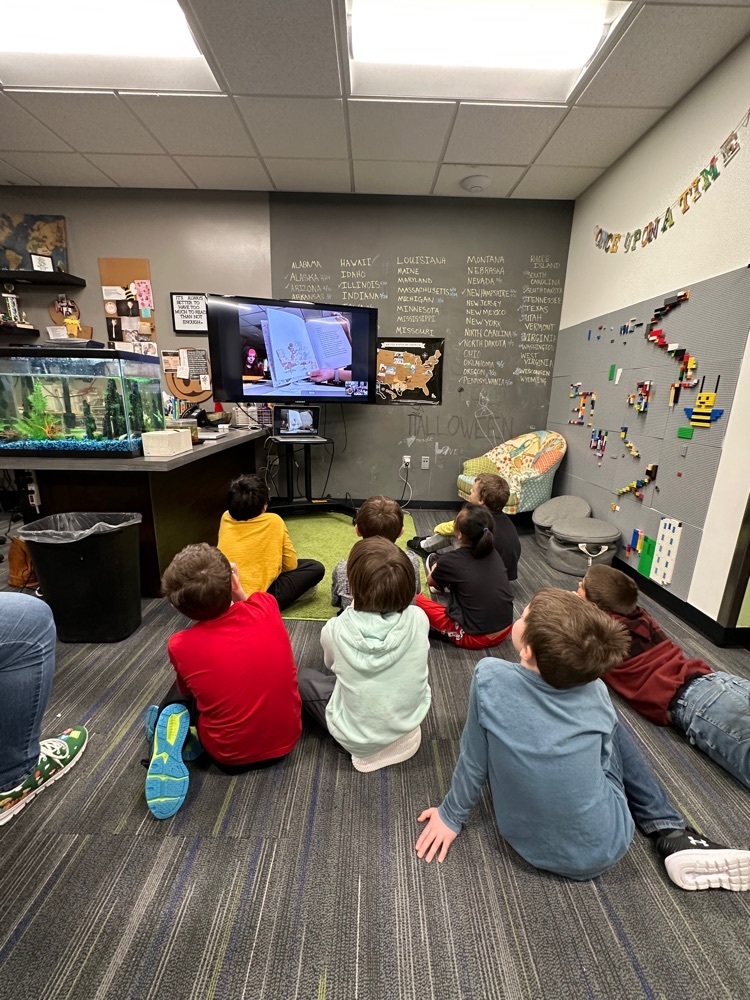 Massachusetts ✅ Washington ✅ 50 State Reading Challenge - Two more down and four more scheduled for tomorrow! This is going to be a fun week in our E.C. library! We had two fantastic readers in our library today!! Miss Ashley from Massachusetts was SO excited to spend time with our Kindergarten kids and the Boulder Colony classes. She read us The Book With No Pictures and the kids loved it! The First Grade Class and the Boulder Colony classes enjoyed listening to Miss Sarah from Vancouver, Washington. She read us How Do Dinosaurs Eat Their Food? She must've known that kids love silly books! 📚🗺️🇺🇸❤️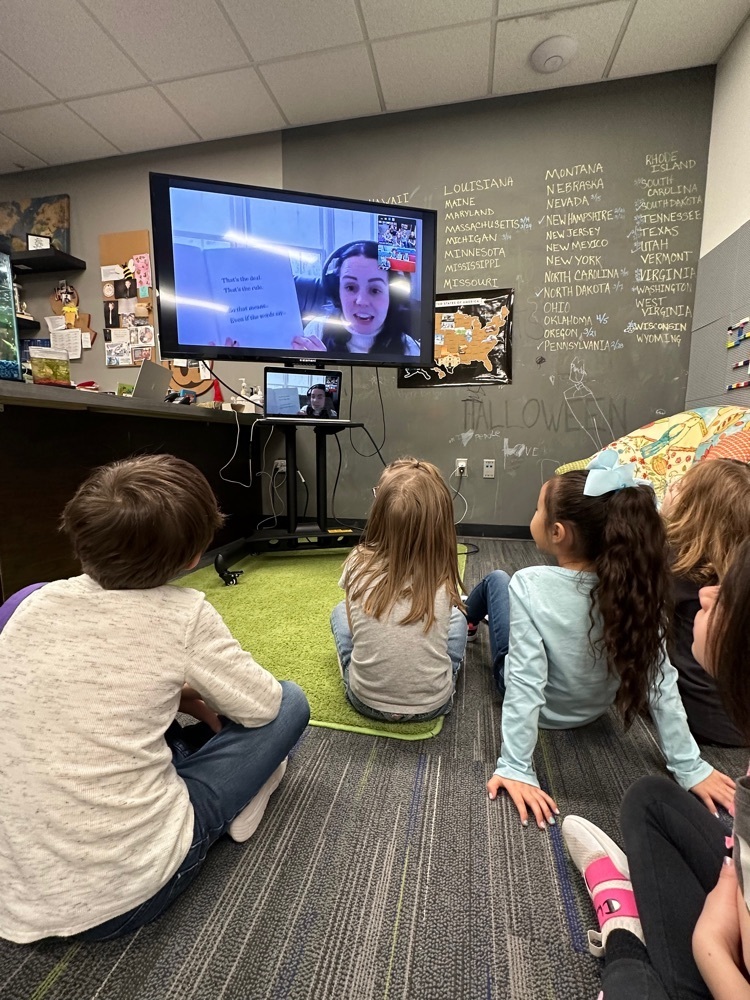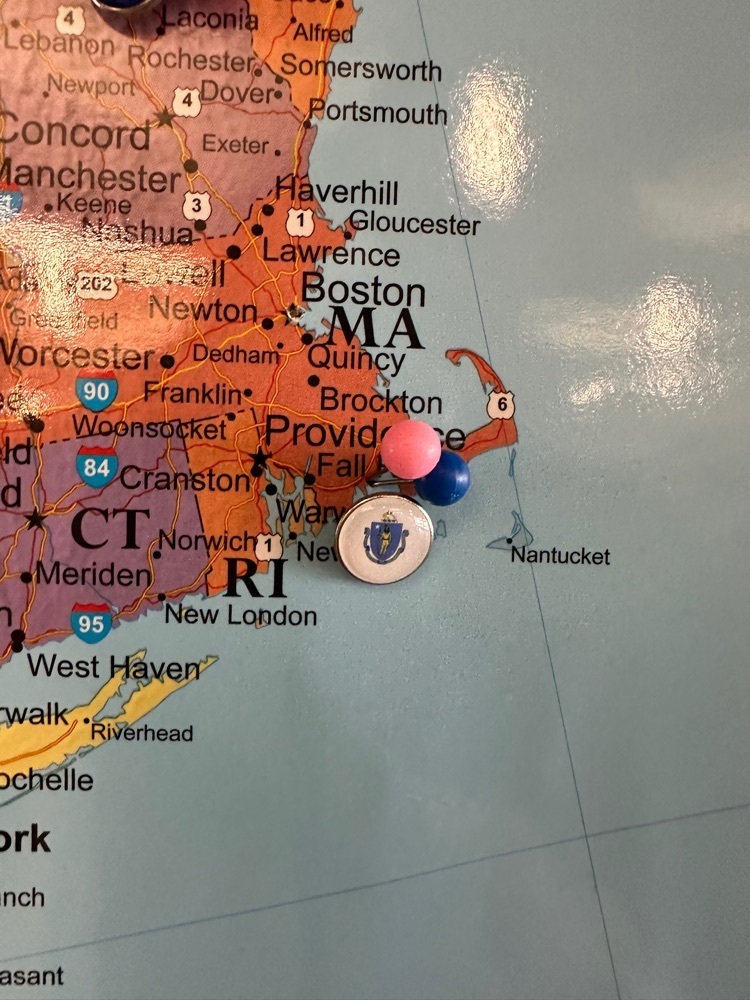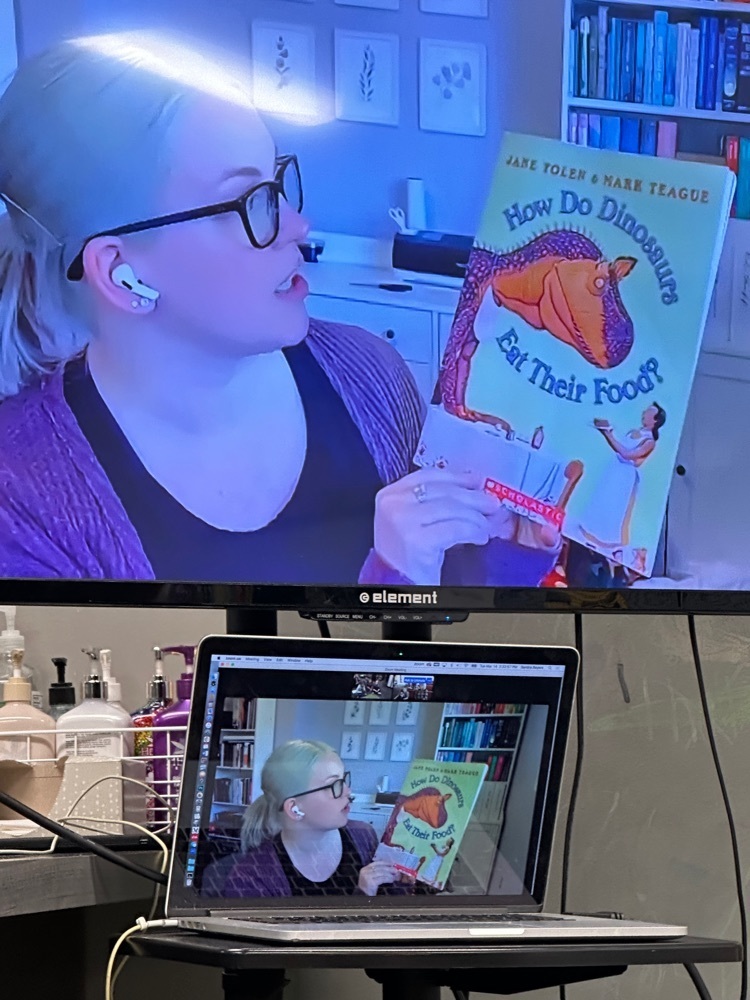 Every year we celebrate Dr. Seuss' birthday with a guest reader and some pretty sweet treats. We may be one week late in celebrating this year, but our Preschool - 12th graders had the most adorable cookies and cupcakes while they listened to a Pete the Cat book recorded for us by Governor Noem. 🎂🎈🎉📚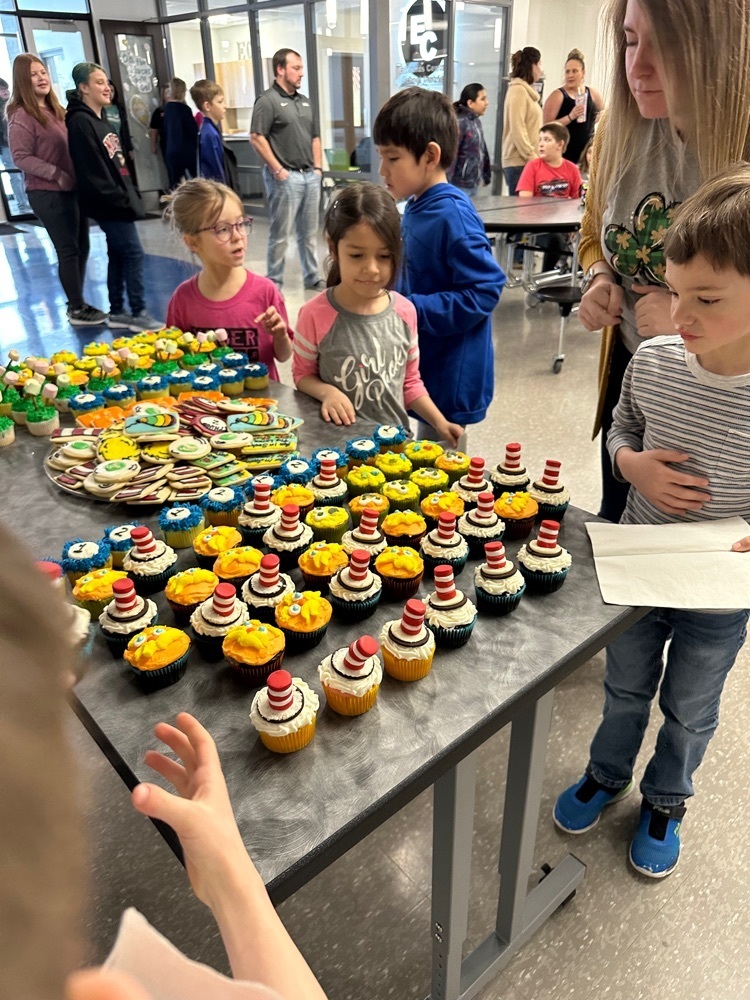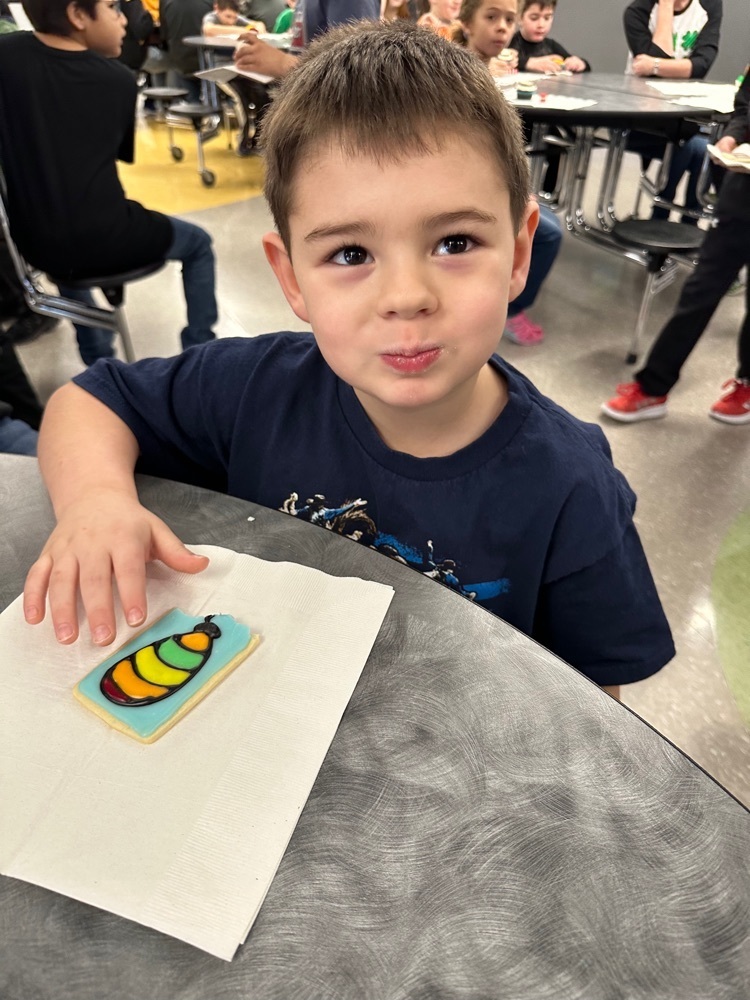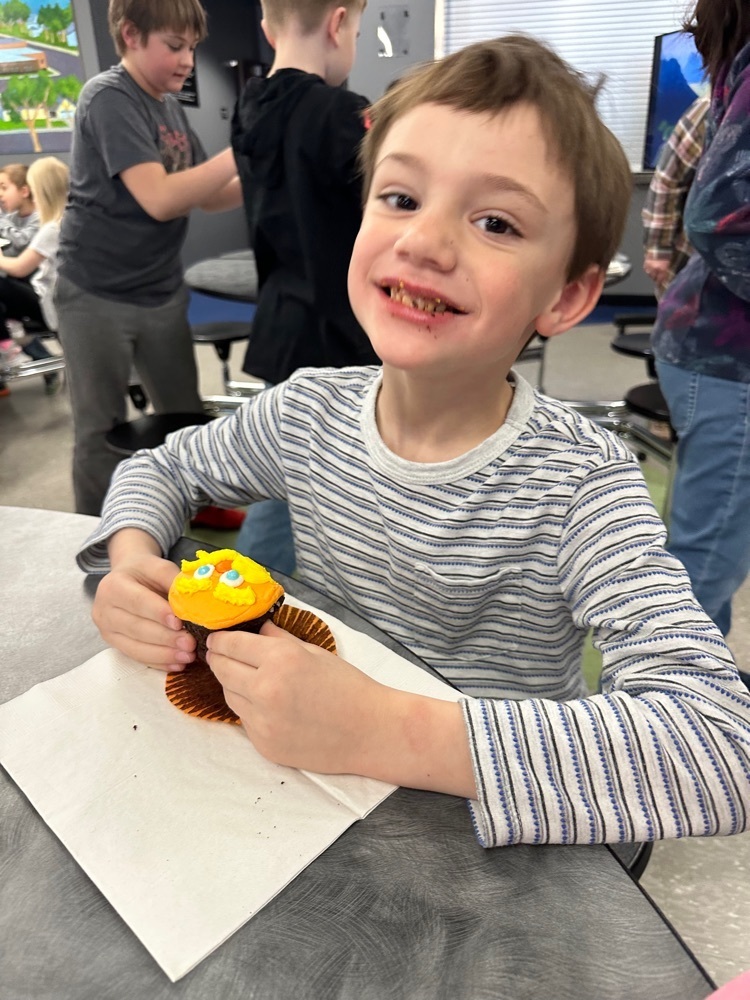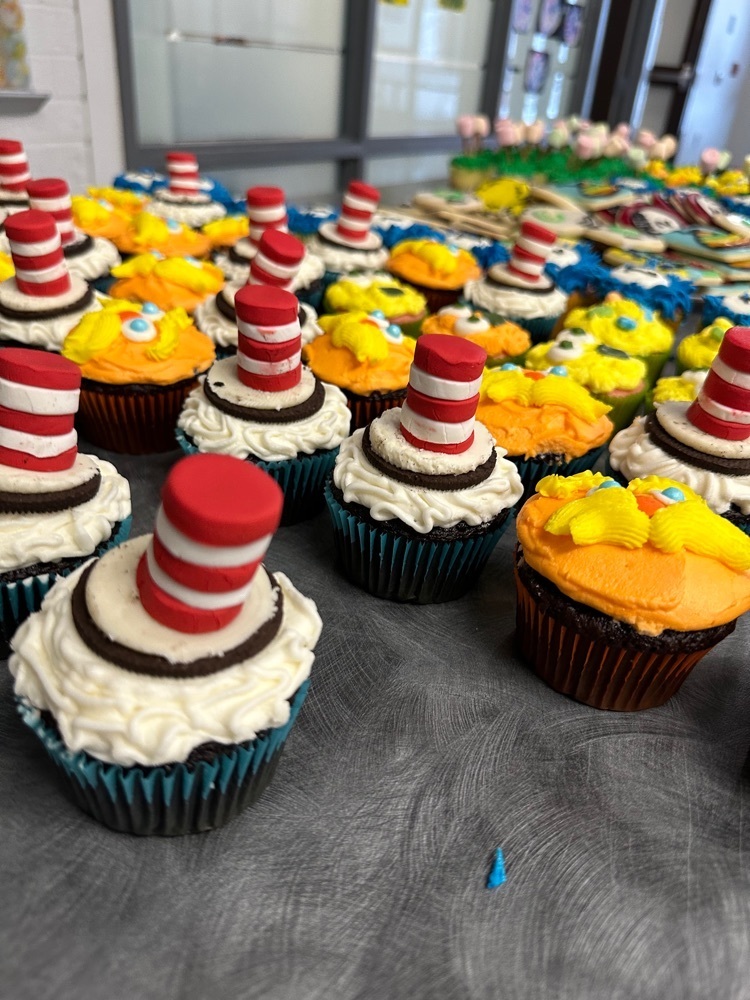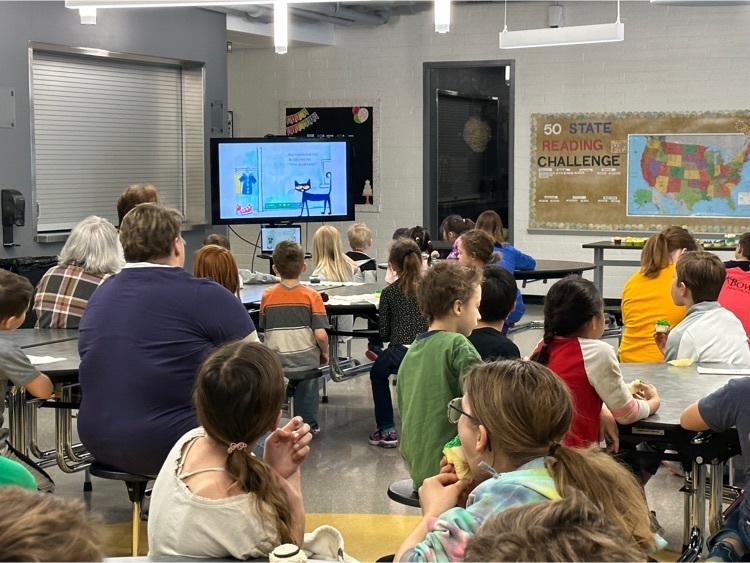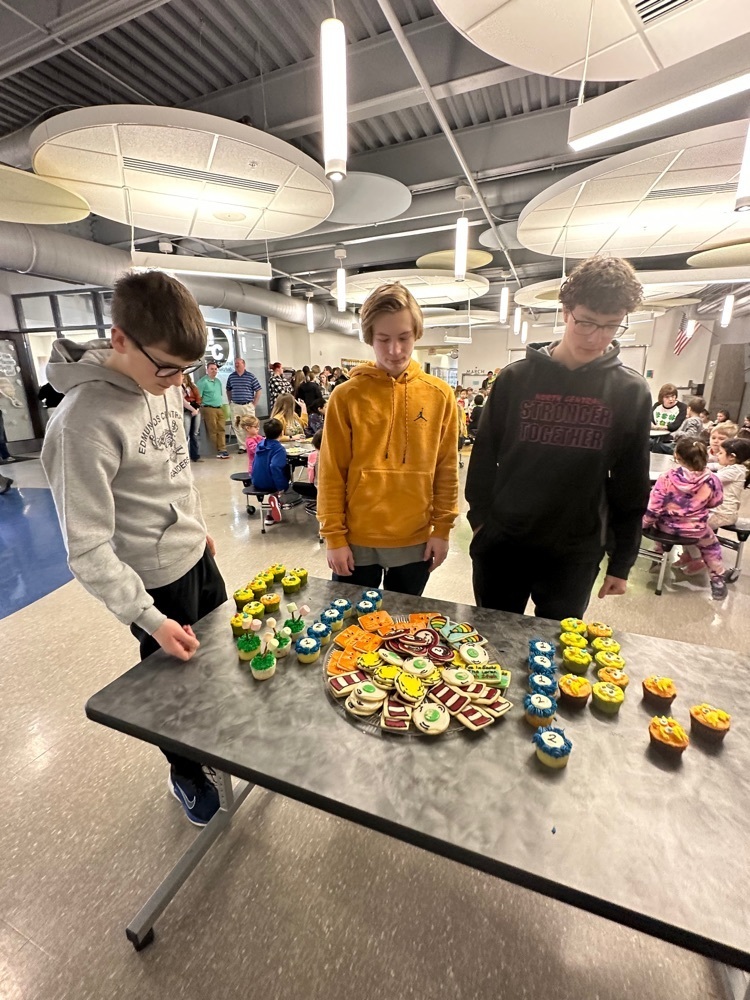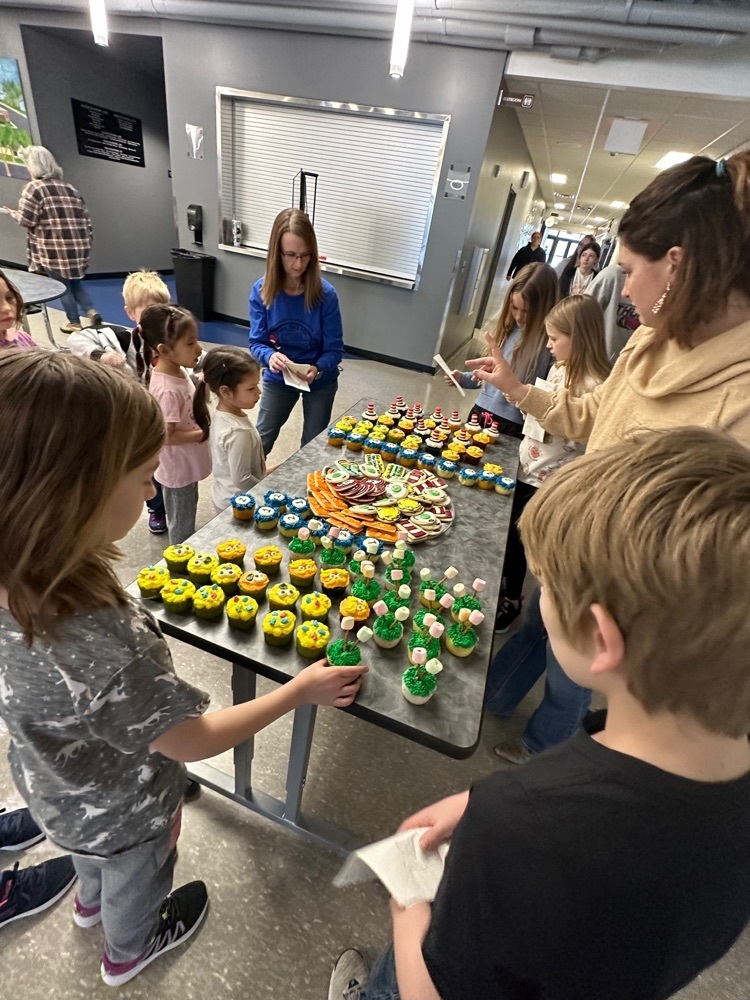 Arkansas ✅ Virginia ✅ One of the best parts of our 50 State Reading project is the different people we meet! Reading with Arkansas and Virginia was so much fun today and our readers enjoyed their time with us so much they even sent messages later to let us know how much fun it was for them too! 📚 🗺️ 🇺🇸 ❤️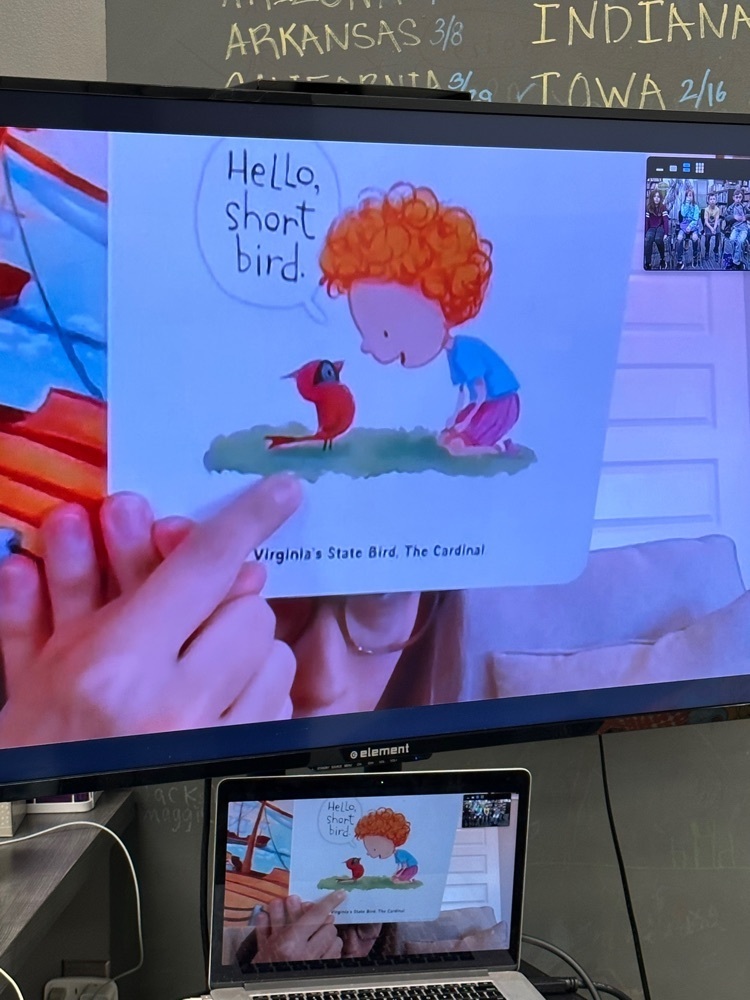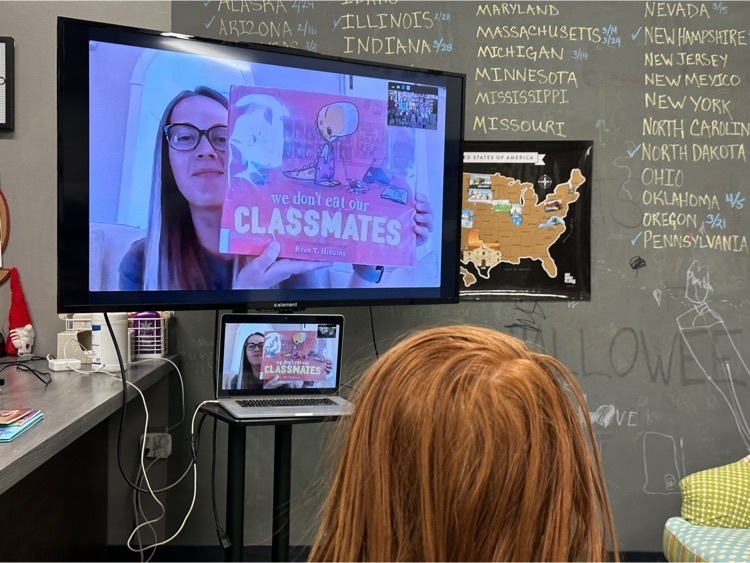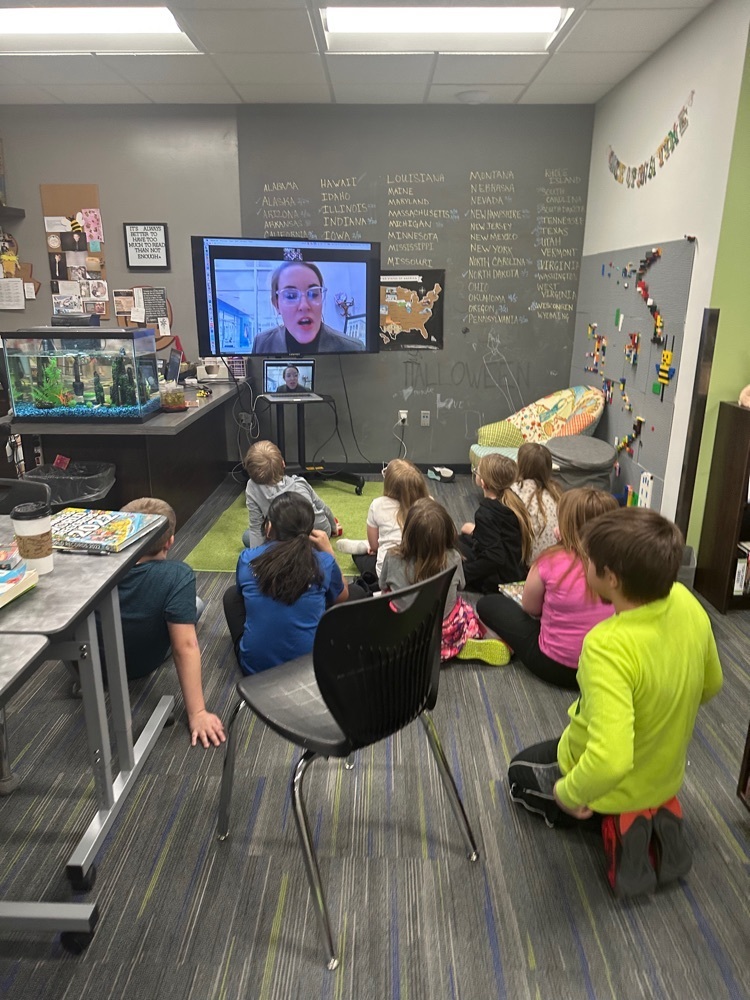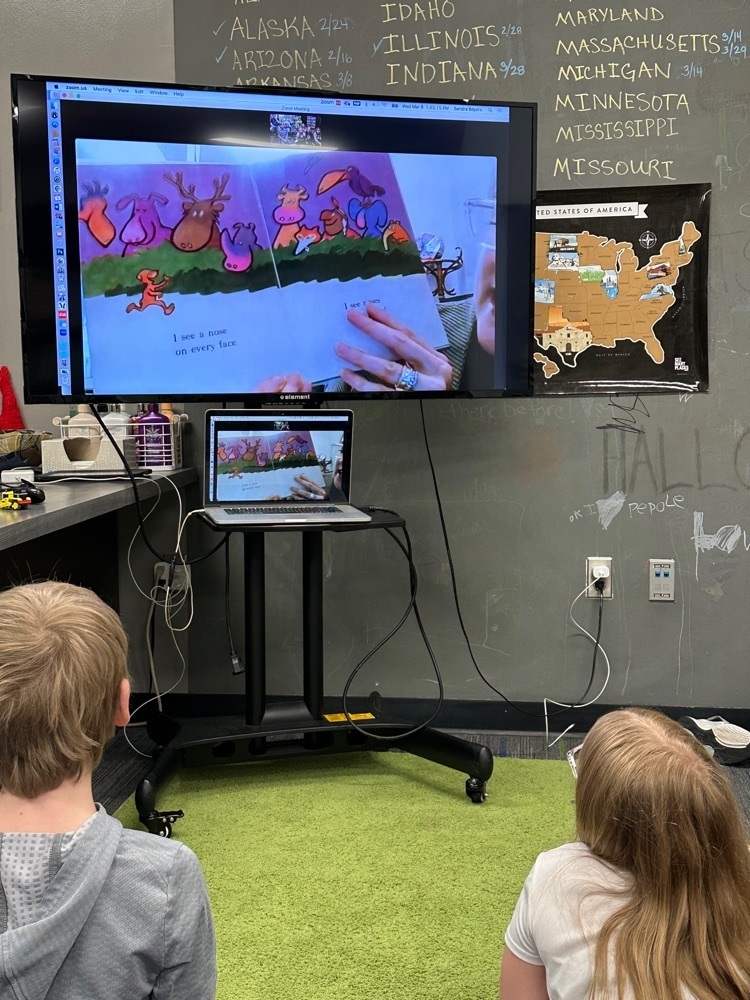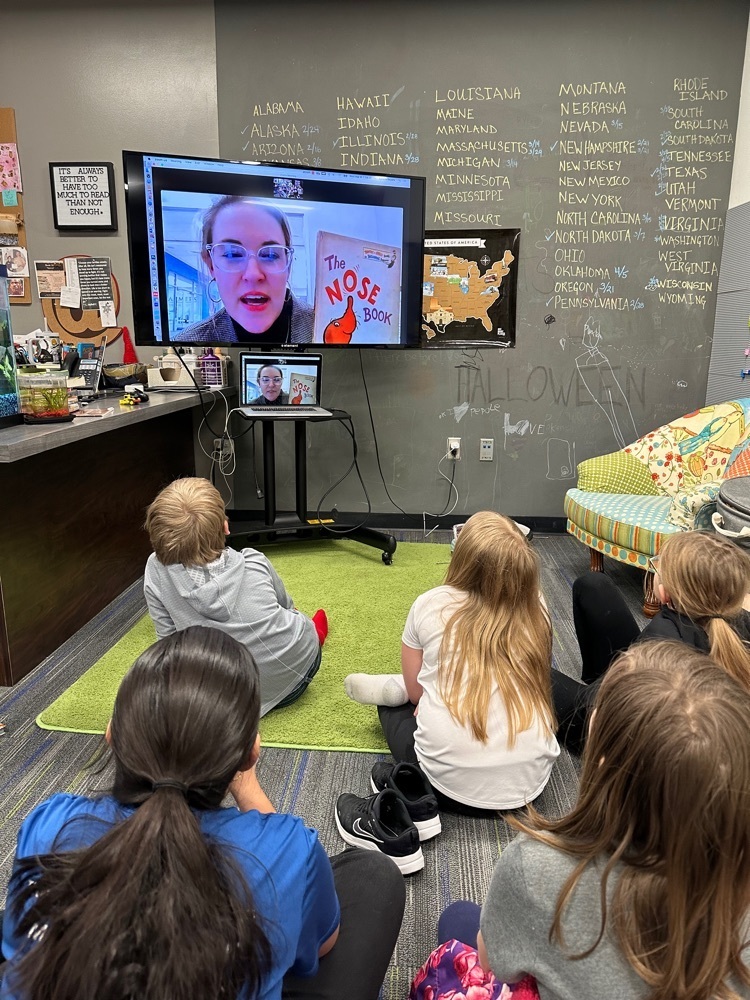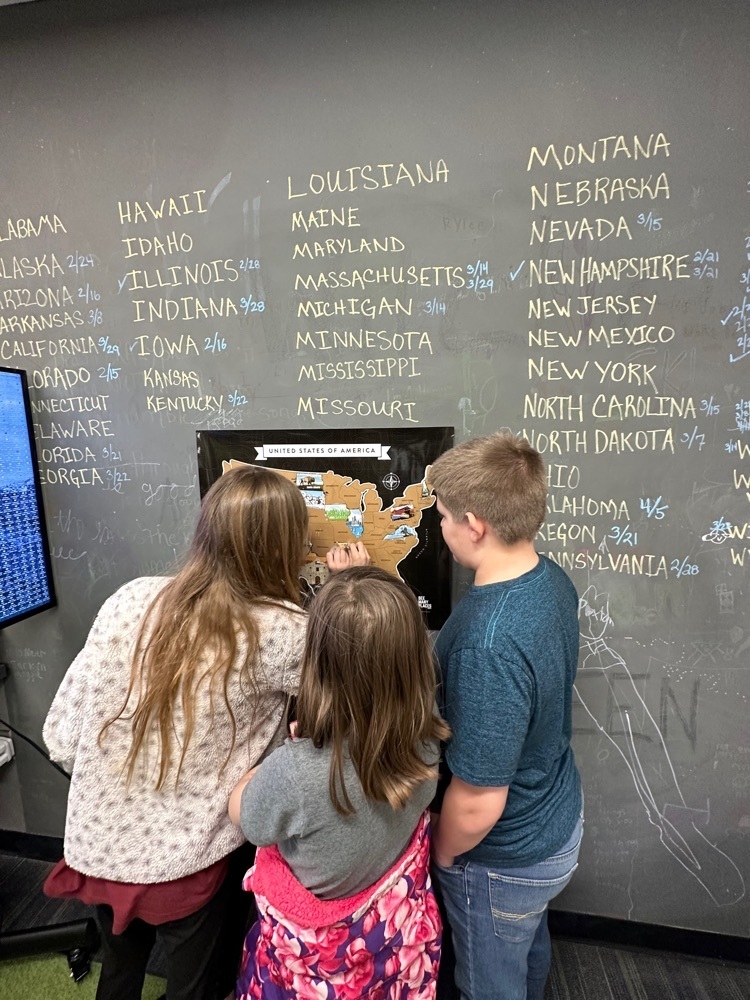 P.A.C. Goodies for Grandparents, originally scheduled for tomorrow, has been postponed due to the weather forecast. The event will now be held on Wednesday, March 22nd from 7:50-8:20 AM.

North Dakota ✅ Another snowy day means we didn't get to read with all of our scheduled states, but the kindergarten class did check one more off our list! Thank you to Milo's Aunt Alisha in Fargo, N.D. (Also an Edmunds Central Alumni) for hanging out with us for a bit this morning! 📚 🗺️ ❤️🇺🇸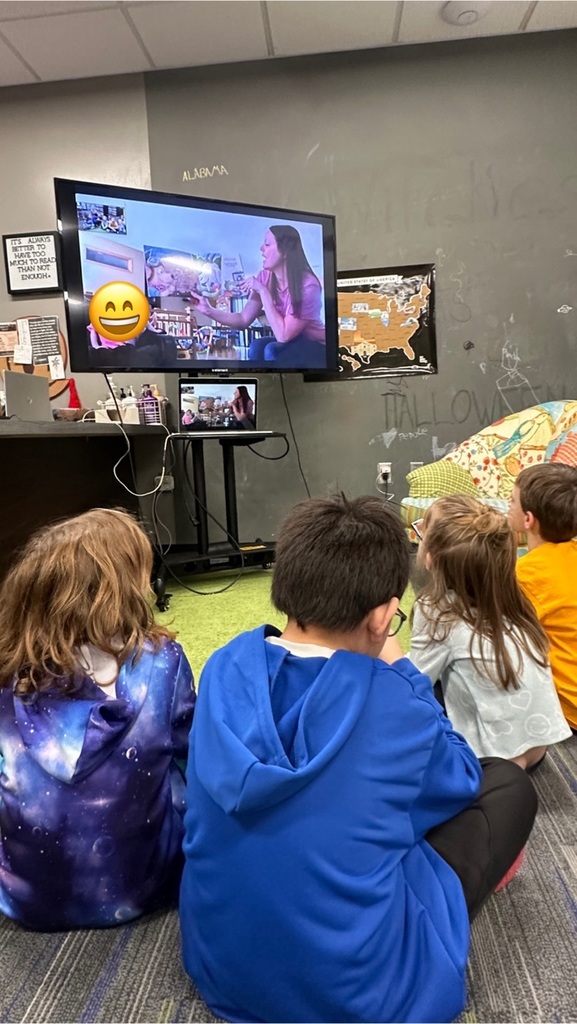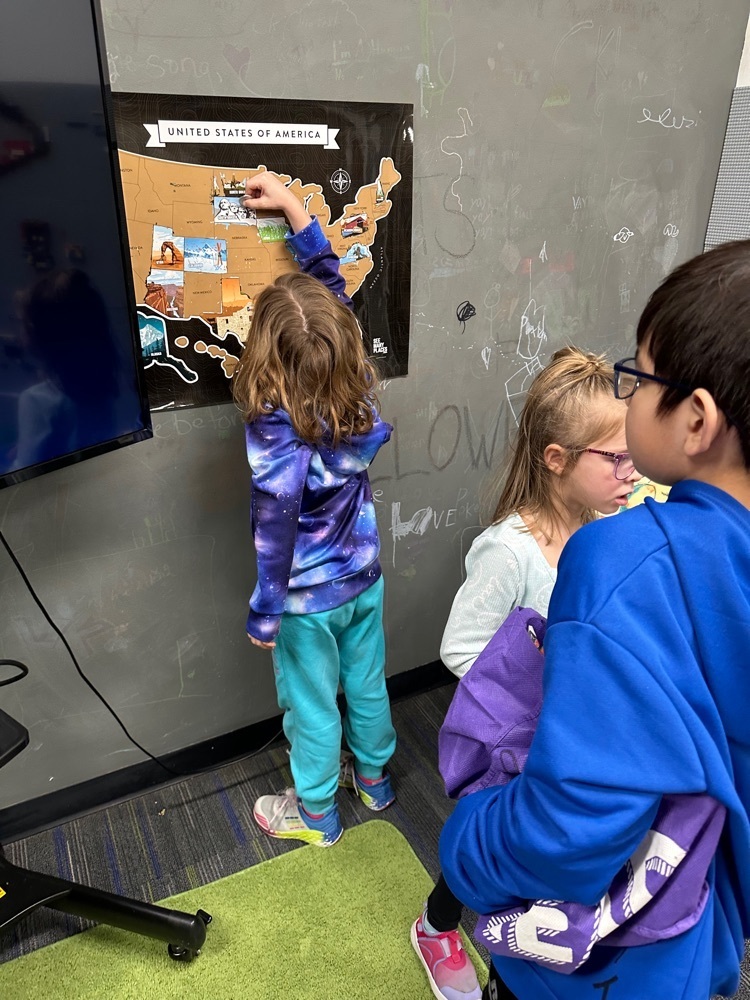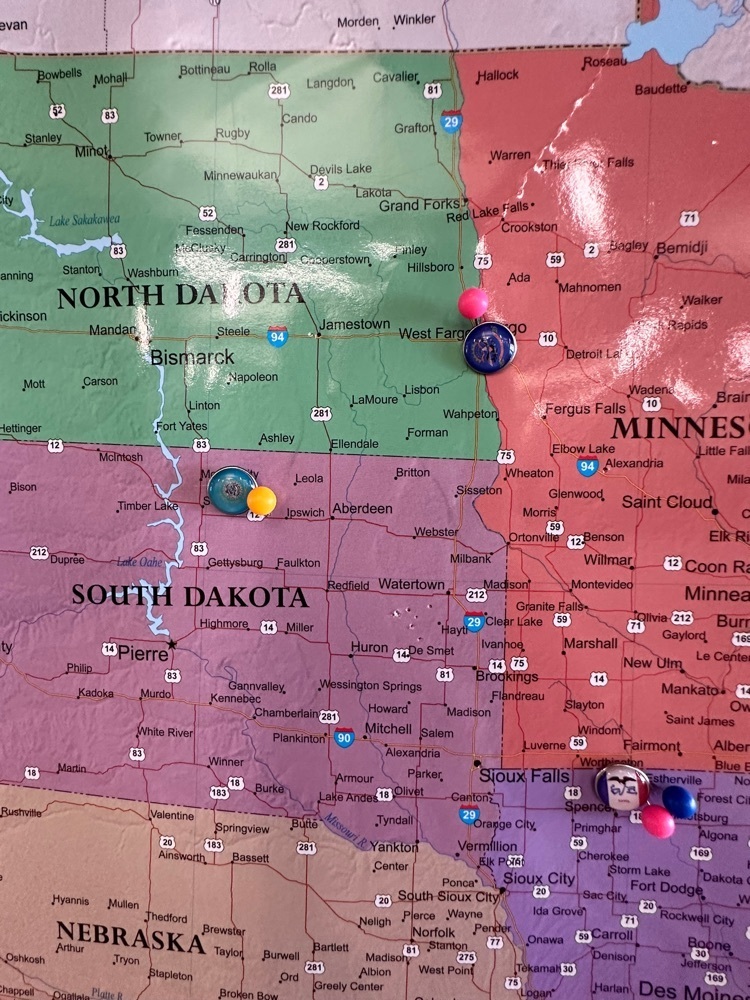 The Third Grade Art Hour kids created their own look-a-likes with half-sheet self-portraits. We'll compare their side-by-sides after they're hung to show off!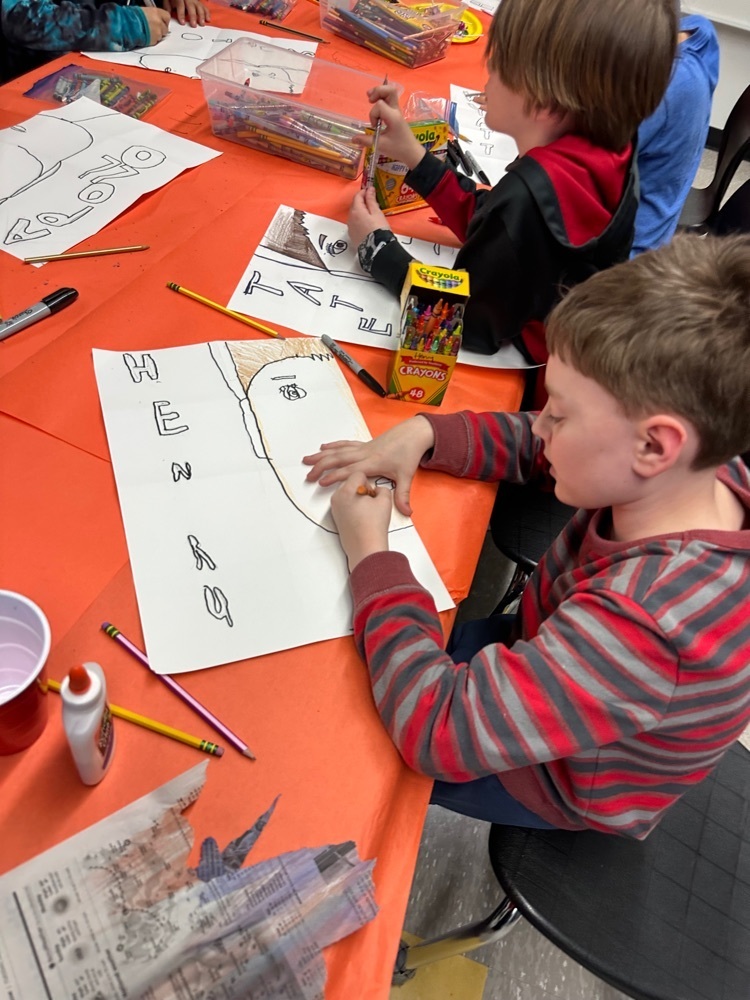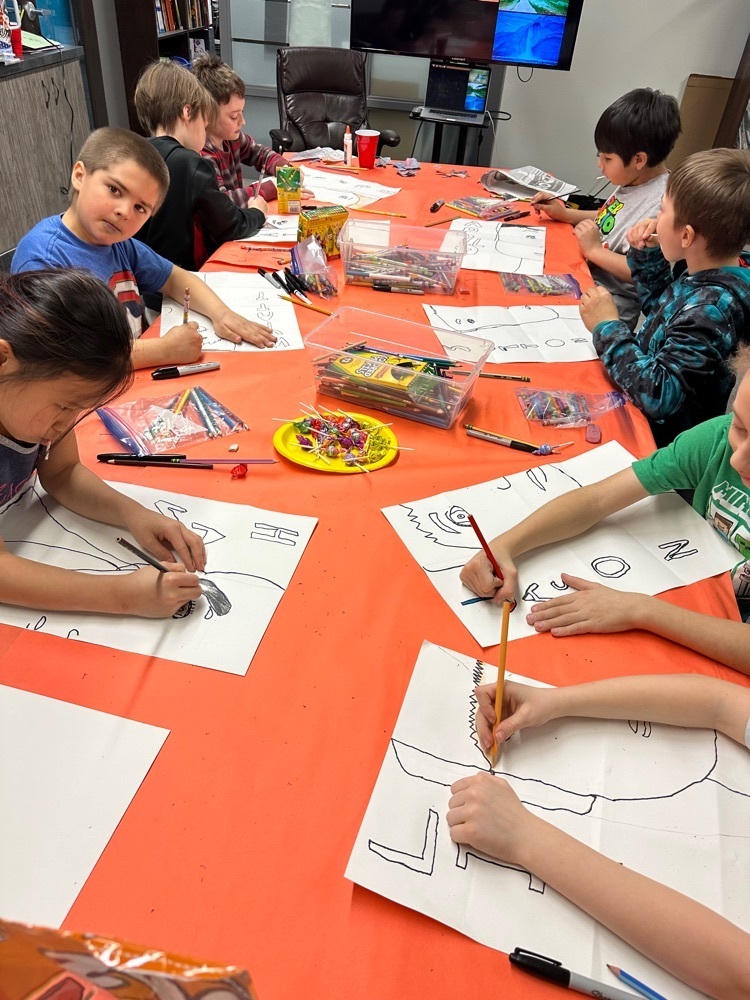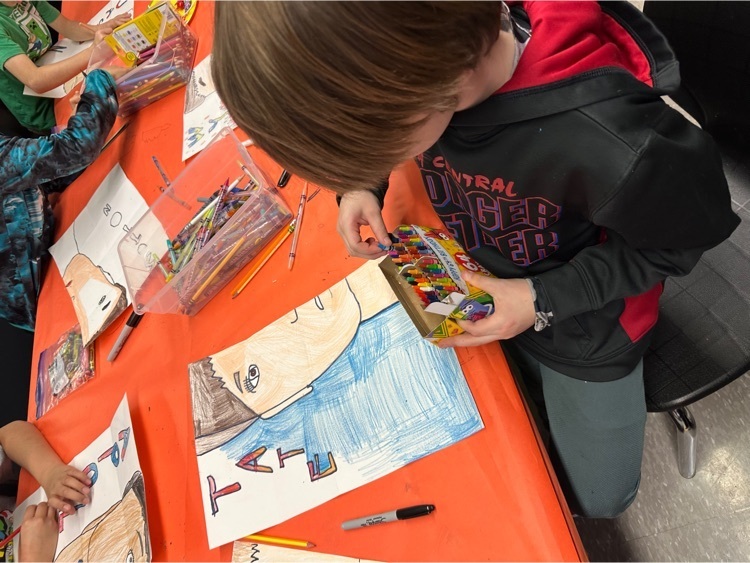 It might be blustery outside, but our First Grade Art Hour was bright and colorful! We love using watercolors and these projects will sure brighten up our wintery world!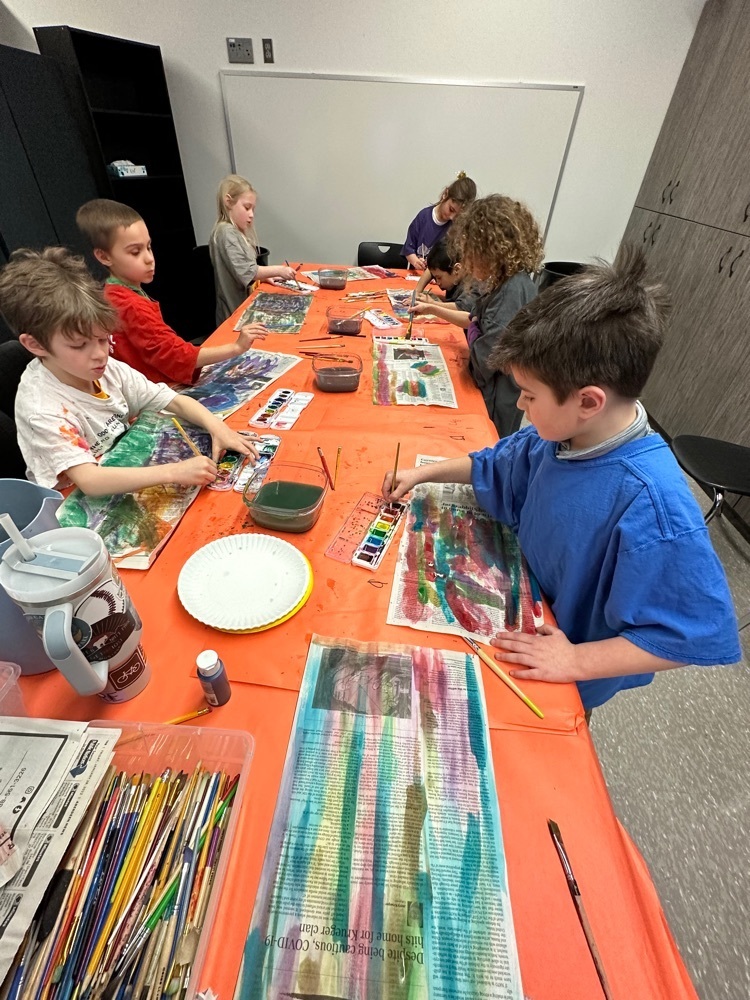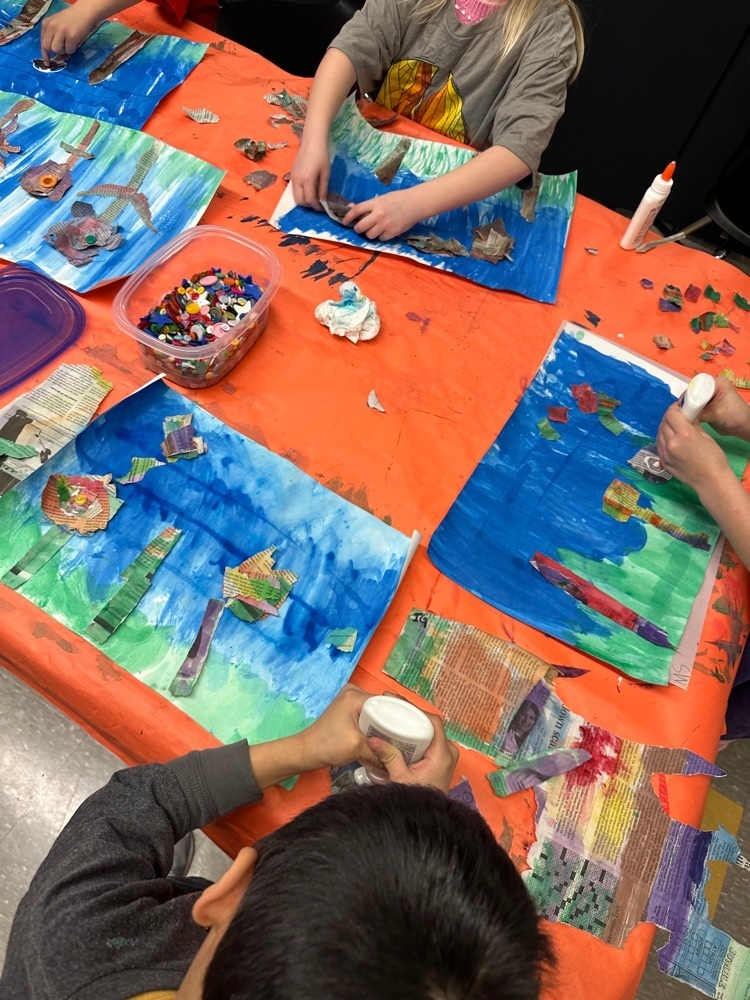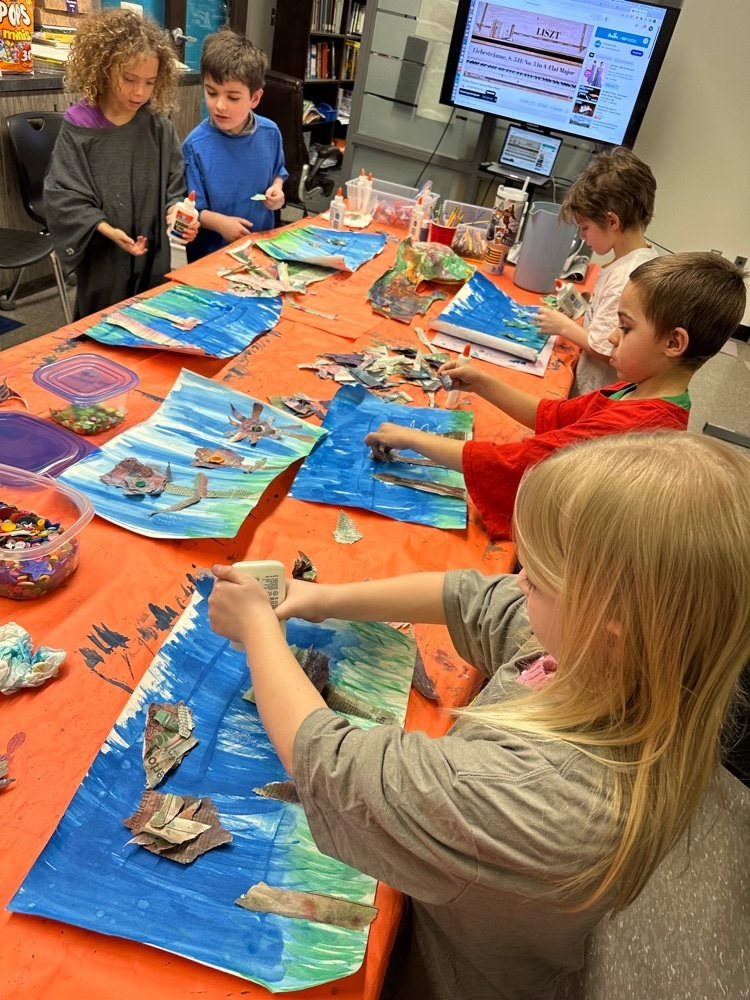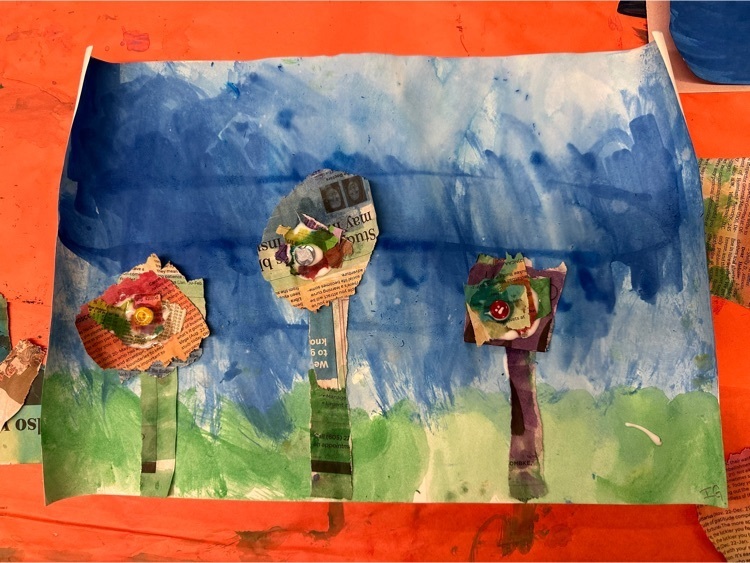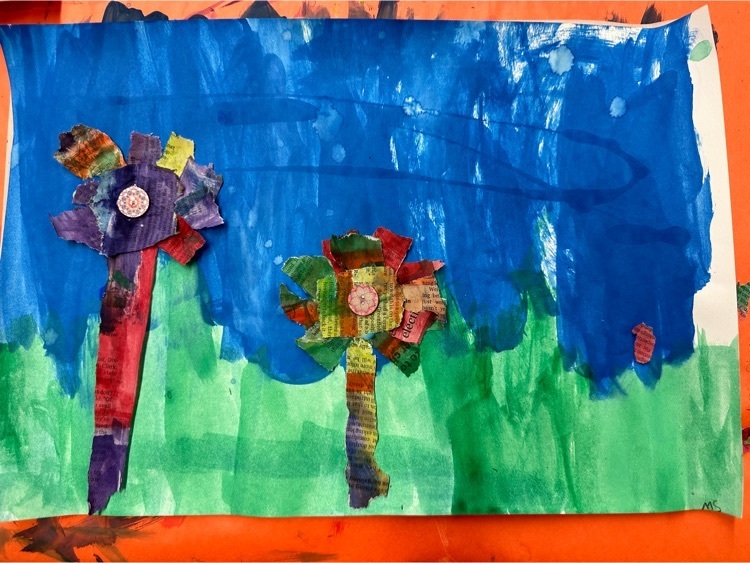 It's time for our 4th Annual Edmunds Central March Madness Tournament of Books! So many good competitors...who will make it all the way?!? 🏀 🏆 📚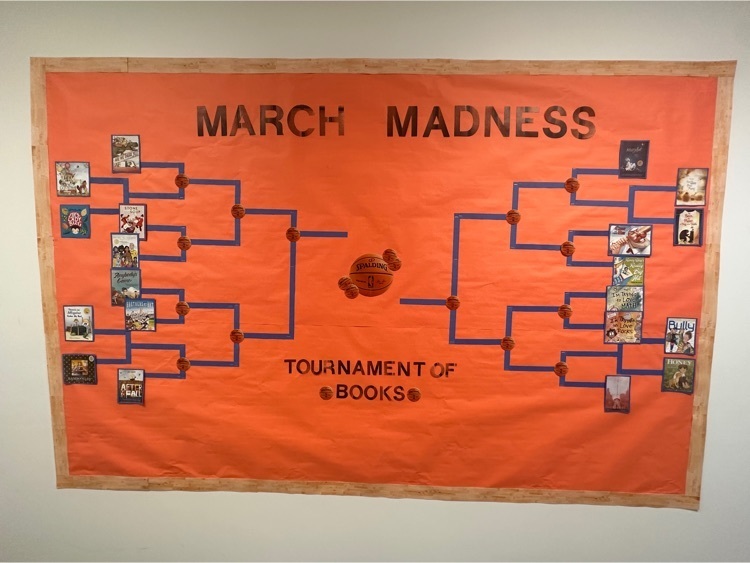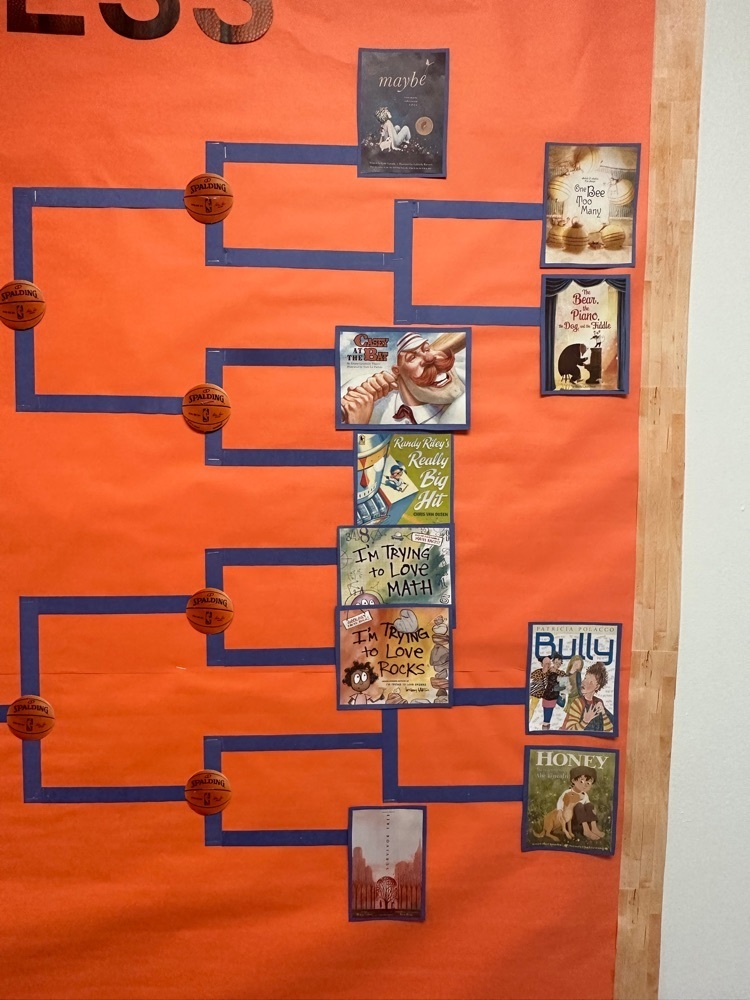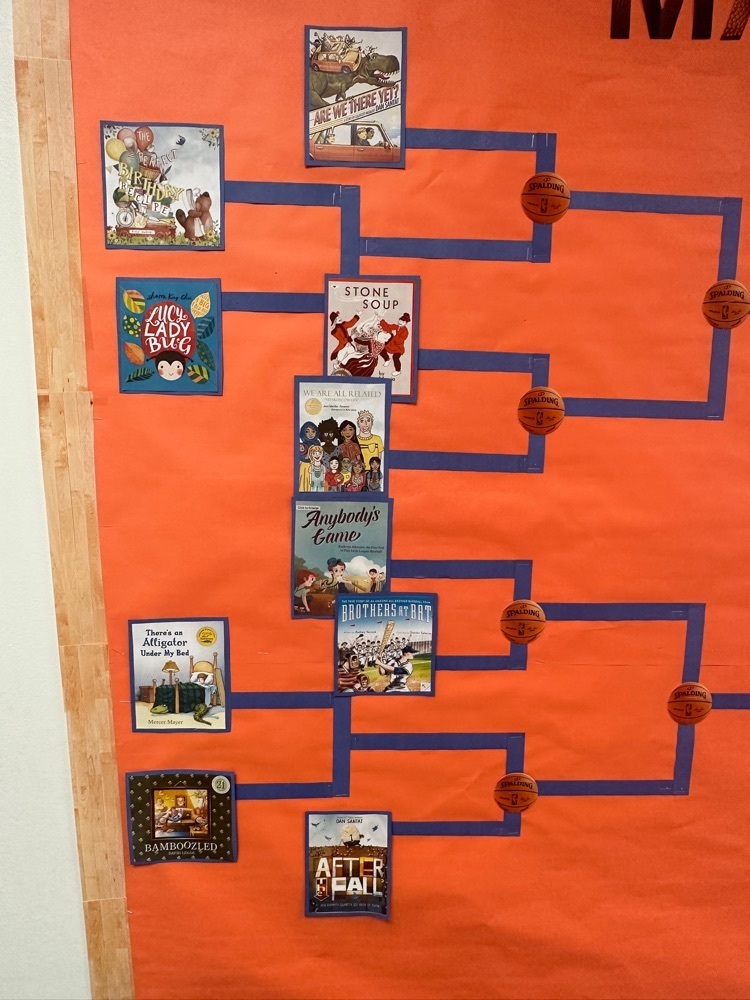 Congratulations to this young cast on TWO amazing performances today! Thank you to everyone who came out to see our elementary and middle school kids today.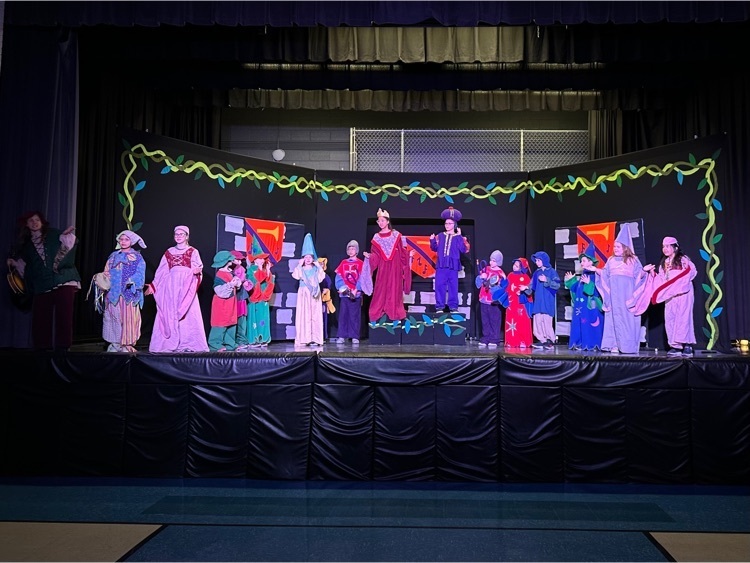 This cast is just hours away from their first performance of RUMPELSTILTSKIN!! Please join us at Edmunds Central for our Missoula Children's Theatre presentation at 4:00 p.m. or 6:30 p.m. today. They have out this show together in a matter of two days and we are so excited for an audience full of claps and cheers!!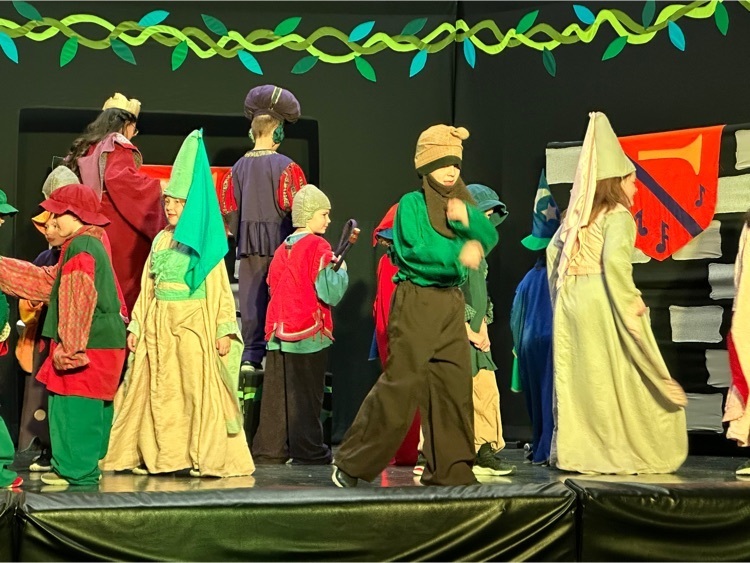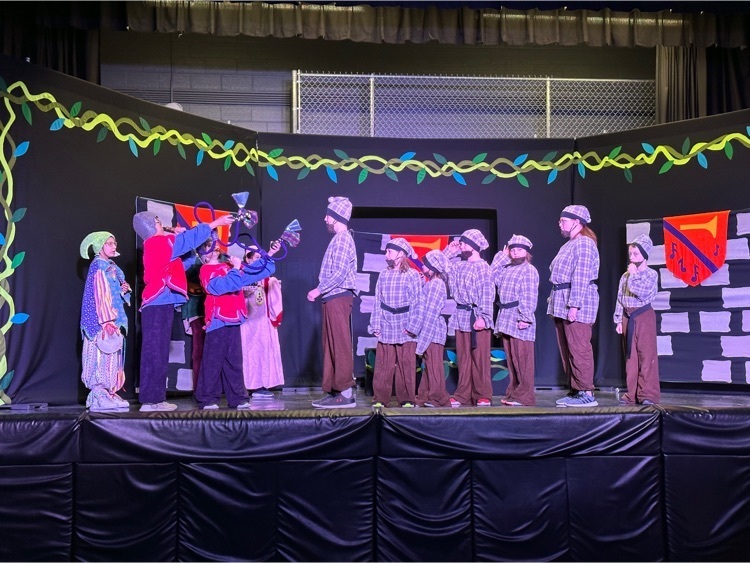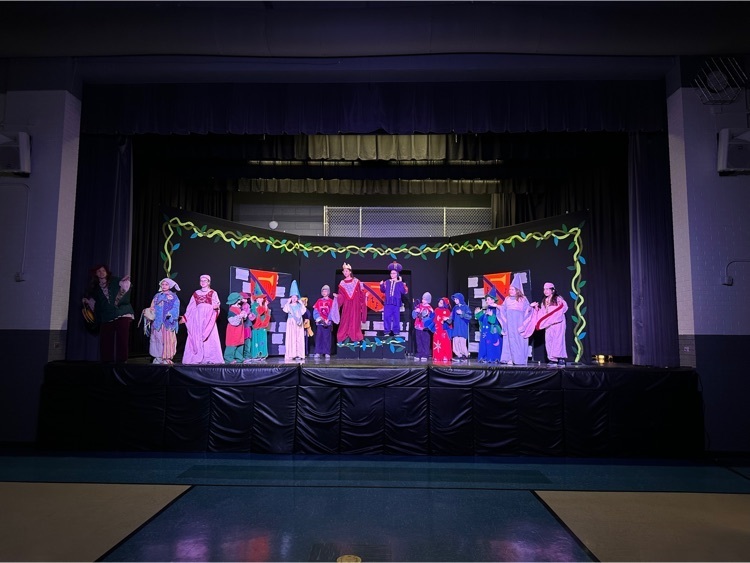 Watching these kids practice tonight, you'd never know they missed two days of practice in their week long schedule. They have worked hard and they are so cute! They perform Friday at 4:00 p.m. and 6:30 p.m. and it's definitely a show you don't want to miss! We have so much talent on this young stage!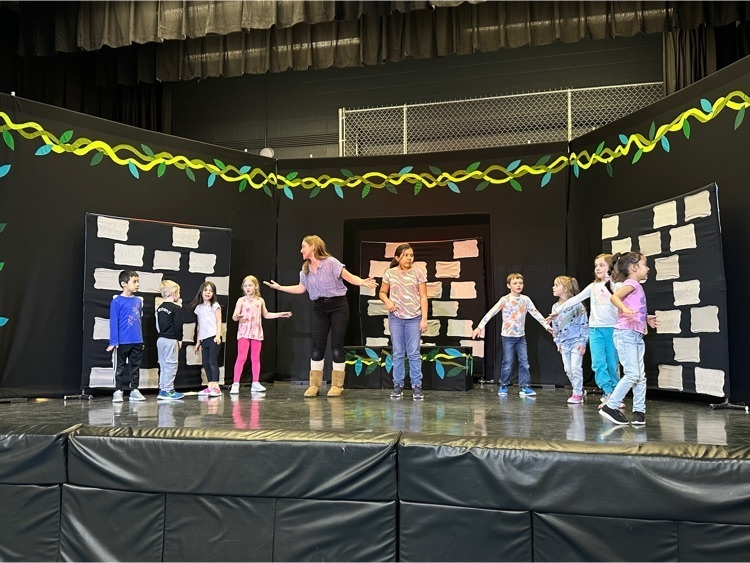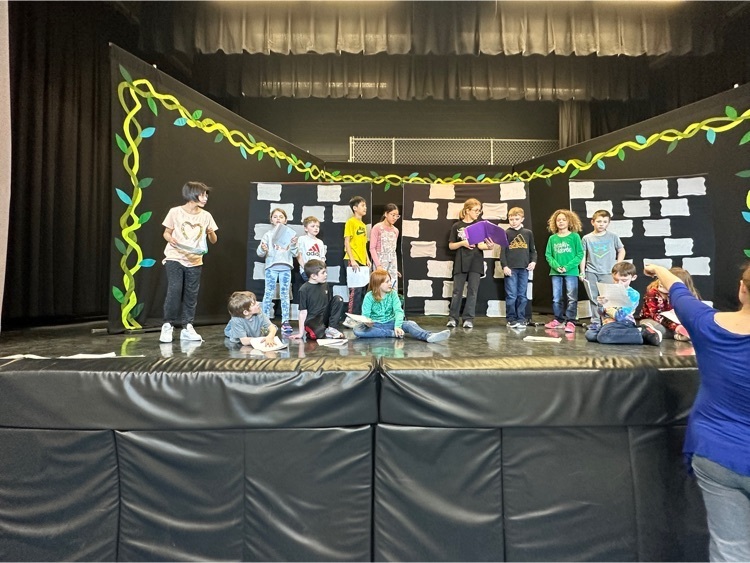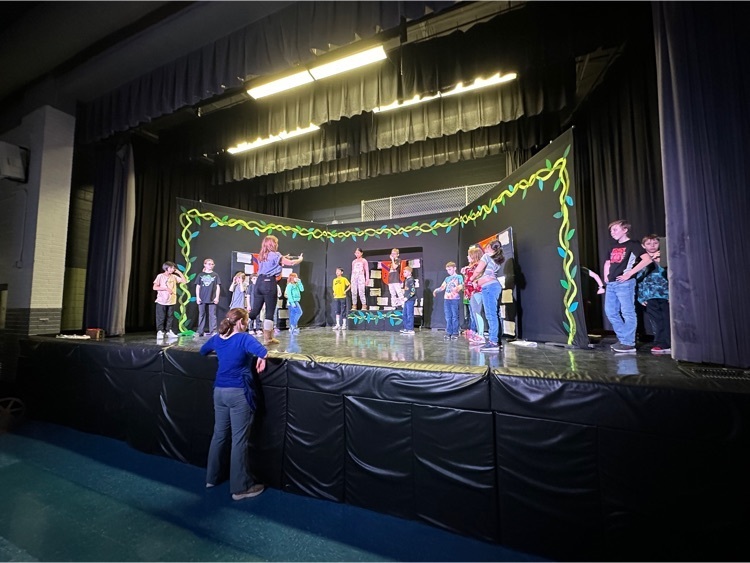 Did you hear?!? March Madness is coming to E.C. and the library received new books just in time for our annual March Madness Tournament of Books! 🏀 📚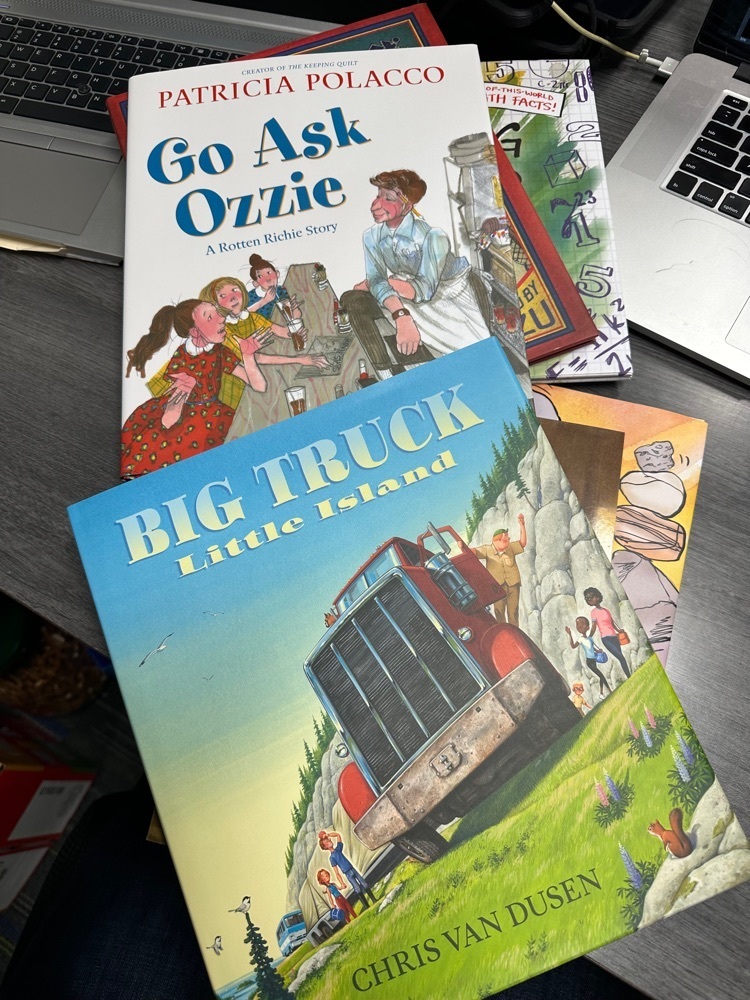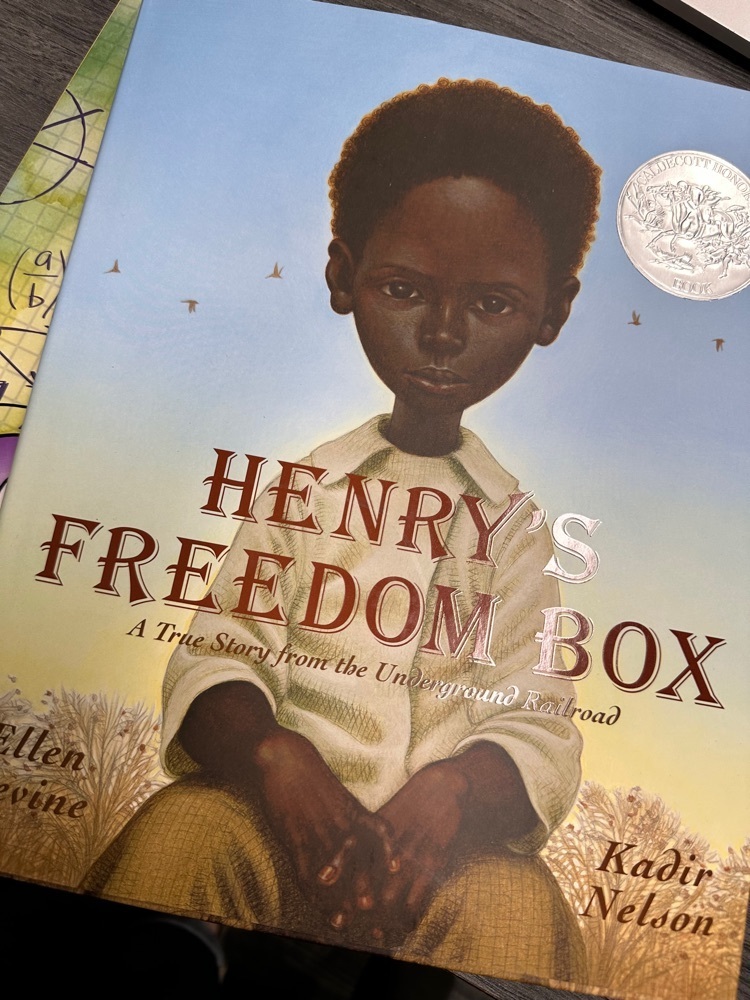 Spring means baseball...even in the library! An entire stack of fun new books arrived for us today and we are so excited!