50 State Reading Challenge Connecticut ✅ Alabama ✅ Wyoming ✅ New Mexico ✅ 40/50 states completed! 📚🇺🇸🗺️❤️ What a great week of states so far and a few more to go tomorrow! 2nd grade loved reading with Edmunds Central Alumni, Lexi (Nehlich) Bookout. This class has a lot of ties to Wyoming and enjoyed sharing their stories with Miss Lexi! Our scratch off map revealed Old Faithful, so we then watched in on the NPS live cam! So cool! 4th grade took on two states - Alabama and New Mexico. We enjoyed reading with Miss Rosalie and her class in her one-room schoolhouse in Albuquerque, New Mexico. They have pet chickens, which they loved sharing with us! After that, we loved listening to the Statue of Liberty book that Miss Keleri, a student at Auburn University in Alabama, chose to share with us! 5th graders enjoyed meeting Miss Nicole from Connecticut. She read us one of our library favorites, Ada Twist Scientist and then dazzled us with her two pet ferrets. We are so excited every time someone shares a pet with us. We love when that happens!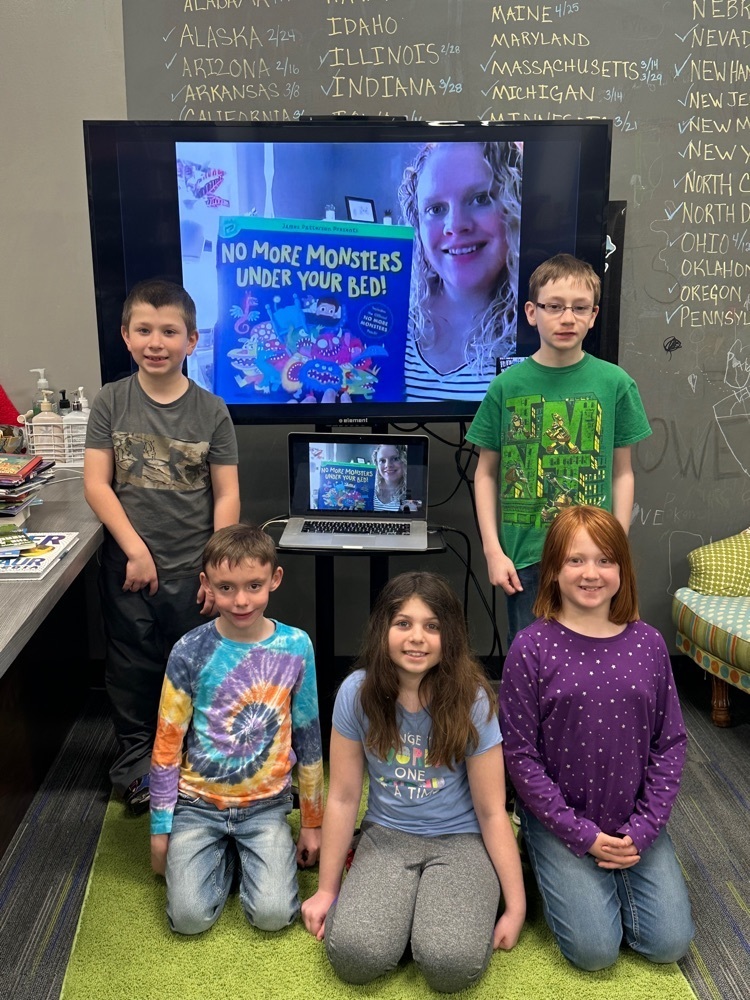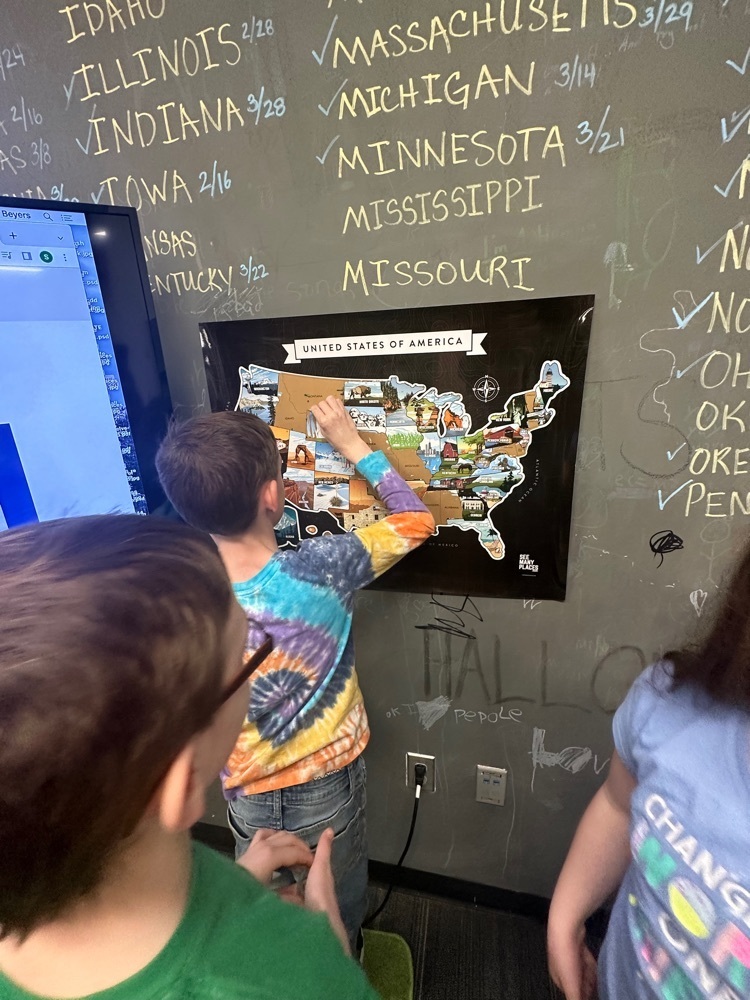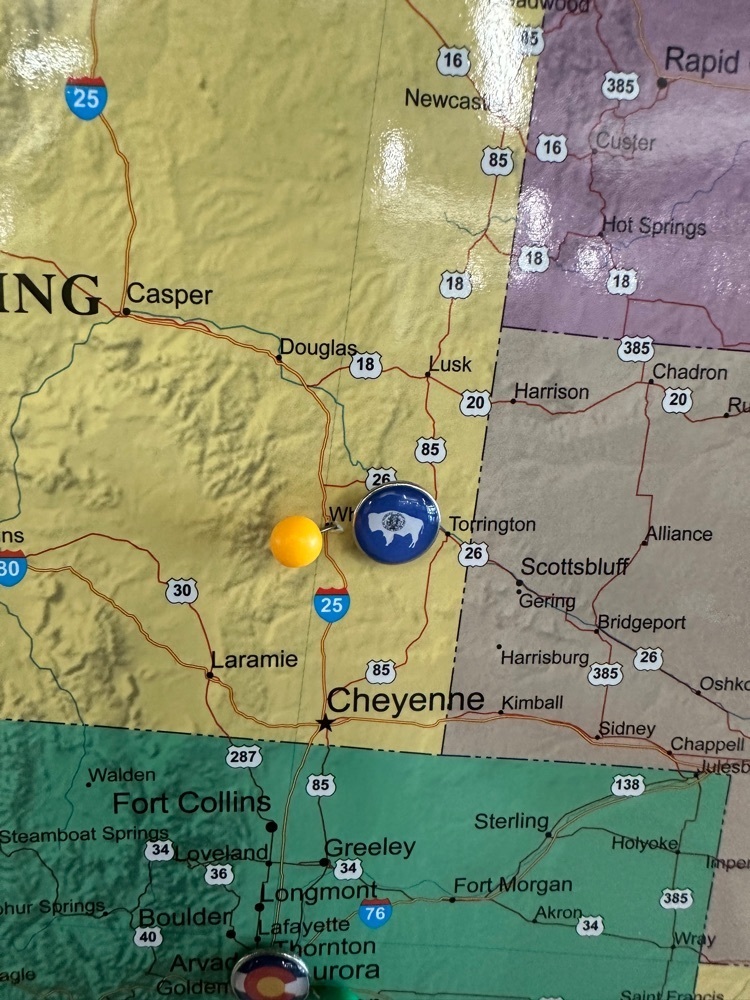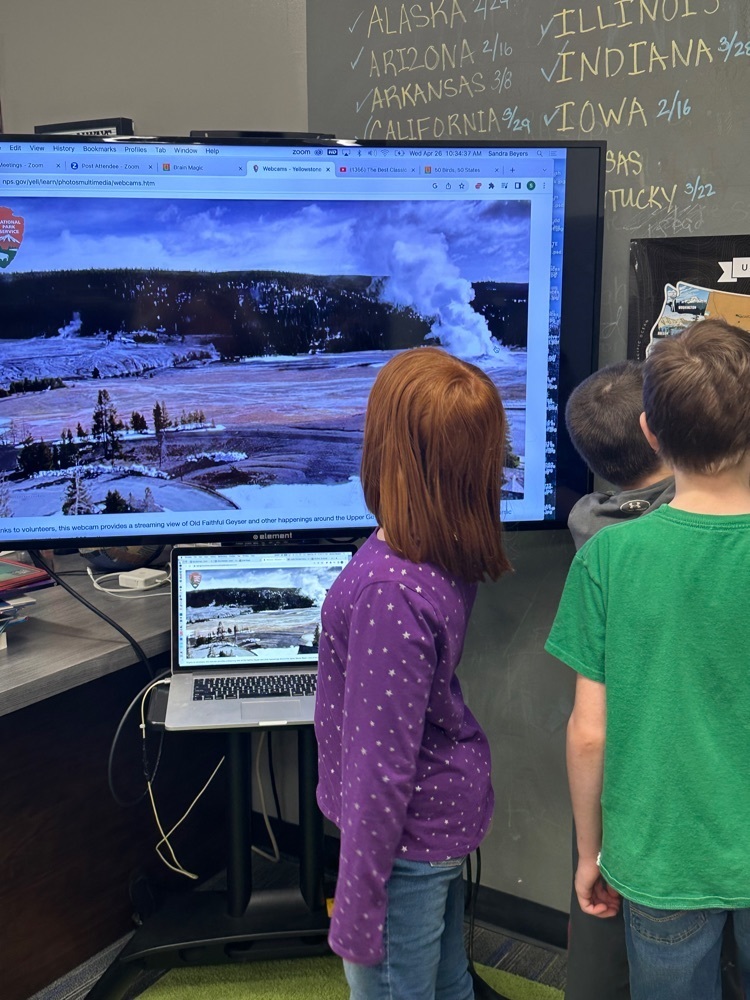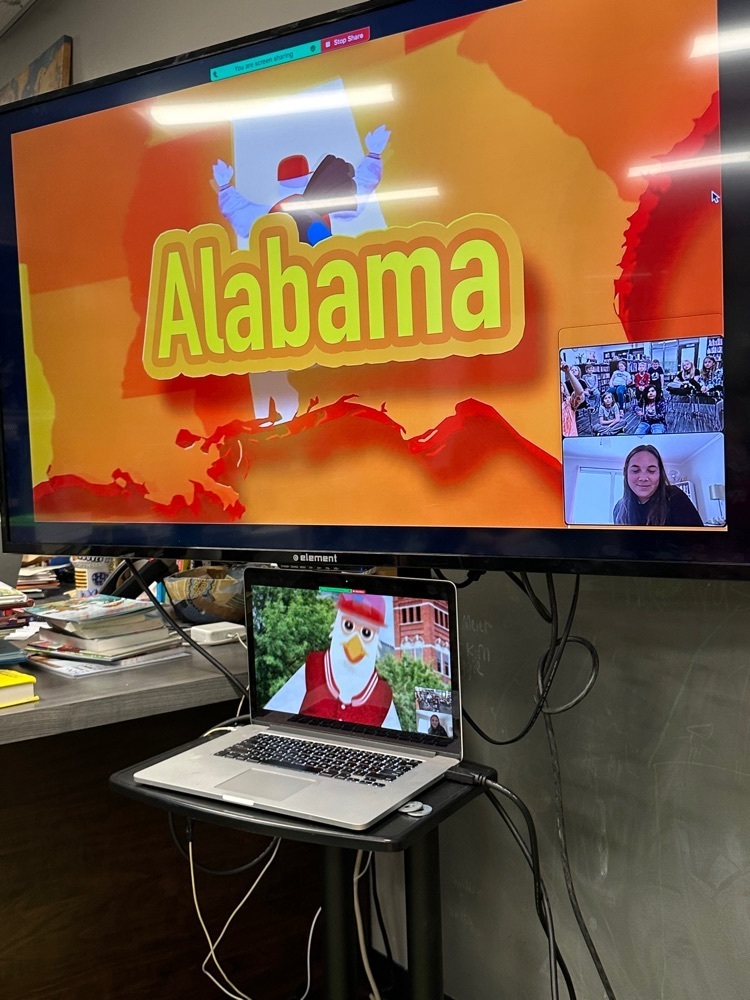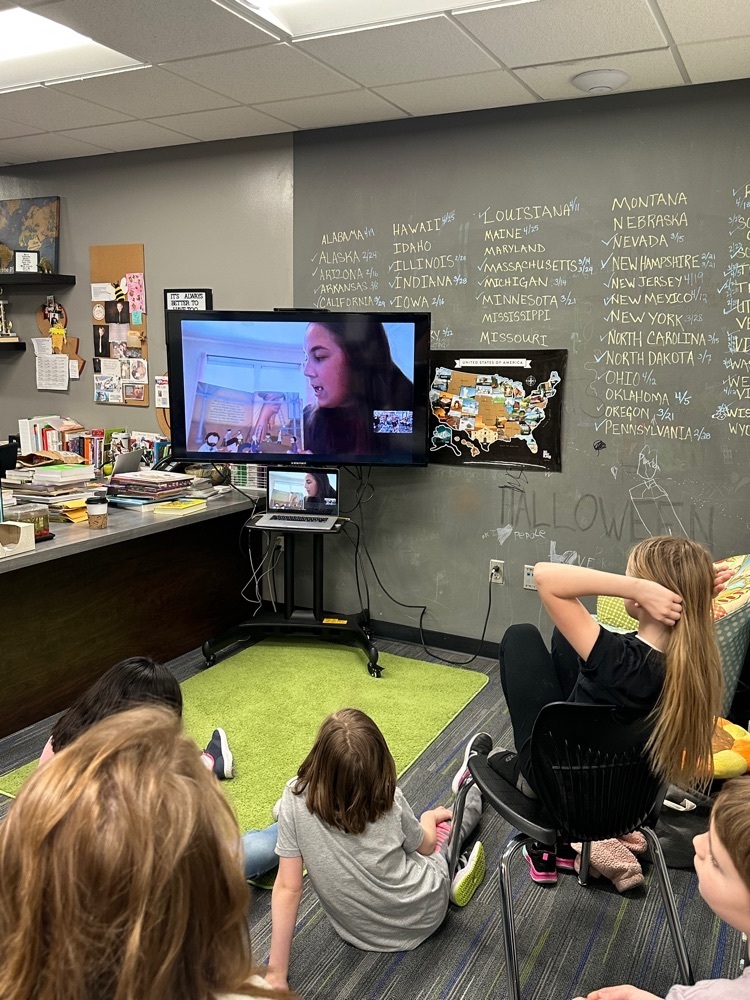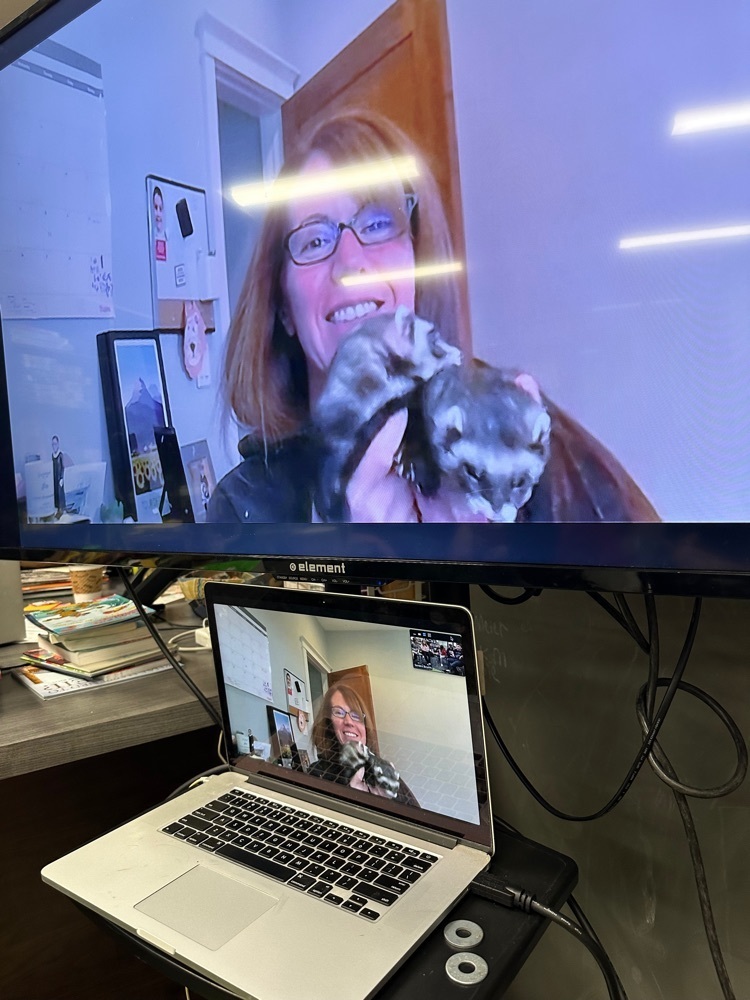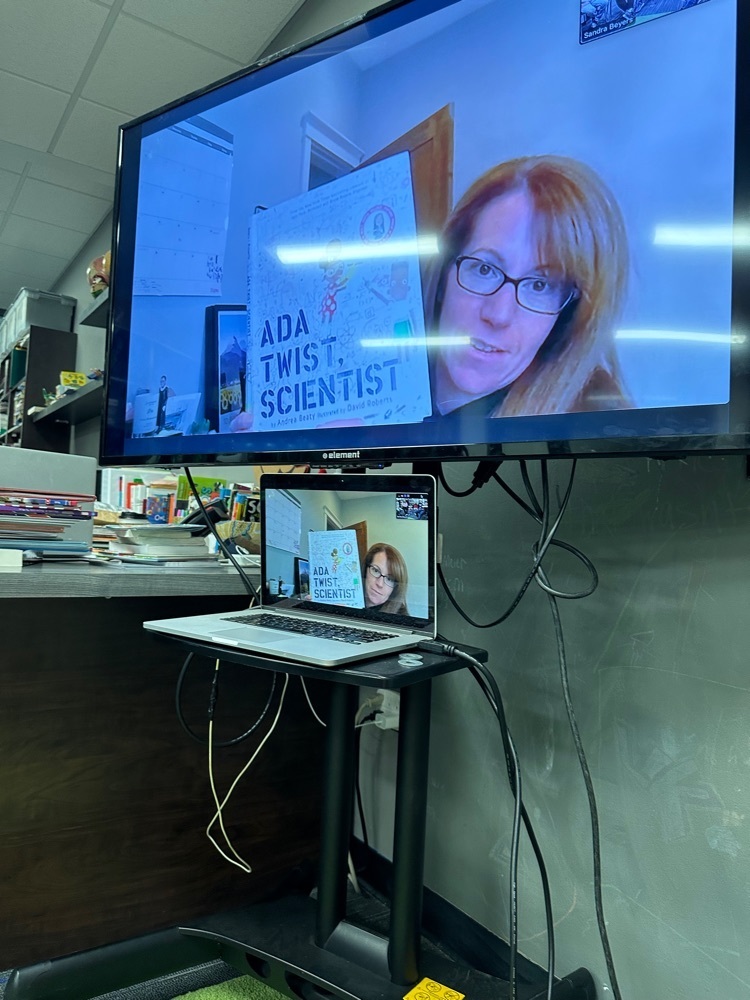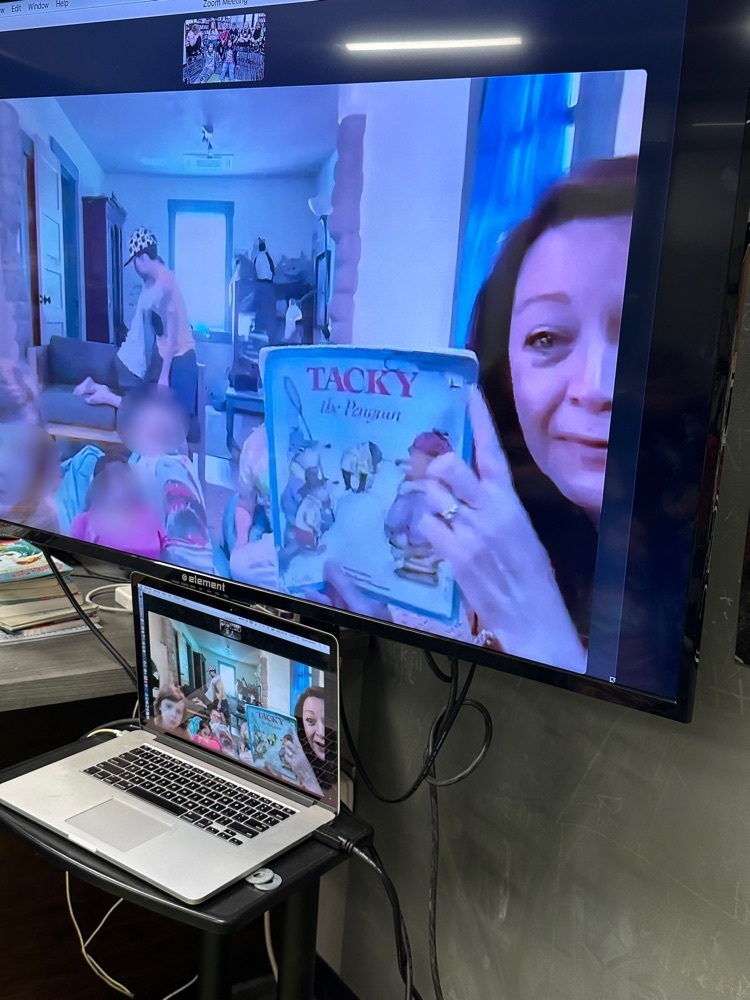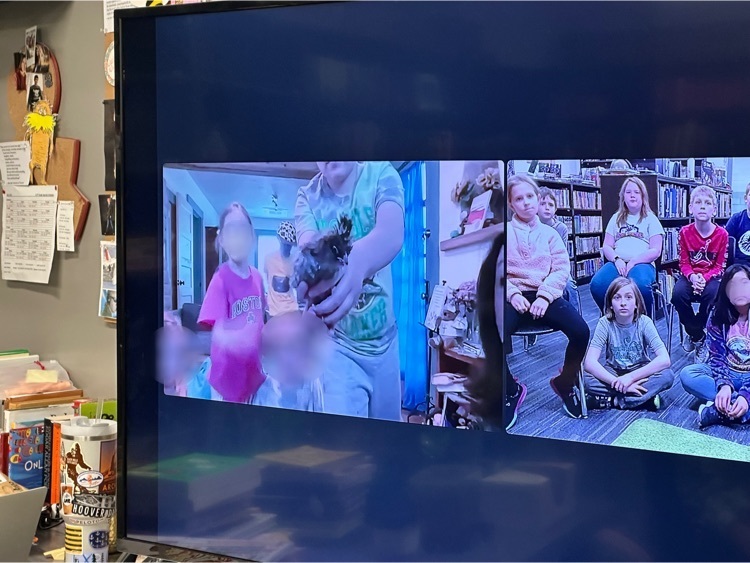 Hawaii ✅✅ 📚❤️🇺🇸🗺️ 50 State Reading Challenge We were so fortunate to read with TWO people from Hawaii today. K-4 were all able to join one of the two sessions today. Hawaii was a very coveted state in this project! We had so much asking questions, hearing fun facts, and listening to great books from these two great women! Both are stationed on the military base in Oahu, one with ties back to our area! A great big thanks to Miss Melissa, whose husband is in the U.S. Marine Corps, and Miss Jackie, who is a captain in the U.S. Navy. Fun facts about Hawaii: 1. They're the only U.S. state that can produce chocolate. 2. They're the only state that can grow coffee 3. When there's a W on the middle of their words, it's actually pronounced with a 'V' sound! We've been saying Hawaii wrong forever. How much fun is that! We have only a few handfuls of states left to get to our 50!!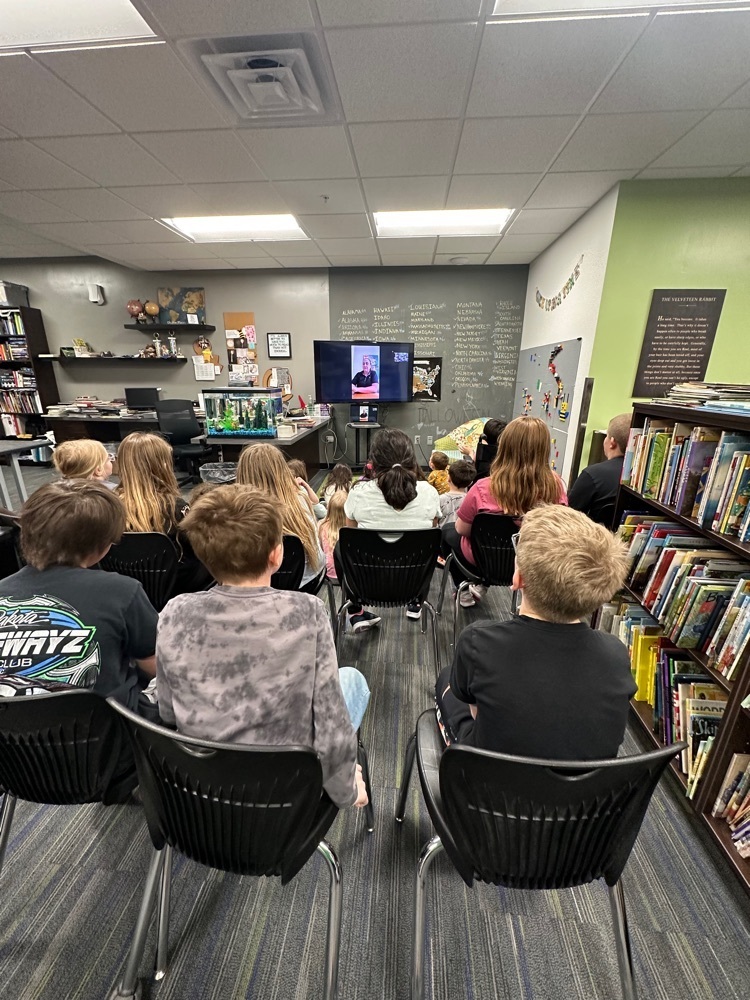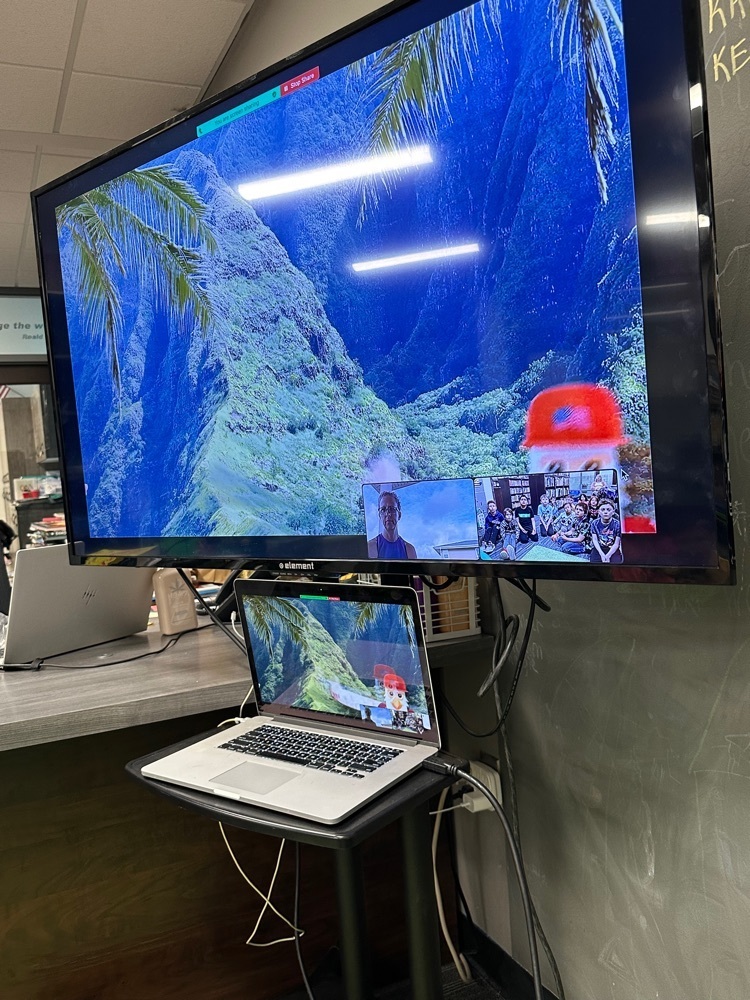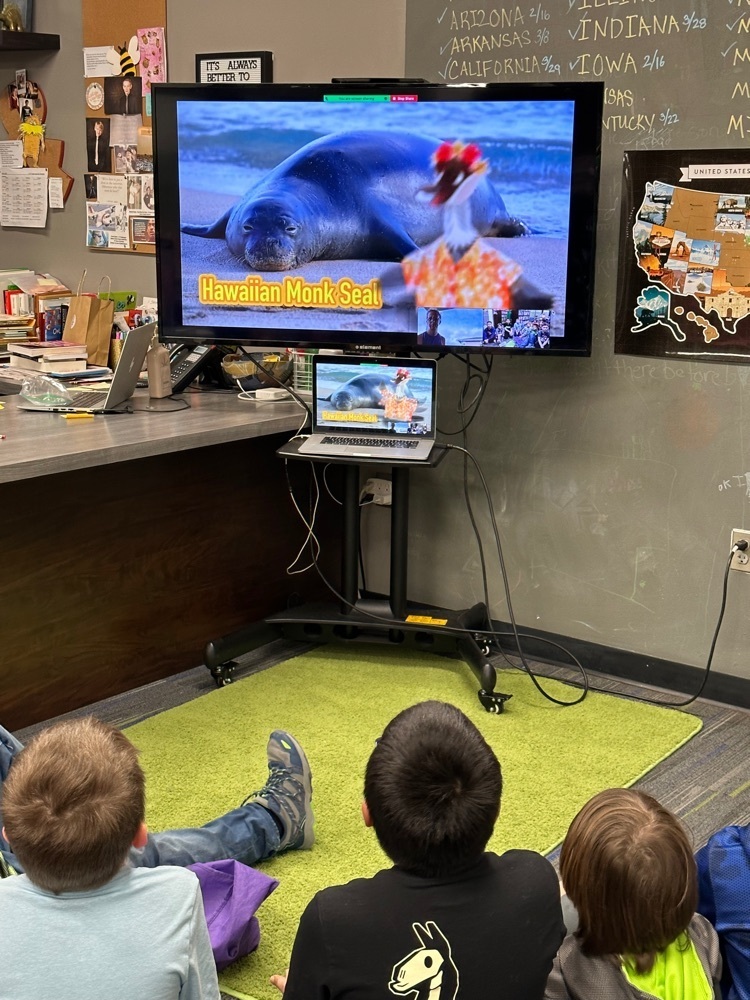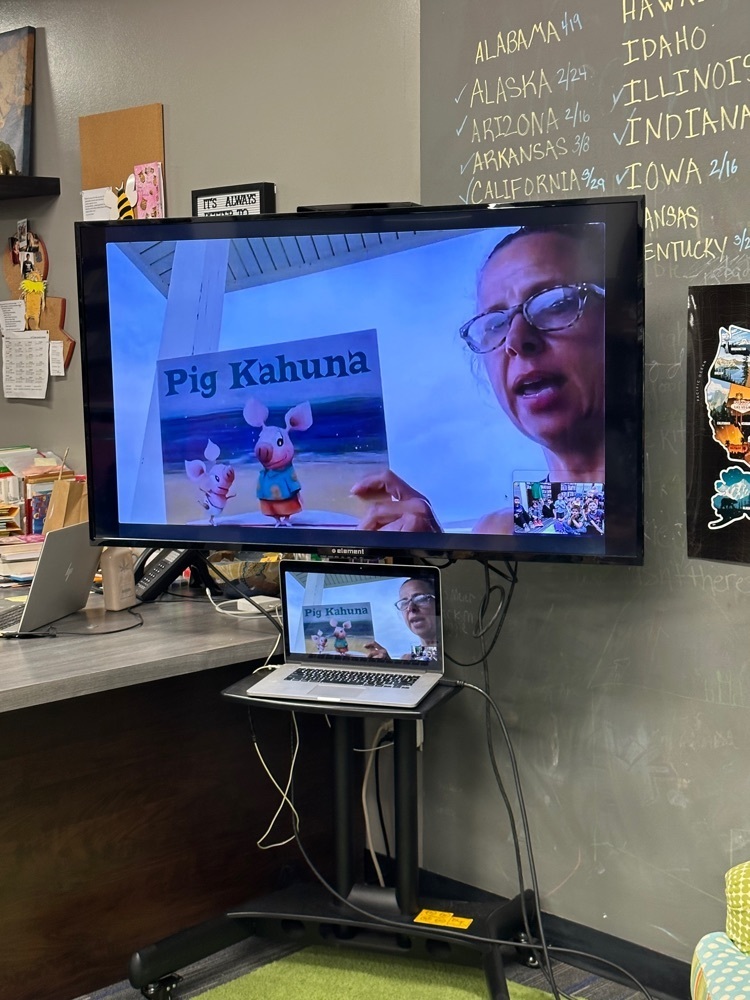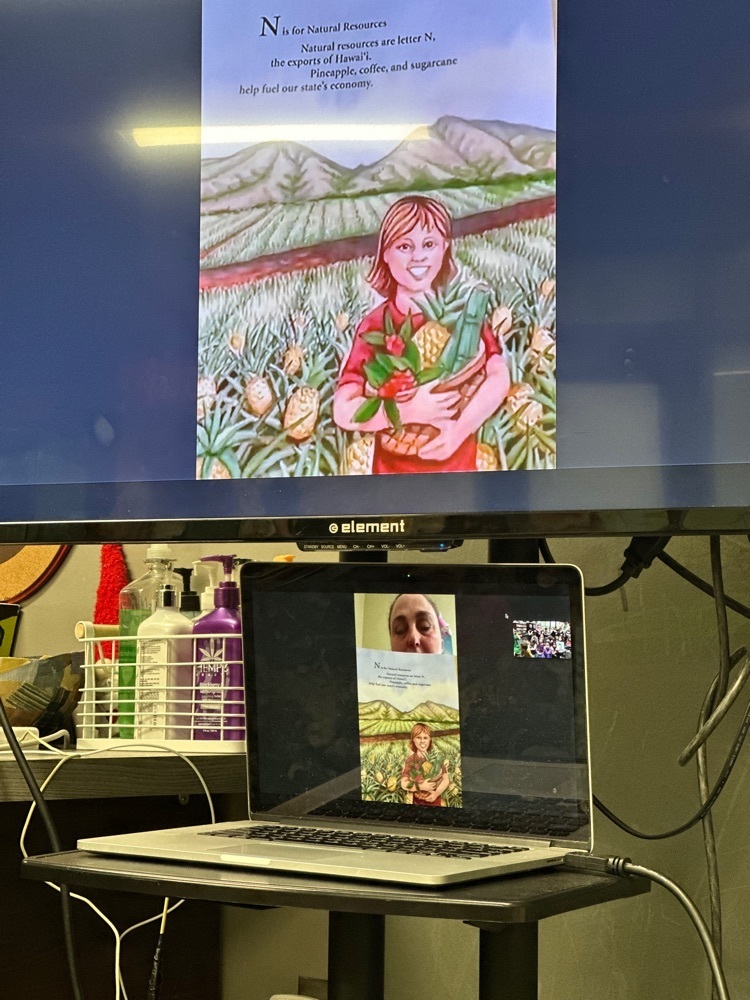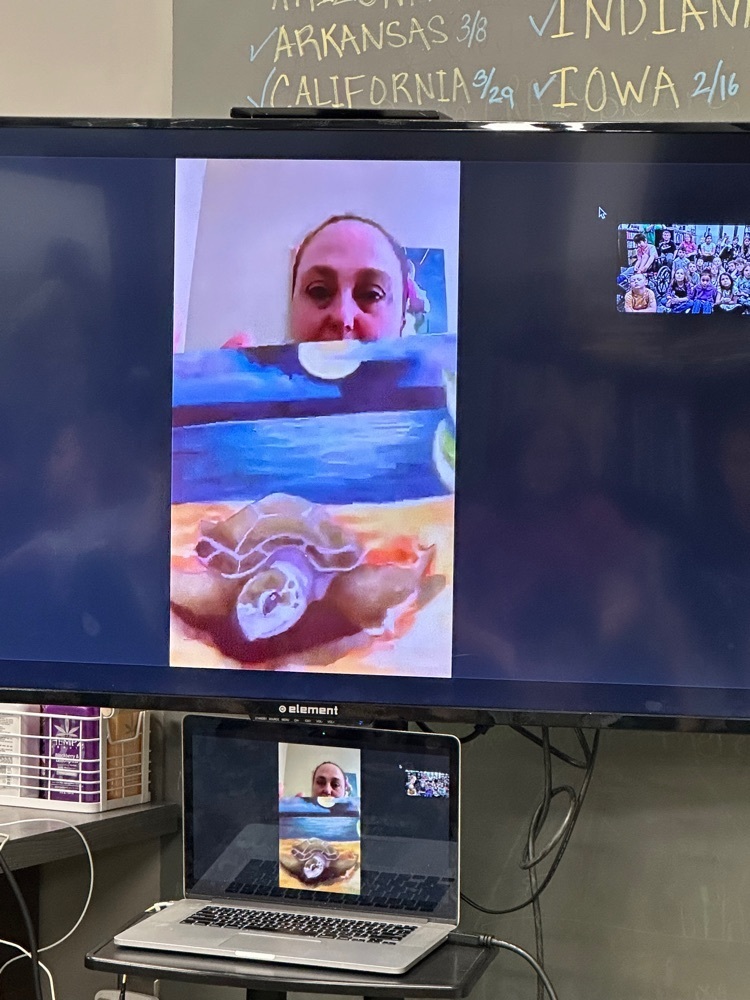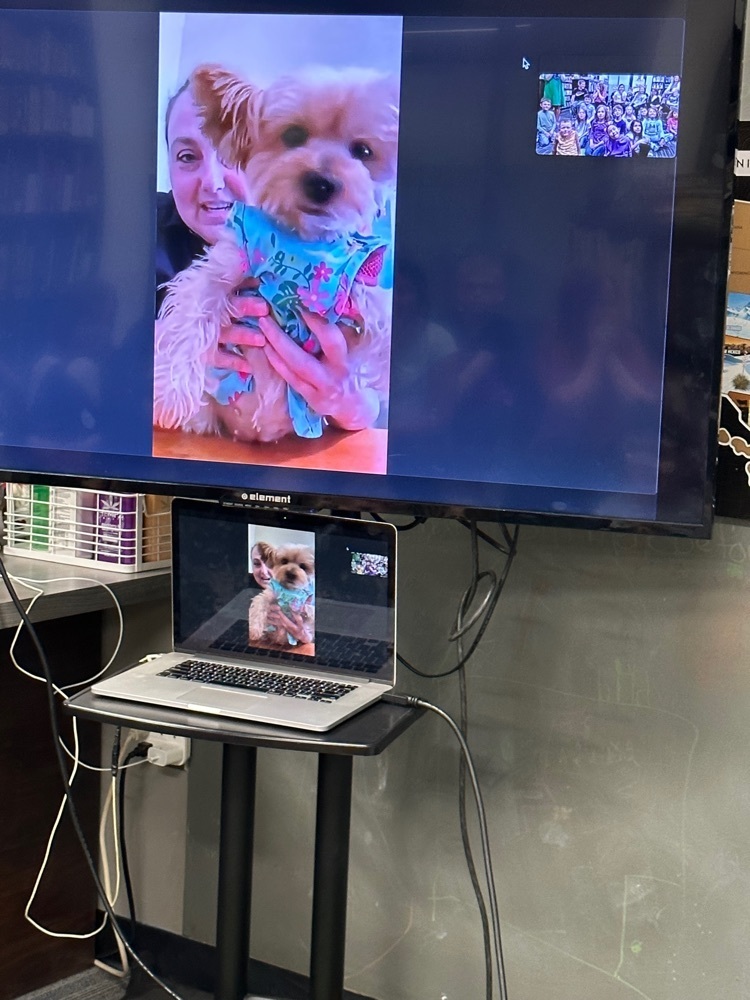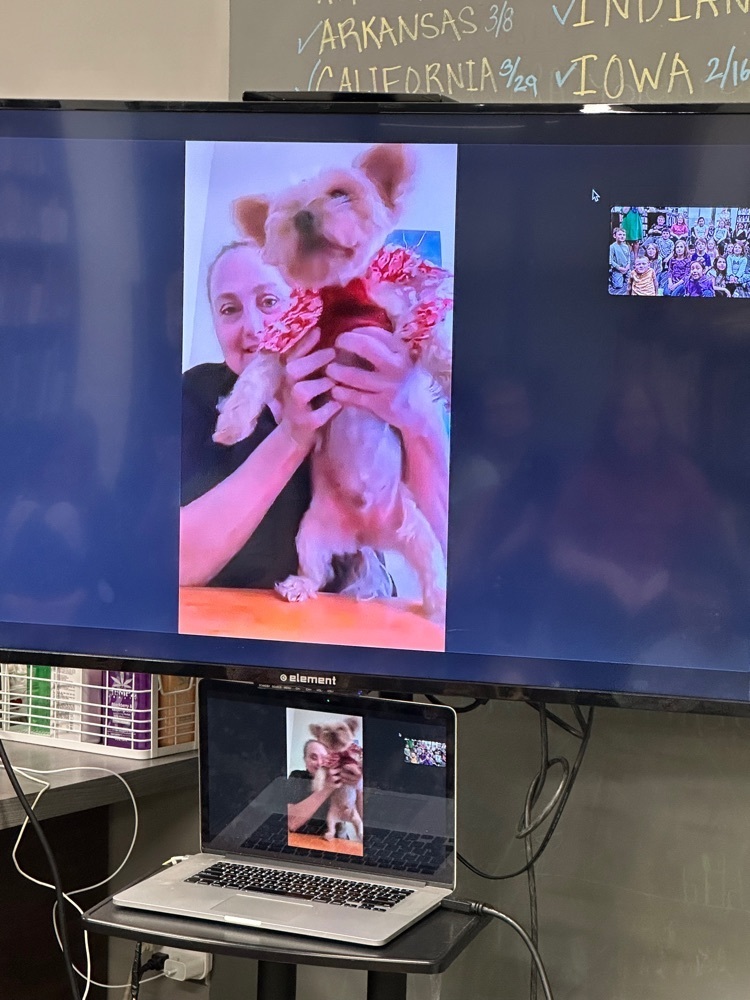 Maine ✅ 📚❤️🗺️🇺🇸50 State Reading Challenge Kindergarten had a fantastic time with Miss Crystal from Maine today! She read us a book by our one of our favorite authors, Chris Van Dusen, who also happens to be from Maine! We love him so much at E.C. that have a pretty serious collection of his books in our library - check our our group picture!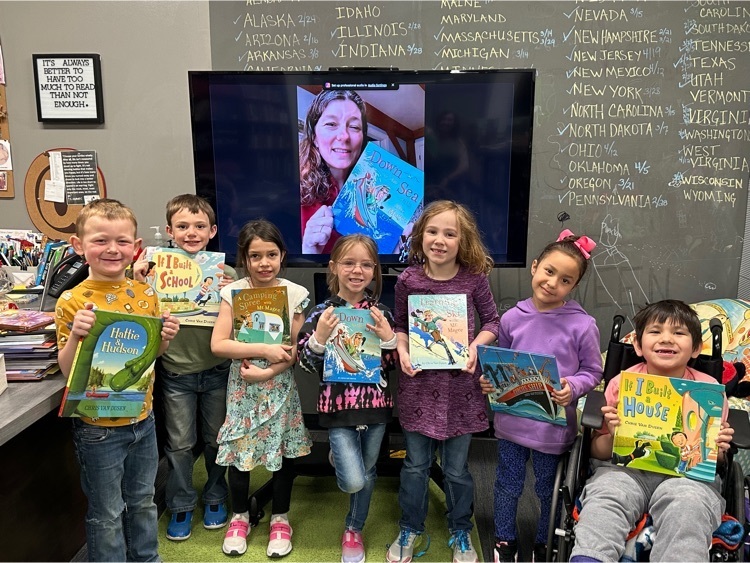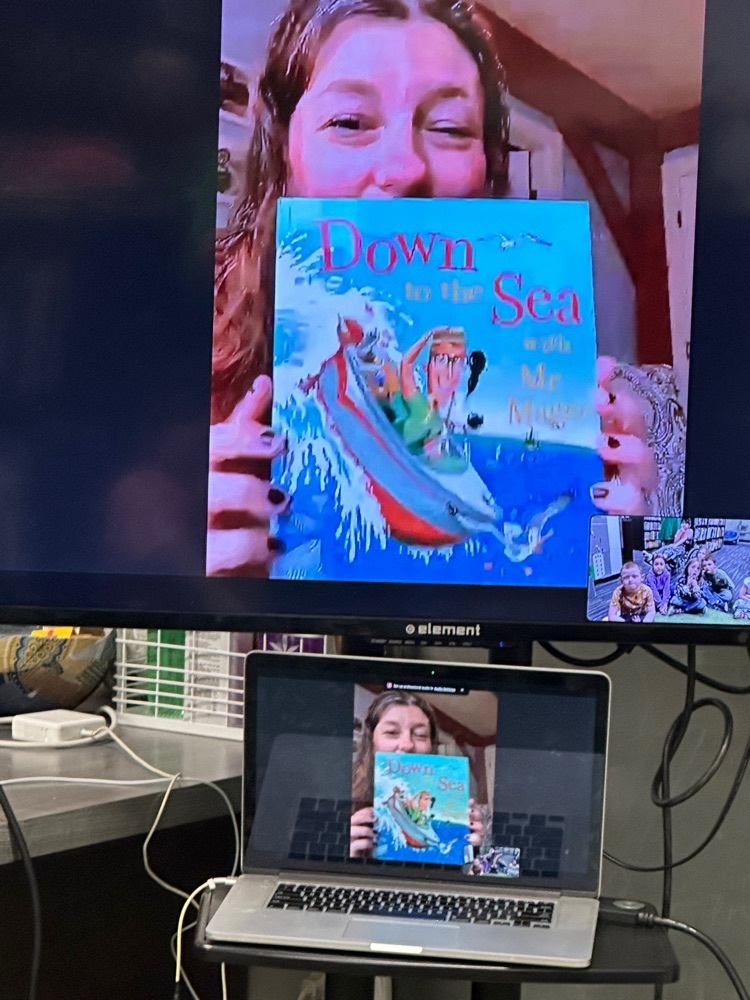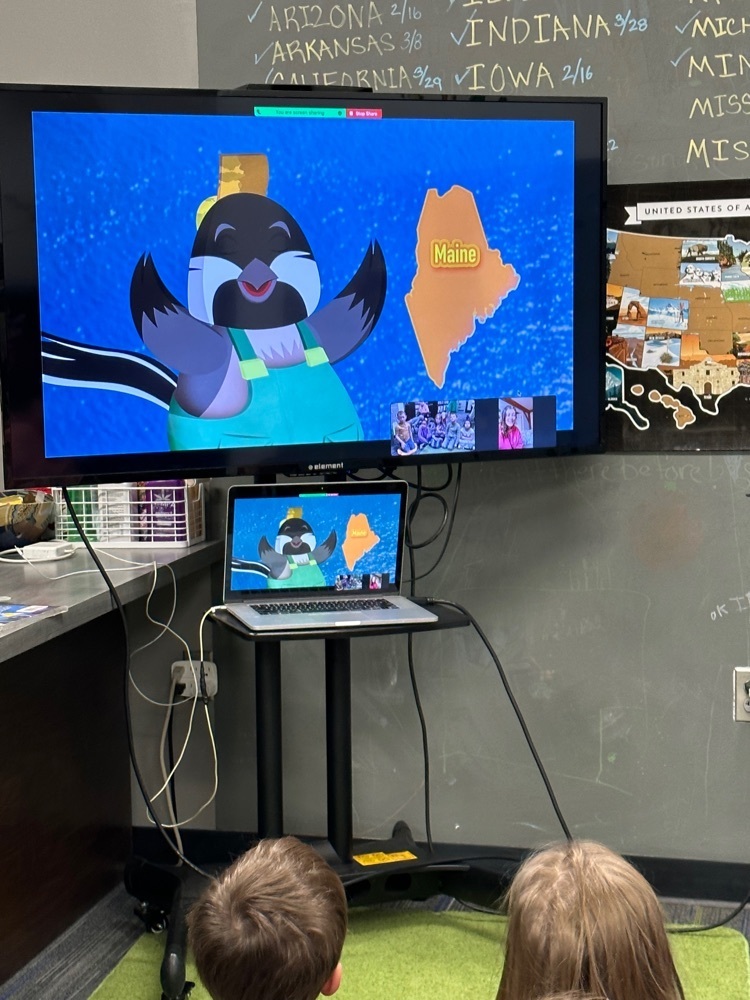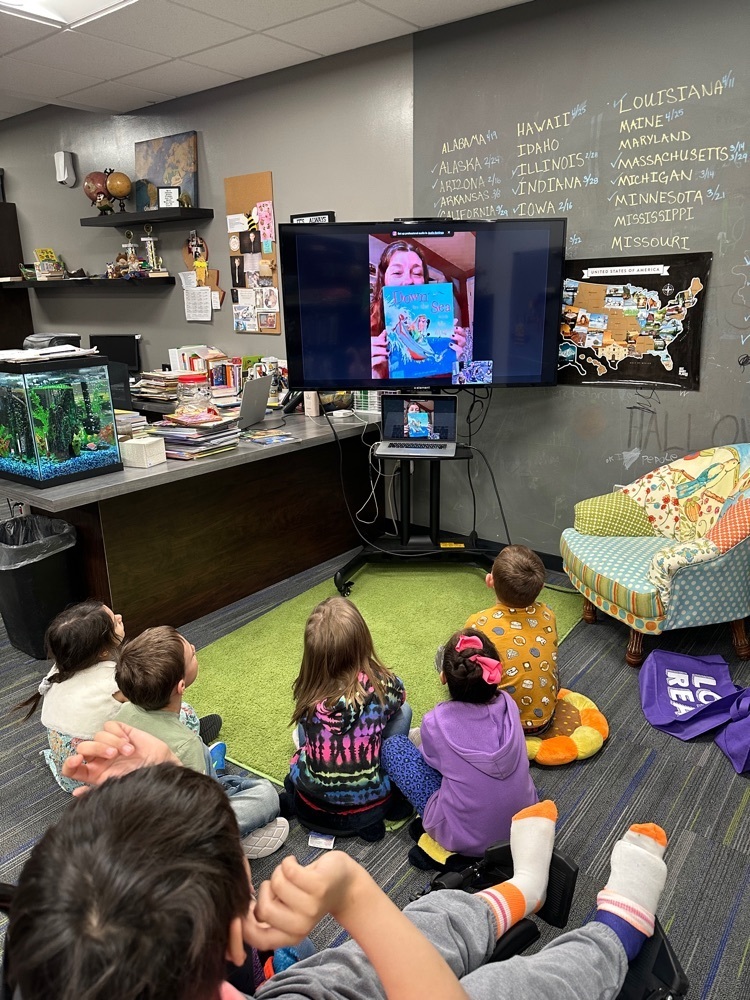 Georgia ✅ New Jersey ✅ Rhode Island ✅ Ohio✅ New Hampshire ✅ 35/50 States completed - 50 State Reading Challenge 📚🗺️🇺🇸❤️ What a week full states!! Some are duplicates that have read with other classrooms, some are new check marks completely. We have reached 35/50 states and have so many more on the calendar. We've had so much fun learning new things about new states and meeting new people! Did you know that Mr. Potato Head was invented in Rhode Island!?! They also have 36 islands and 51 Rhode Islands can fit into ONE South Dakota?!? They even have a statewide Mr. Potato Head scavenger hunt!! Super cool!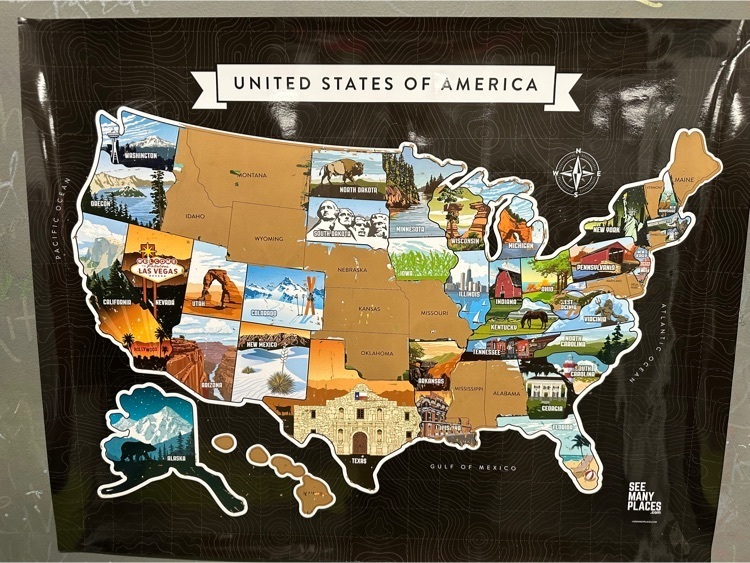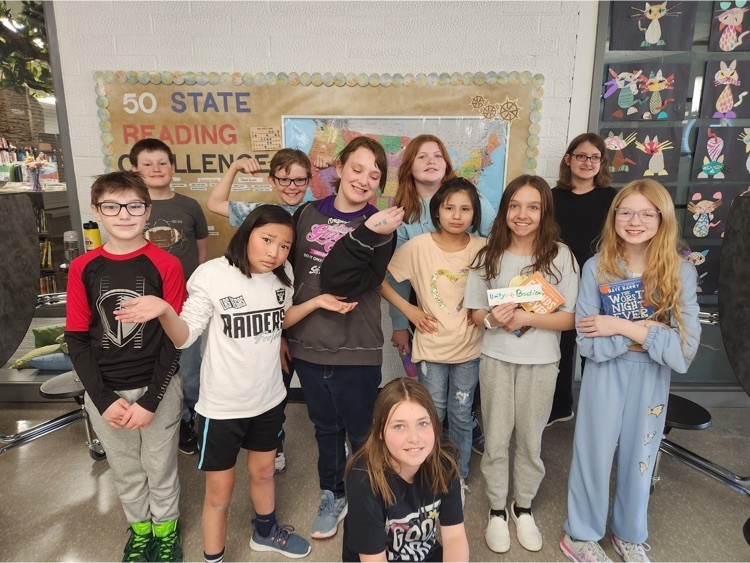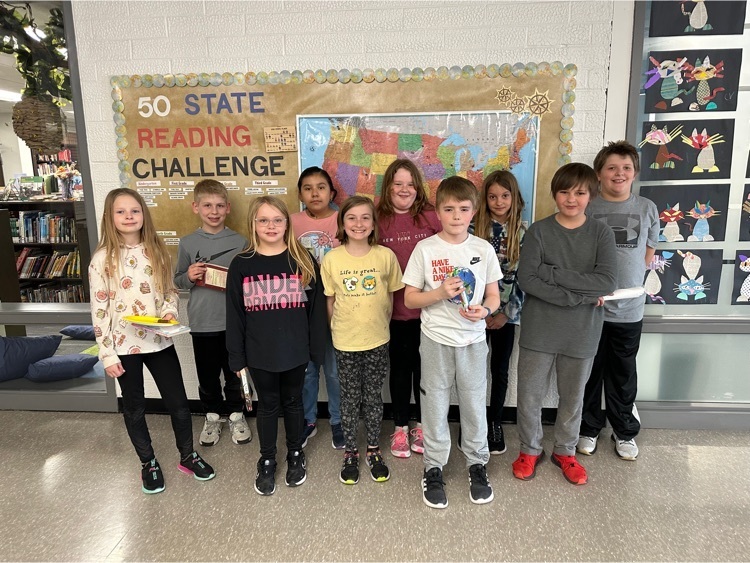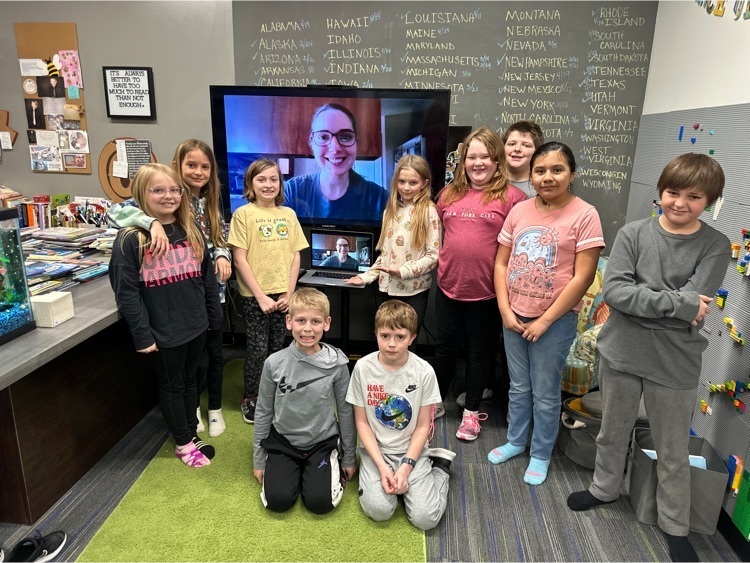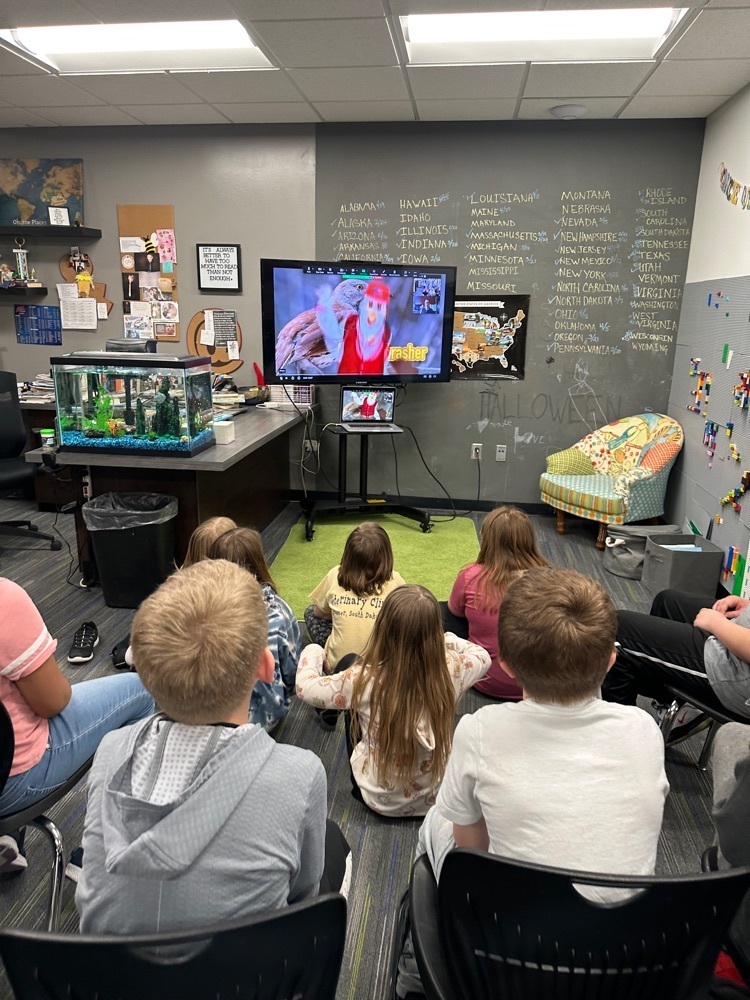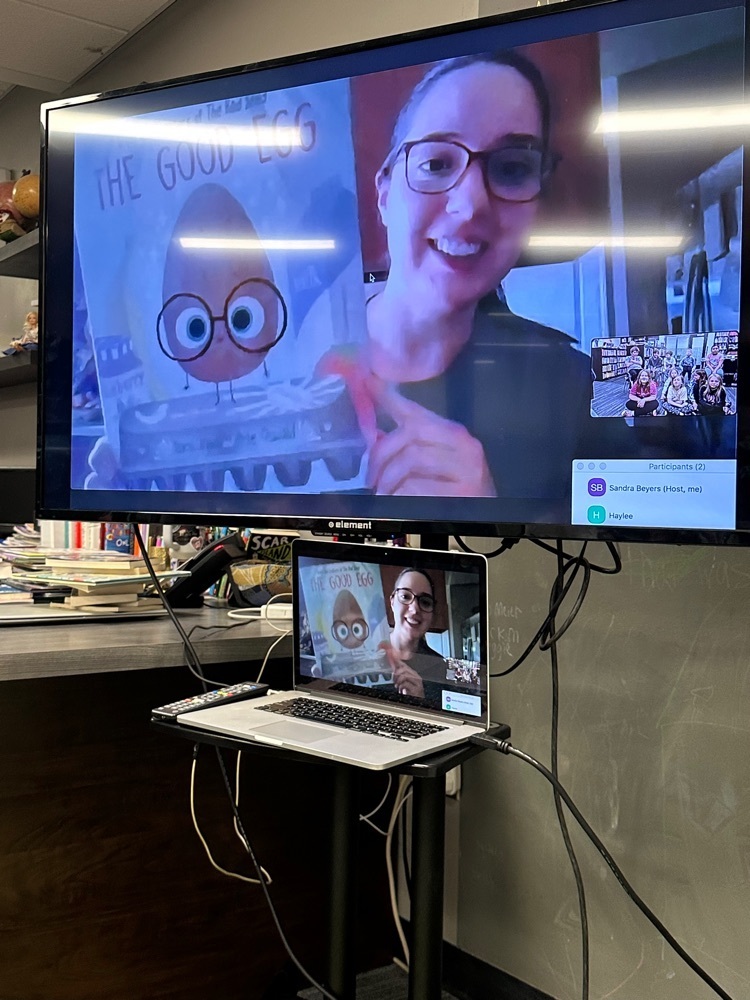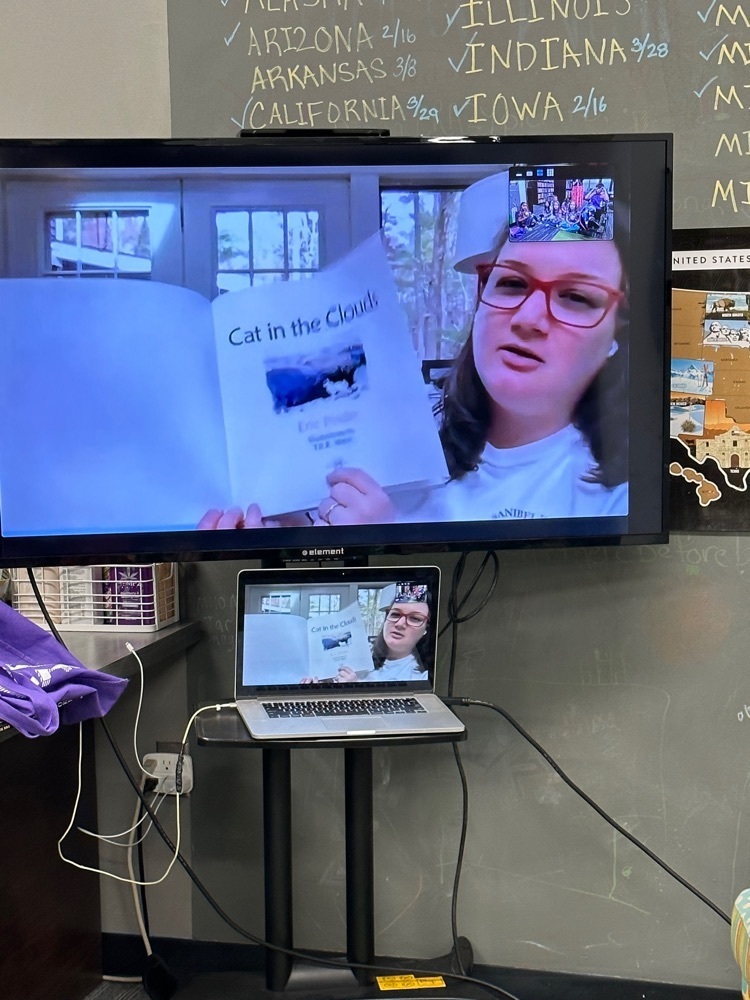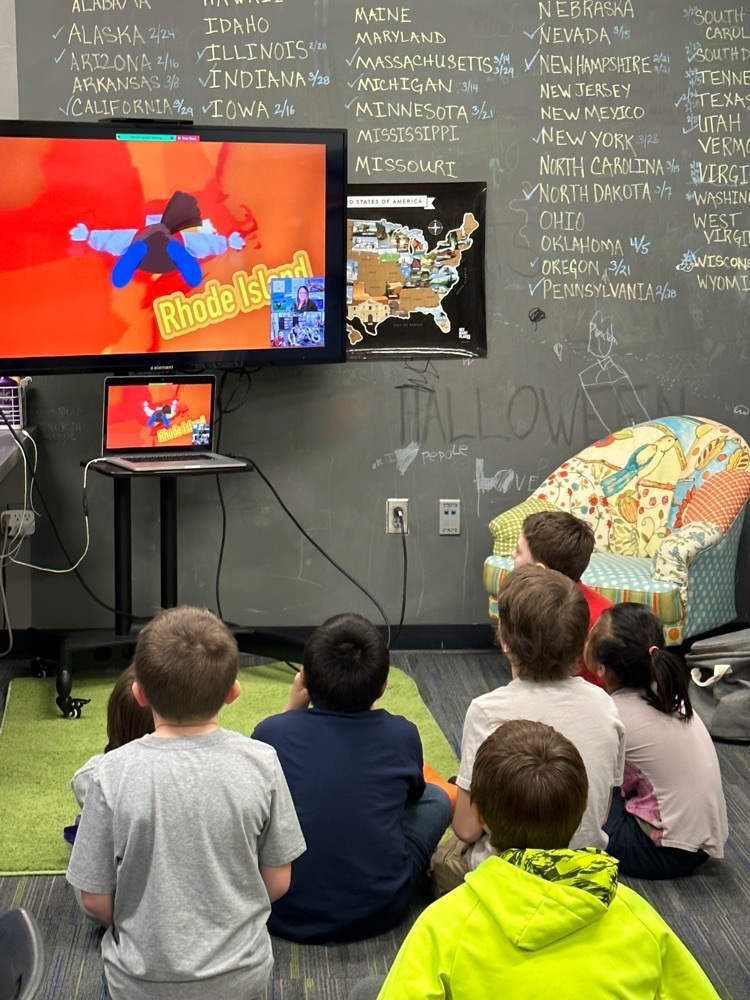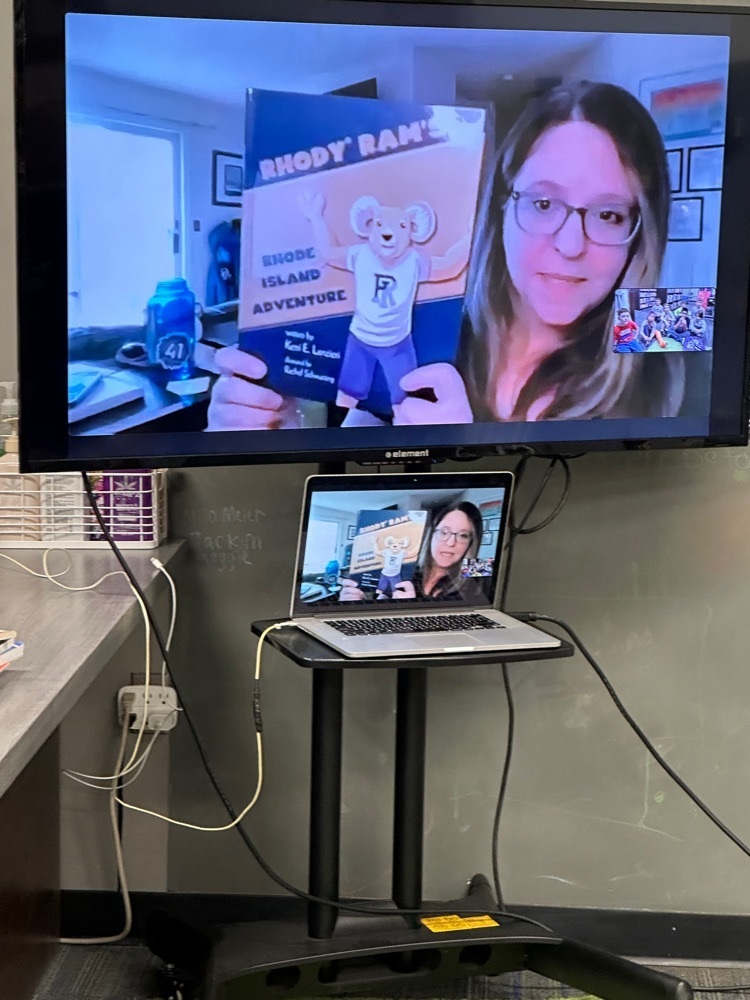 The North Central Thunder Sports Cooperative is looking to fill the following coaching positions: Middle School Volleyball, Middle School Girls Basketball, 4th/5th Girls Basketball, Assistant Boys Basketball, Middle School Boys Basketball. If interested, please contact Nick Weismantel at 605-284-2875, Skyler Frederick at 605-285-6272, or Kevin Kunz at 605-287-4251. All positions will remain open until filled.

West Virginia ✅ Ohio ✅ New Mexico ✅ 🗺️📚❤️🇺🇸 50 State Reading Challenge Three more down takes us to 31/50!! We are EXCITED!! We enjoyed a few of the National Geographic 50 States, 50 Birds videos. (Google that! They're so fun!) 2nd graders a West Virginia 2nd grade class that read us an alphabet book all about their state. We learned so many fun things, but did you know the lady that was the founder of Mother's Day was from WV?!? Fun facts! 5th graders read with Ohio. Thanks to Ipswich native, Amanda (Lacher) Fetter, for reading us two stories today! This class is obsessed with Ohio right now and they were so happy they got to be the class to scratch them off our map. 4th grade ended with a literacy specialist that was so excited to read with us. She has been looking forward to it for weeks. She said reading is her passion and she gave us an activity that will allow them all to create their own mini book of memories. 19 states left to go! ❤️❤️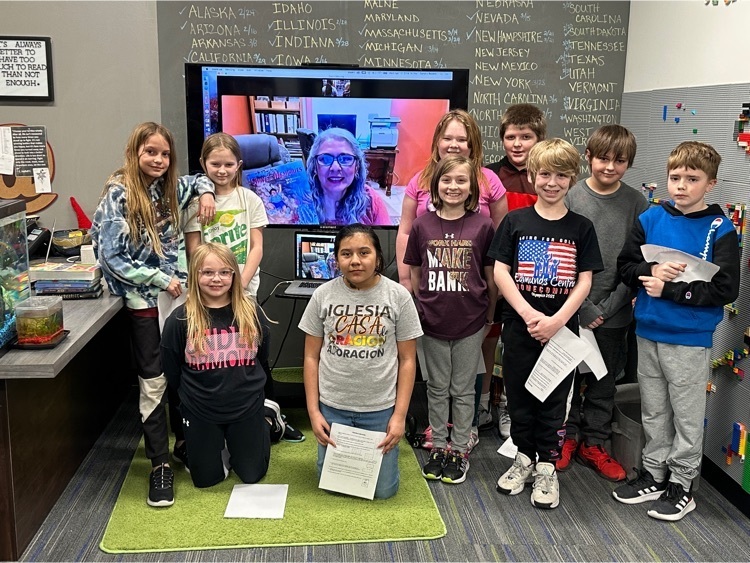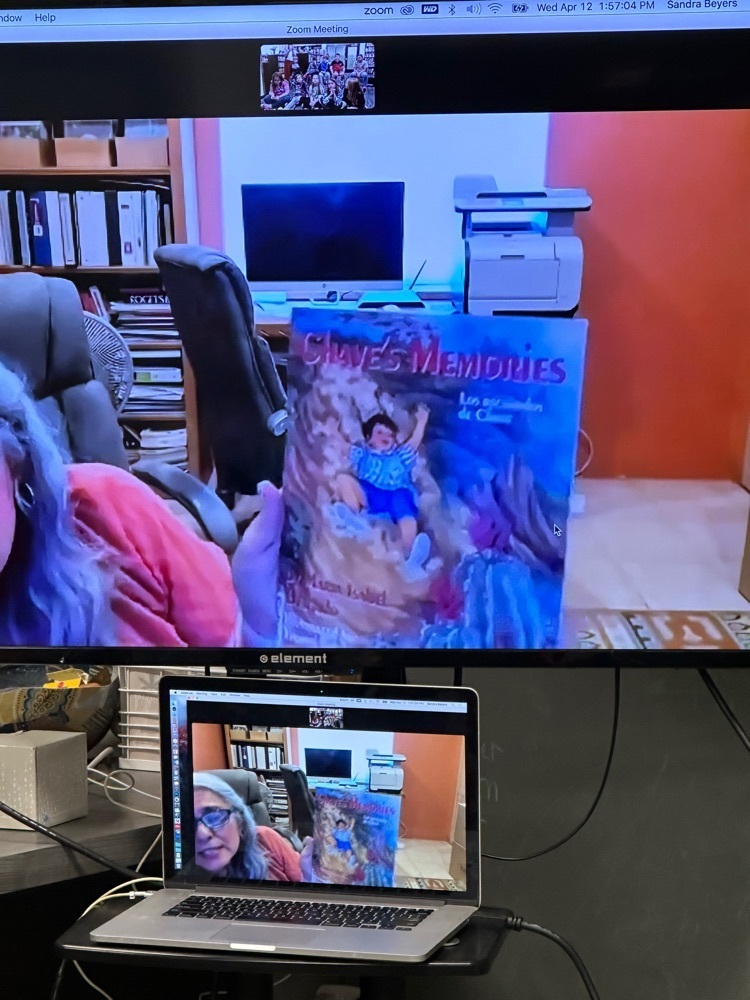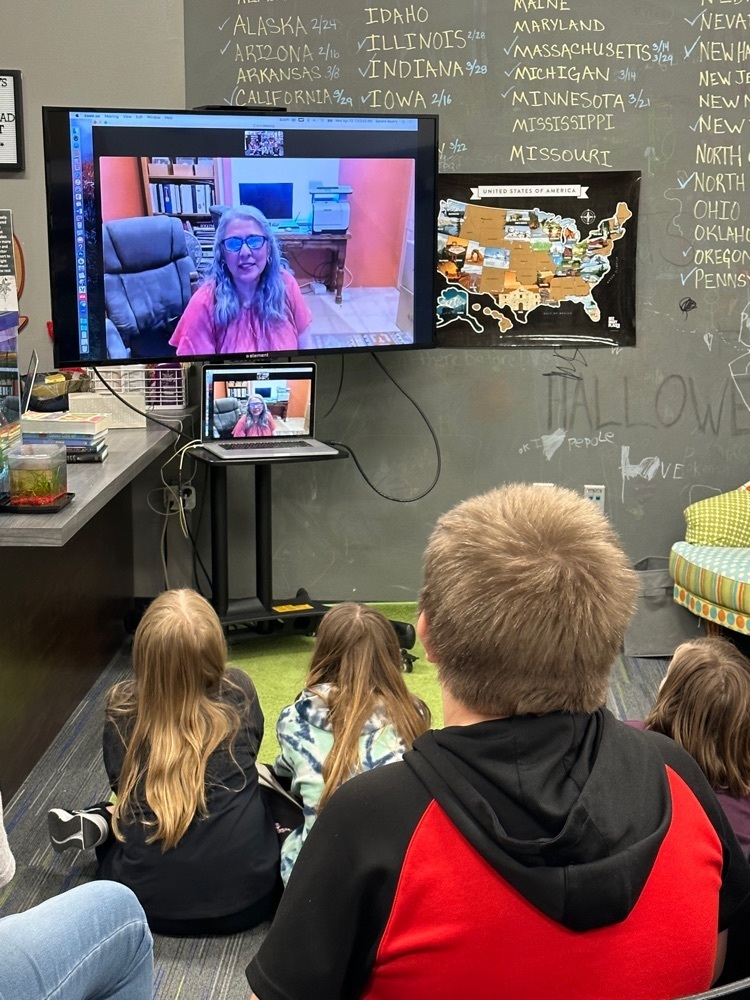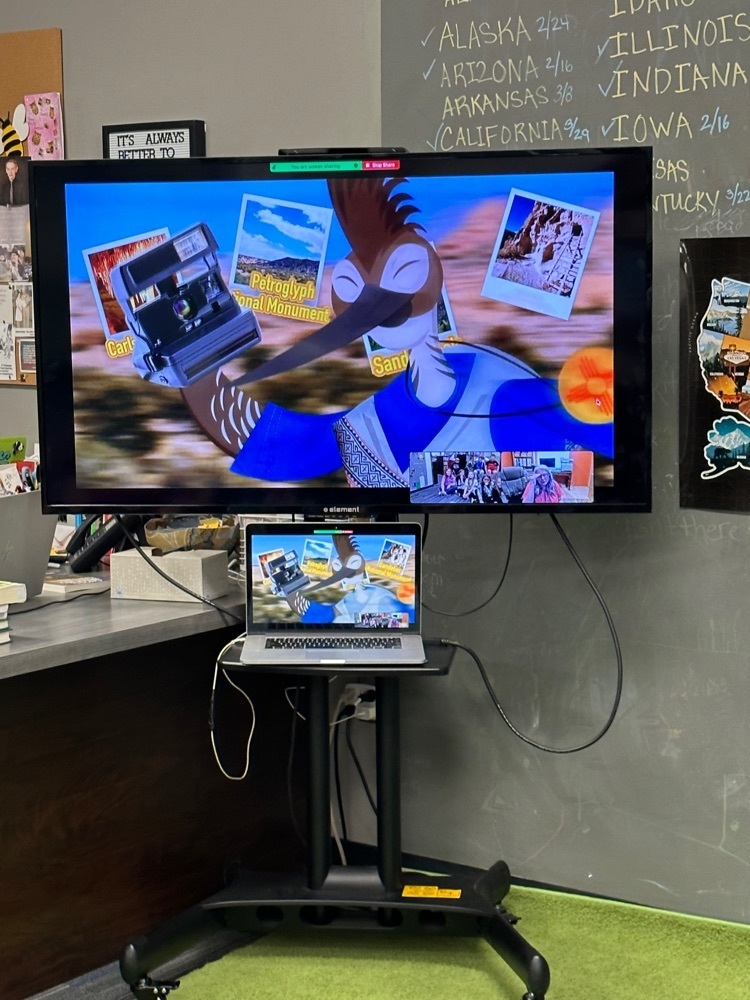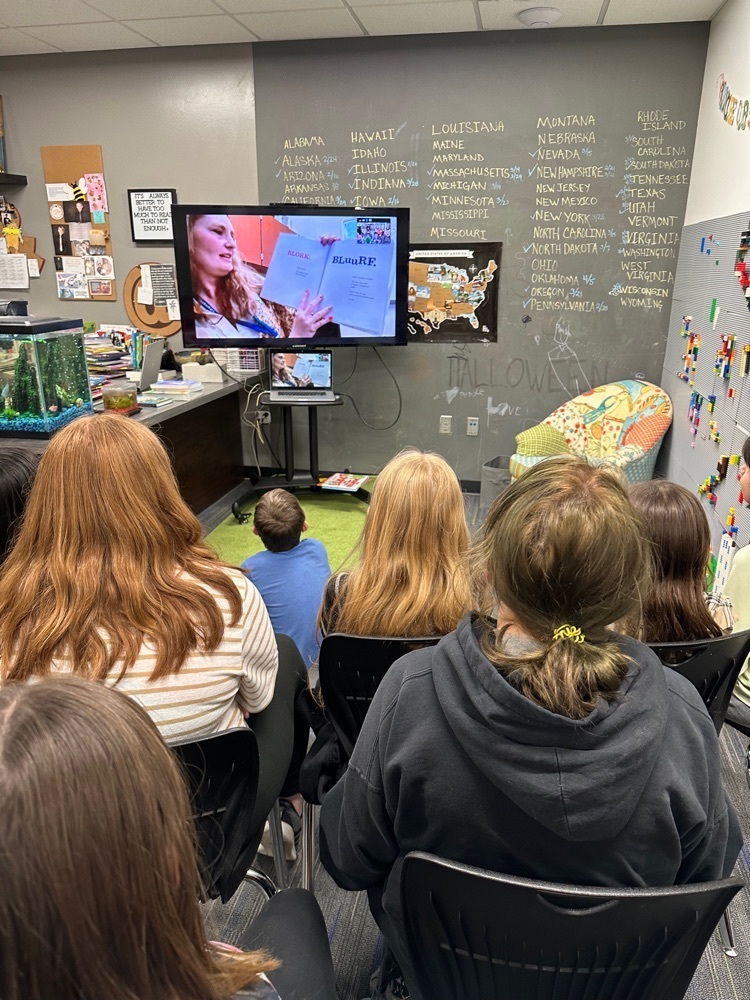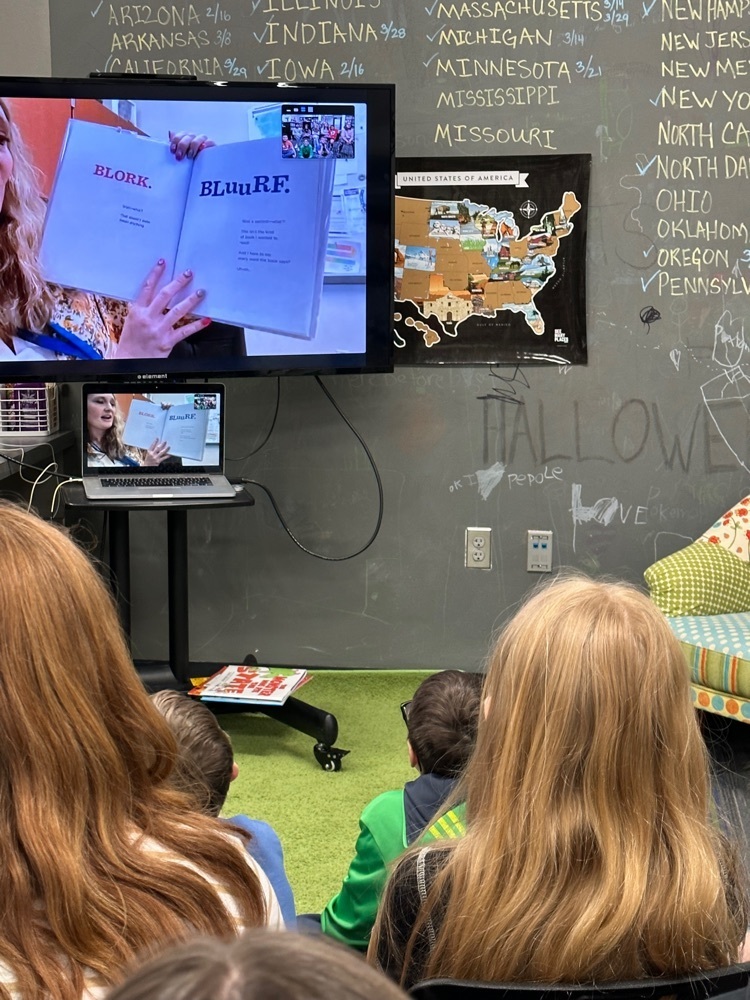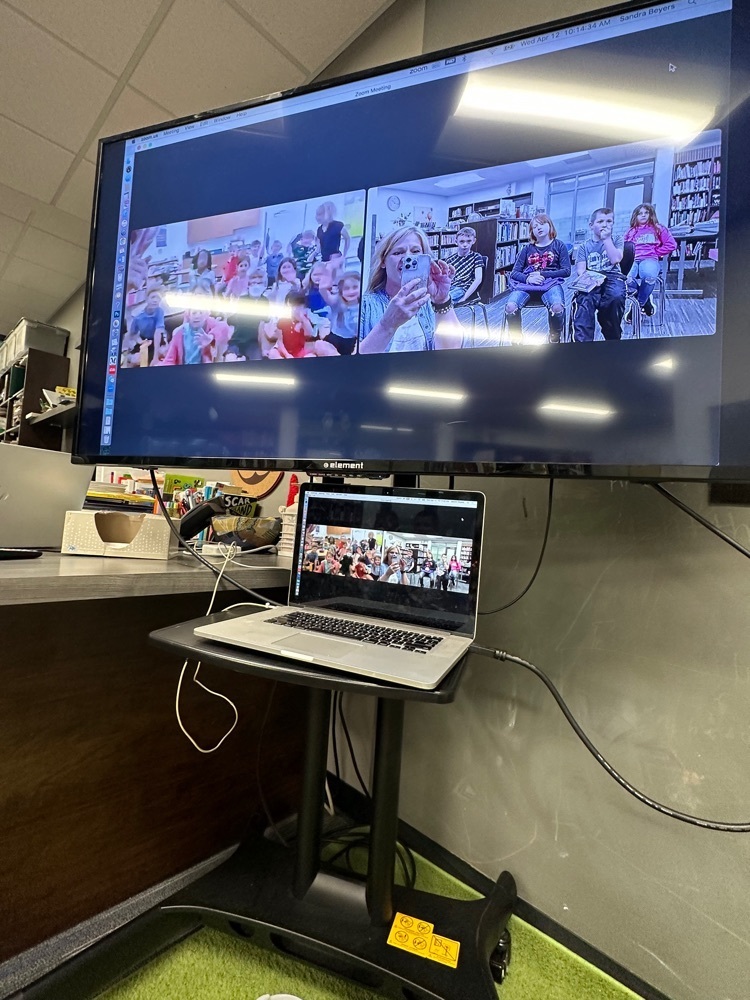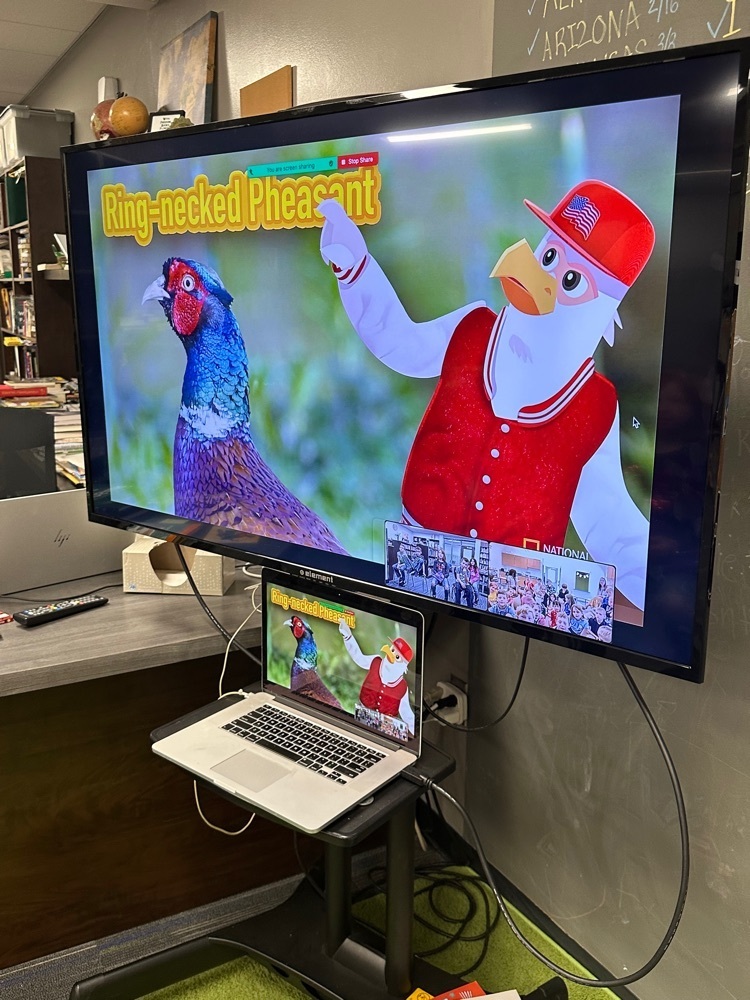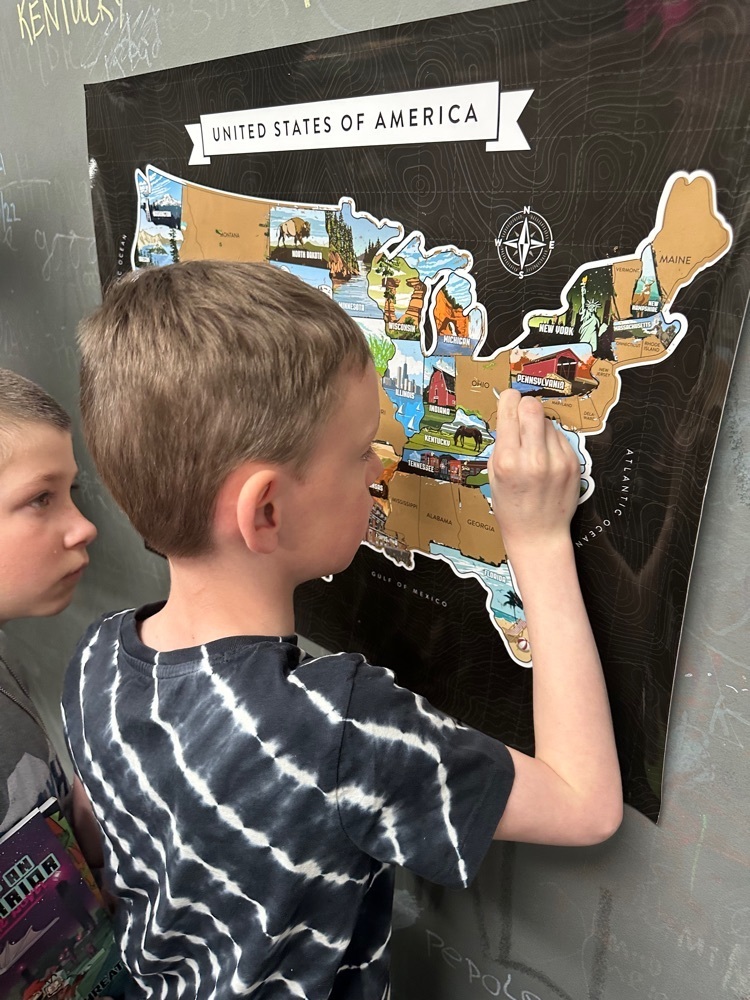 Virginia ✅ Tennessee ✅ Louisiana ✅ 📚🗺️🇺🇸❤️50 State Reading Challenge... Checking more states off after a very long break! We had a great day reading with three amazing people! Kindergarten started our day off with Miss Alyssa from Richmond, Virginia. She read us Dandelion Wishes...a book we don't have in the library and LOVED hearing! 3rd Grade was so lucky to get to read with Miss Melanie, Mrs. Beyers' sister from Nashville, Tennessee. We enjoyed a Scooby-Doo book and many, many questions and answers with her. And, First Grade ended our day with Louisiana! We enjoyed a National Geographic video exploring the fun things about Louisiana and a book written by a Louisiana author, The Hungry Little Gator.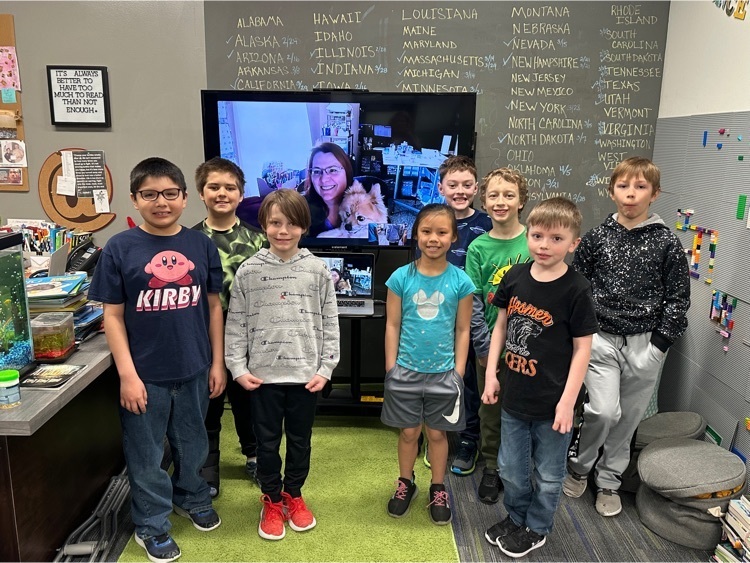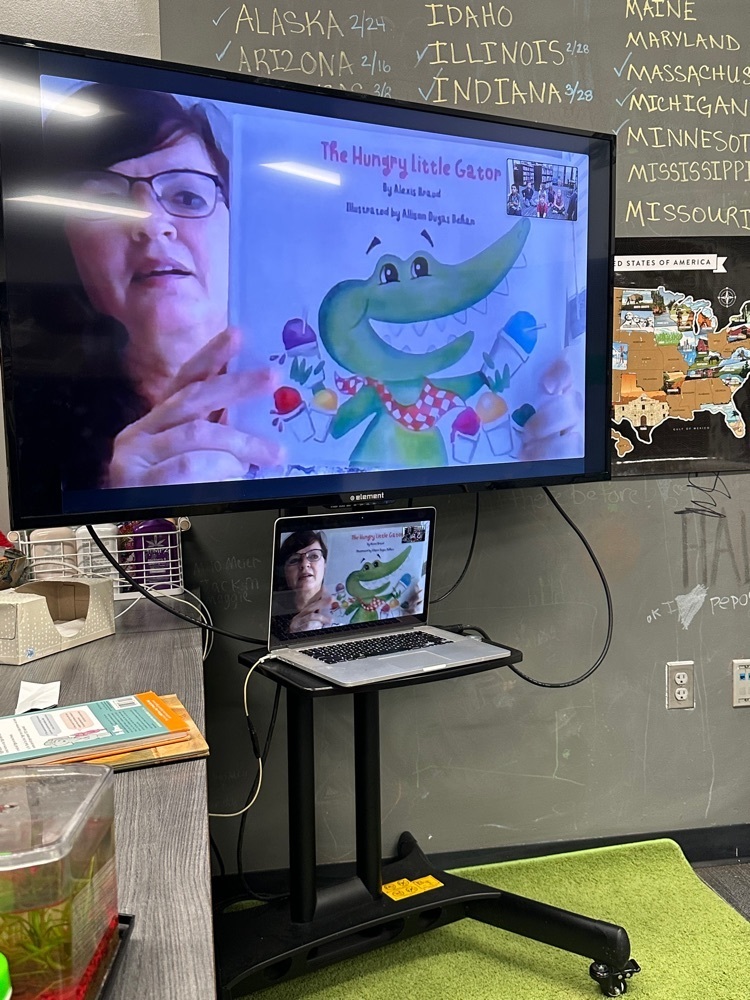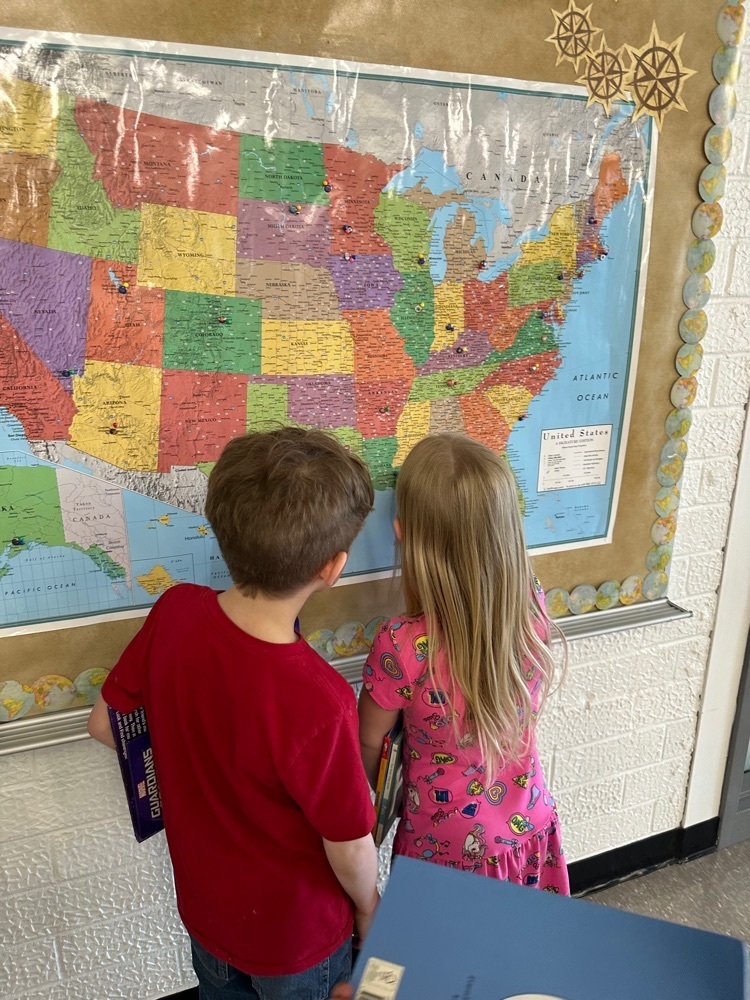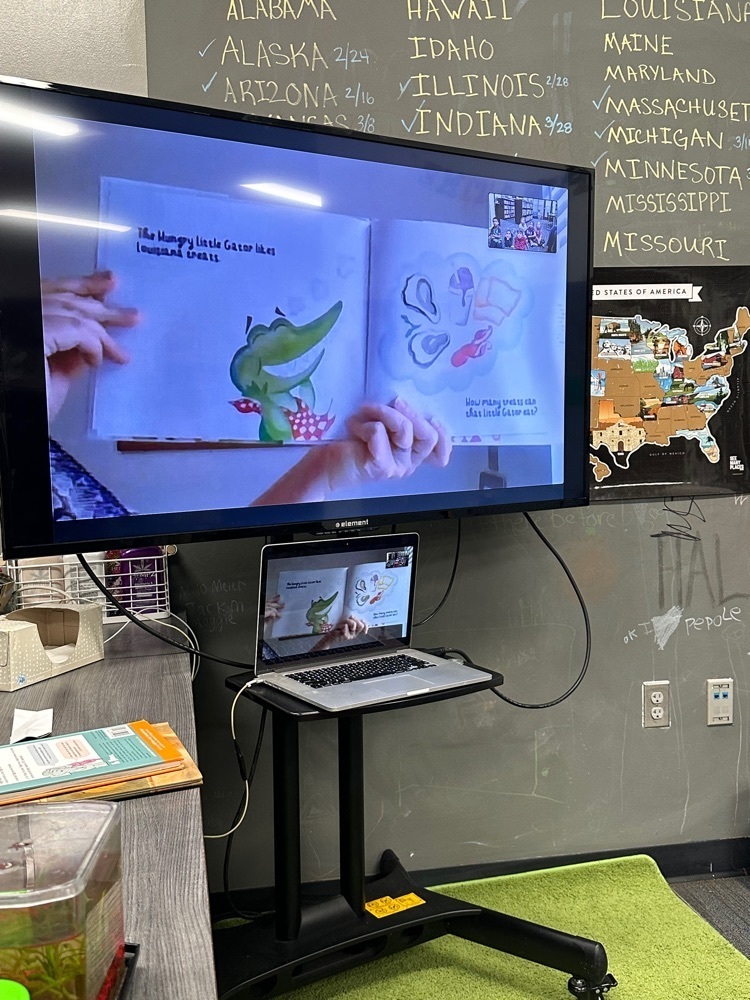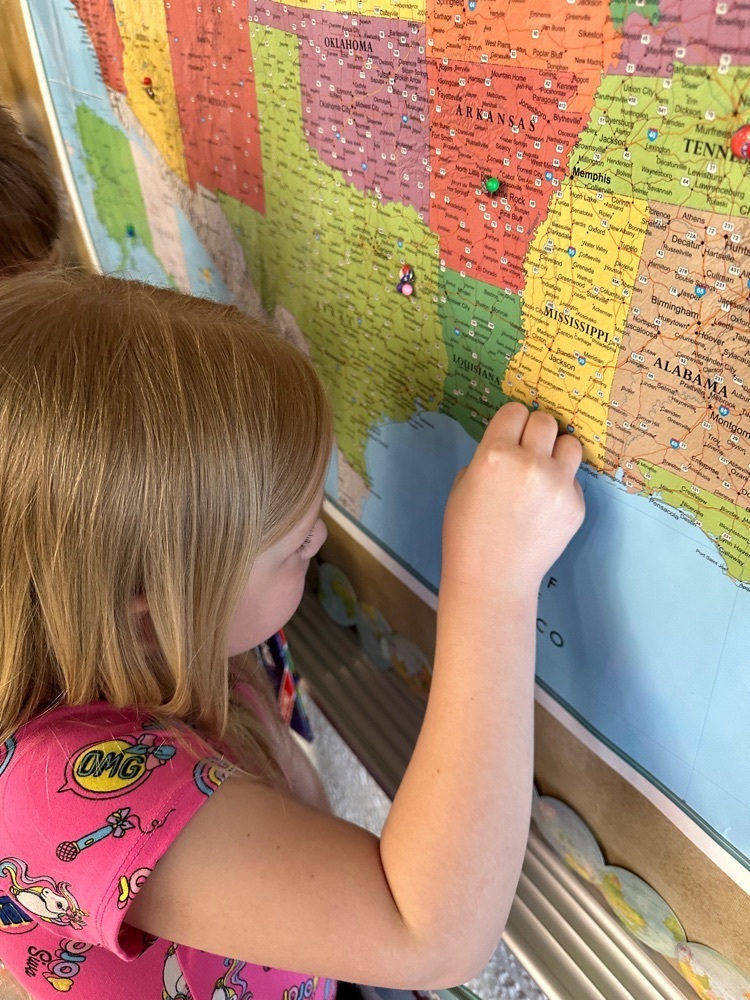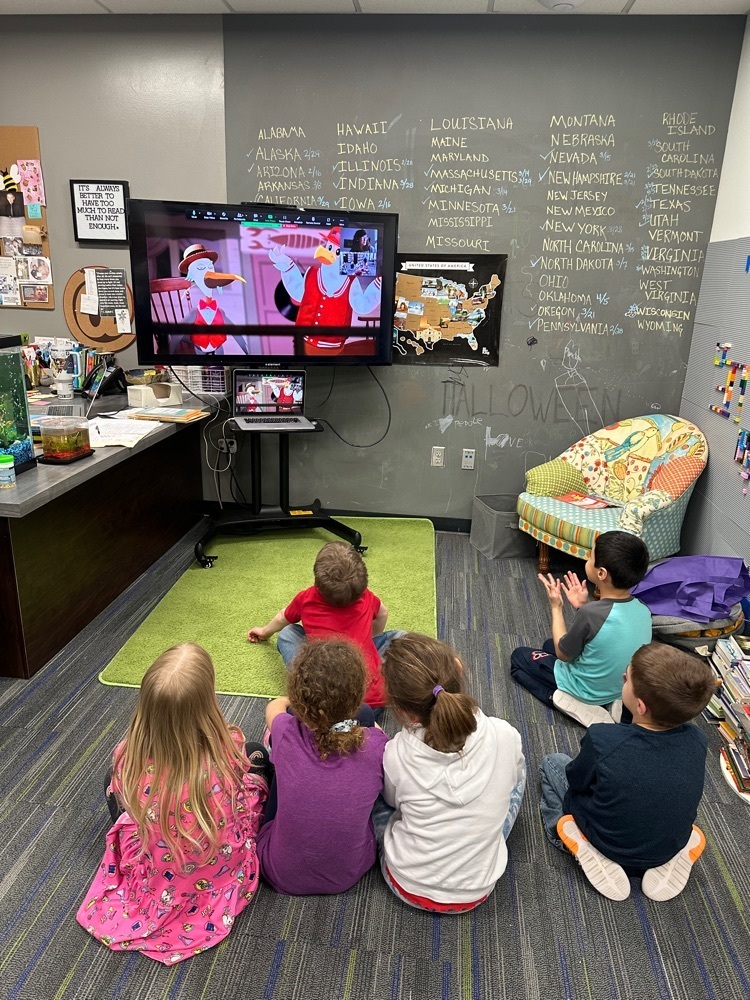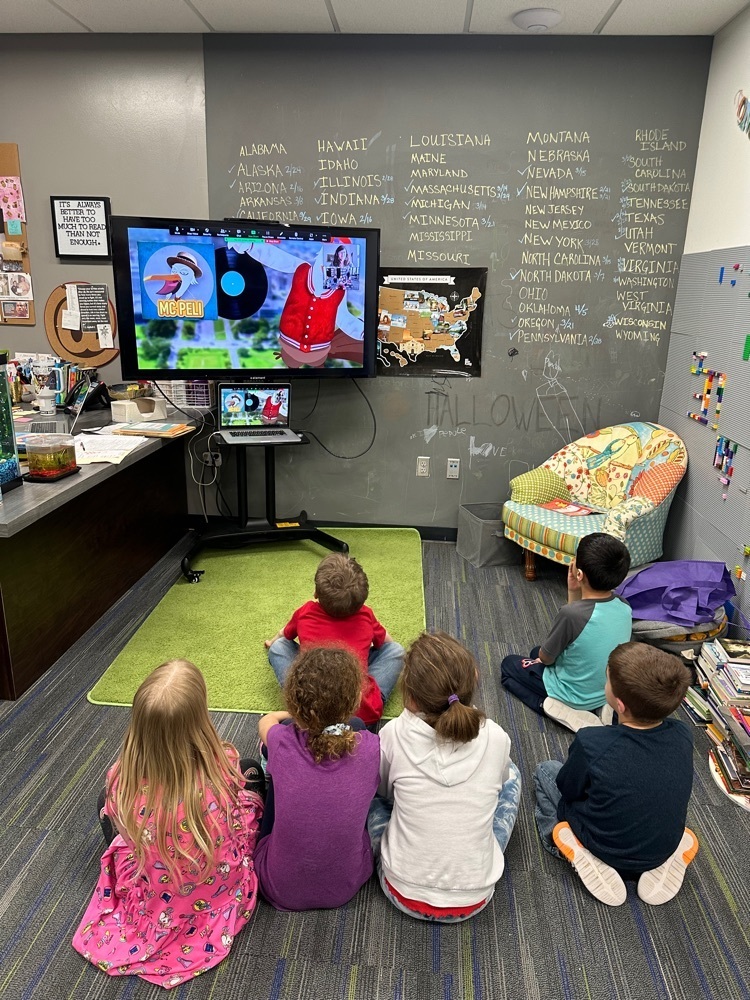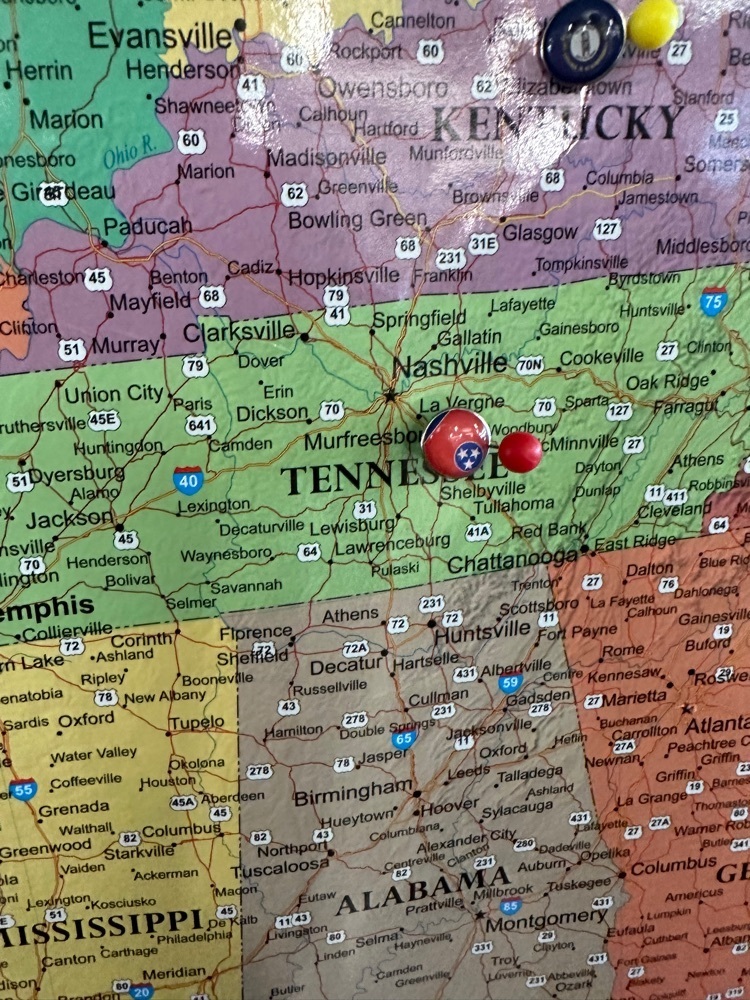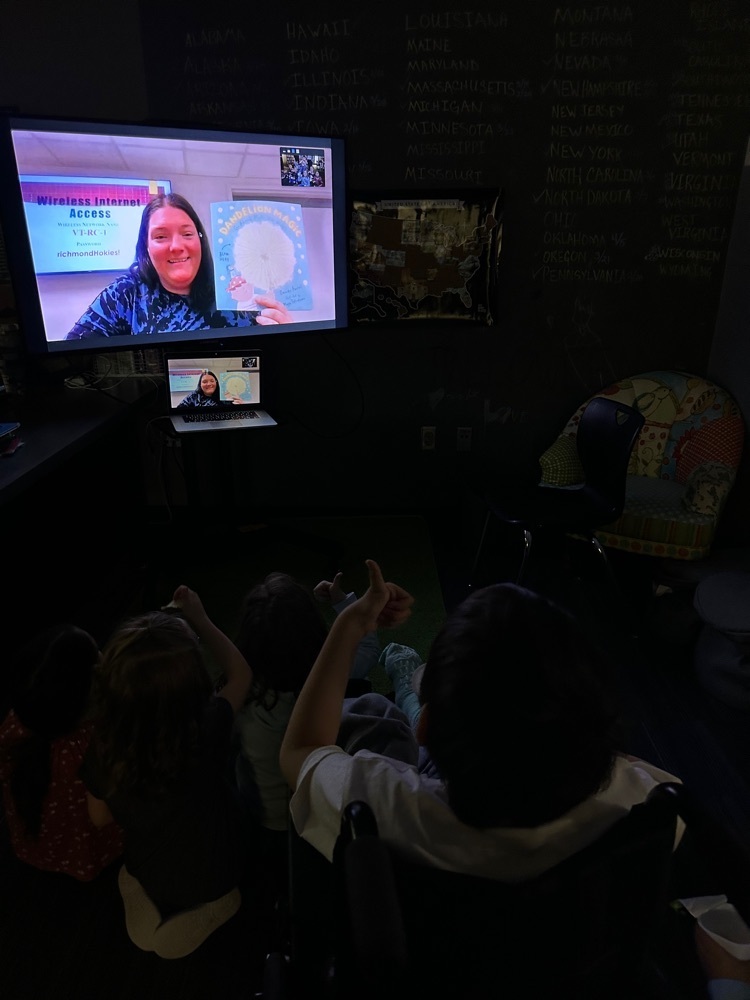 California ✅ Massachusetts ✅ South Carolina ✅ 📚❤️🇺🇸🗺️ Look at these smiling faces! They were so excited to read with new states this week! We love this project so much! Boulder Colony joined 4th grade to read with Carla Beyers' sister-in-law in California. She was wonderful and we had a great time visiting with her! Mrs. Wiedrich and her 2nd graders zoomed with a 2nd grade class in Massachusetts - SO COOL! I always love when we are able to connect with other classrooms. Their students shared fun facts about their state with us. Kindergarten enjoyed a new to us book today with South Carolina. Miss Allison chose very carefully and was so excited to read it to us! Coincidentally, it was in our box of NEW library books that came today, as well!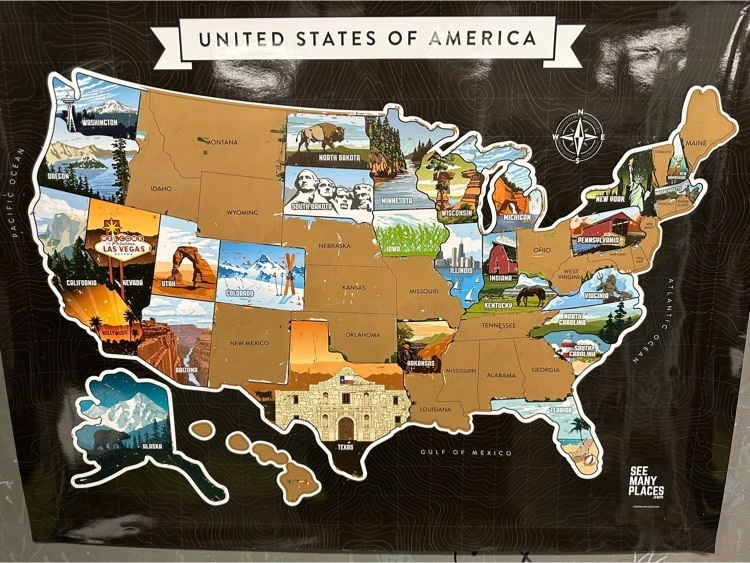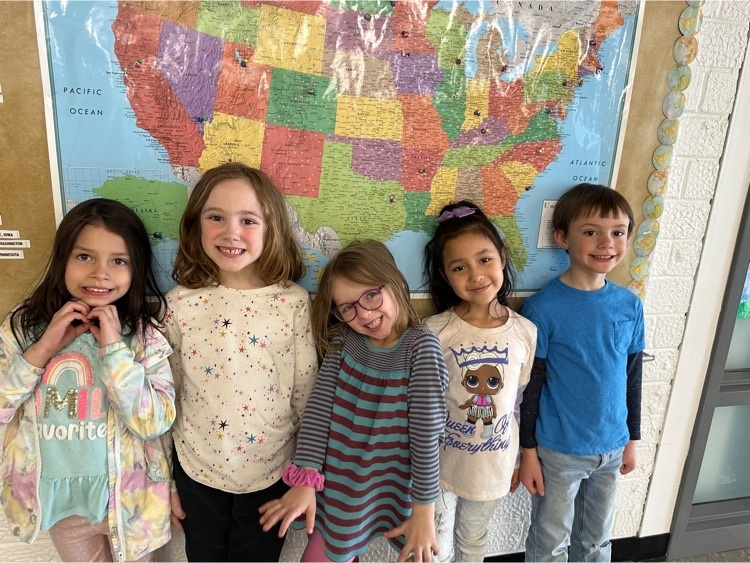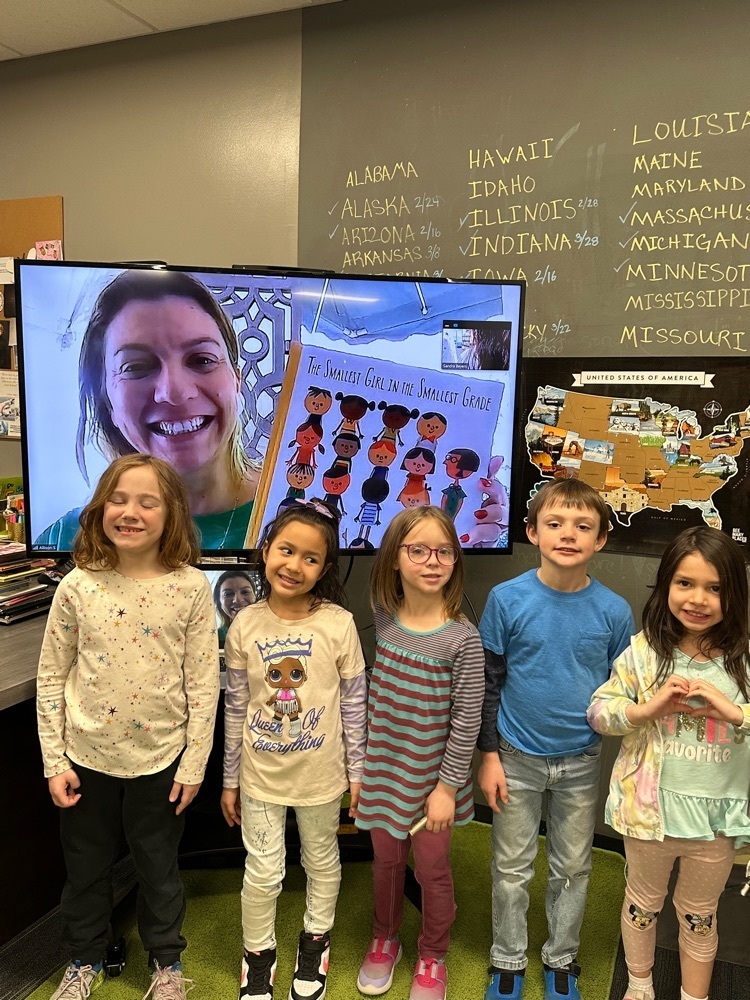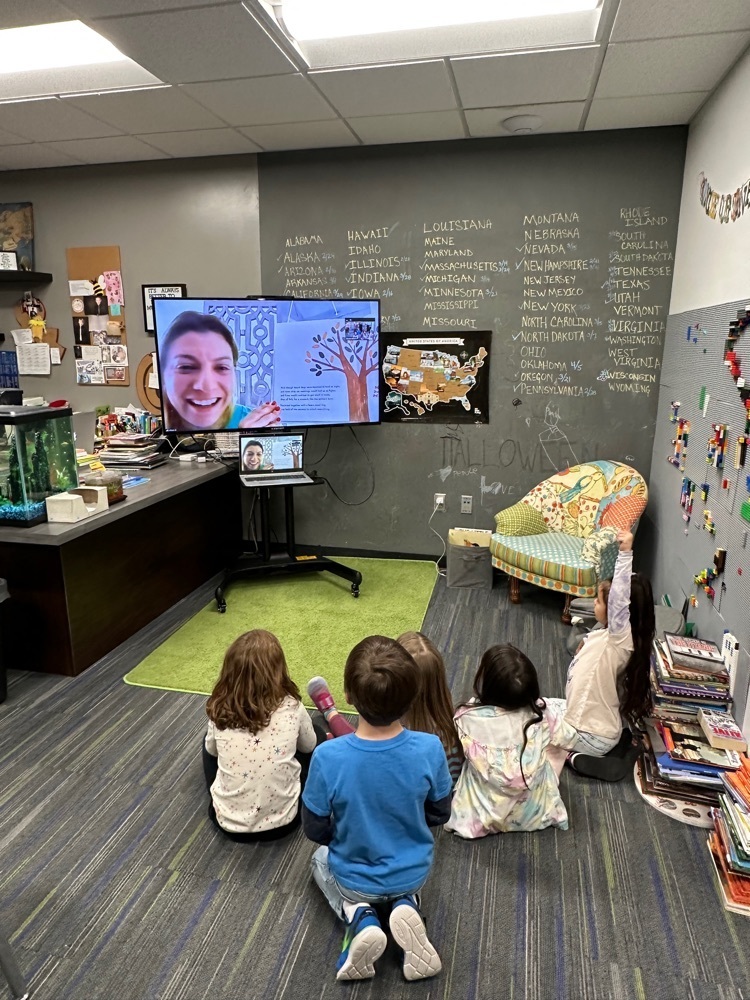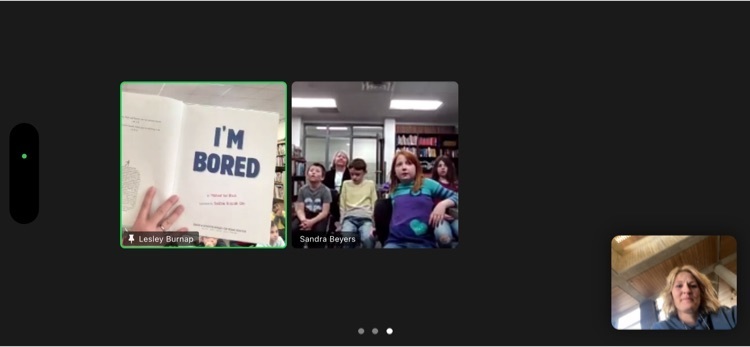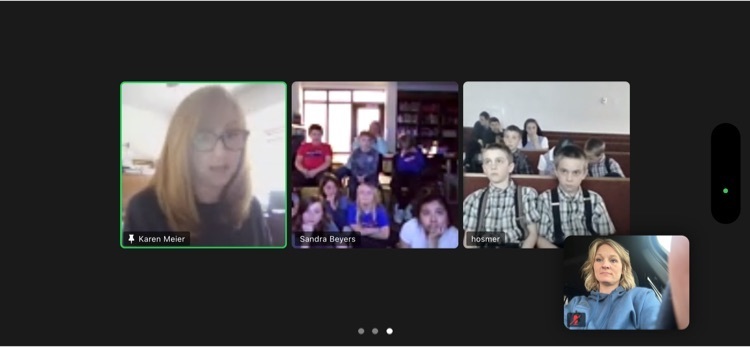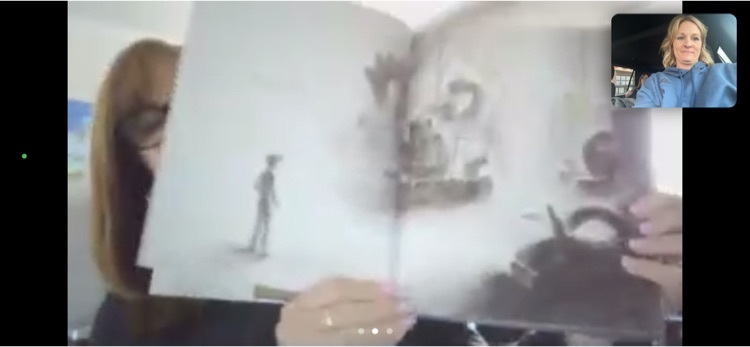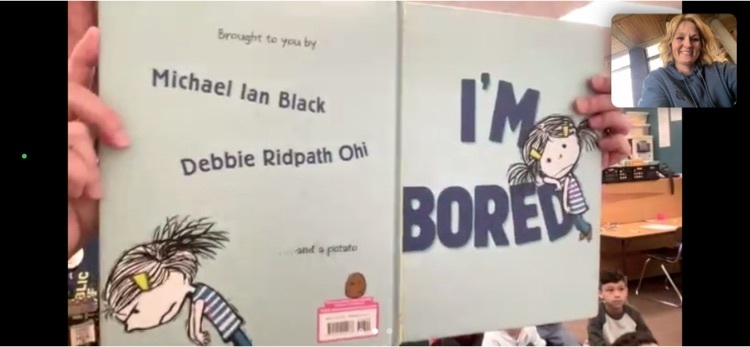 Michigan ✅ North Carolina ✅ Nevada ✅ North Dakota ✅ 4 classes and 3 new states today! There were so many fun things in the library today that I'm going to split them between two posts... We did a repeat with N.D. so Jack's cousin Nora could read to the second graders. She was so excited to see her cousin and his class and Jack's reaction to seeing his cousin was so great! She did a great job reading to them! ❤️❤️ 3rd grade met a teacher from Michigan and enjoyed Ada Twist Scientist...a fantastic book! They were AMAZING listeners! She told them she was just across the border from Canada, only 24 miles! It was fun to see how close she is when we pinned their state flag in our map!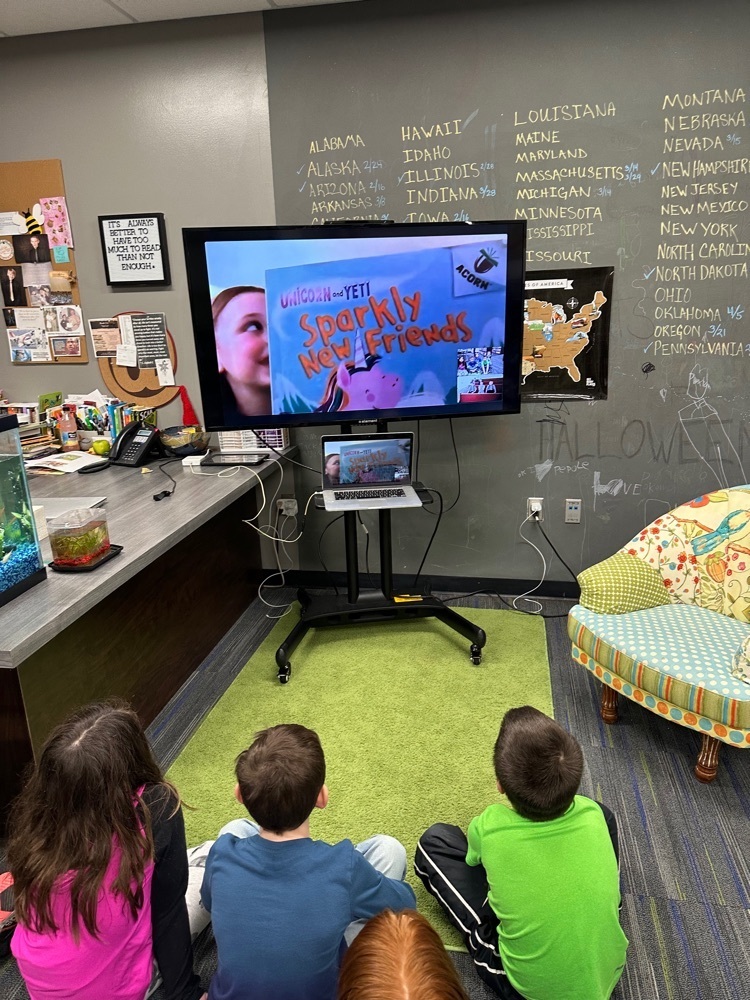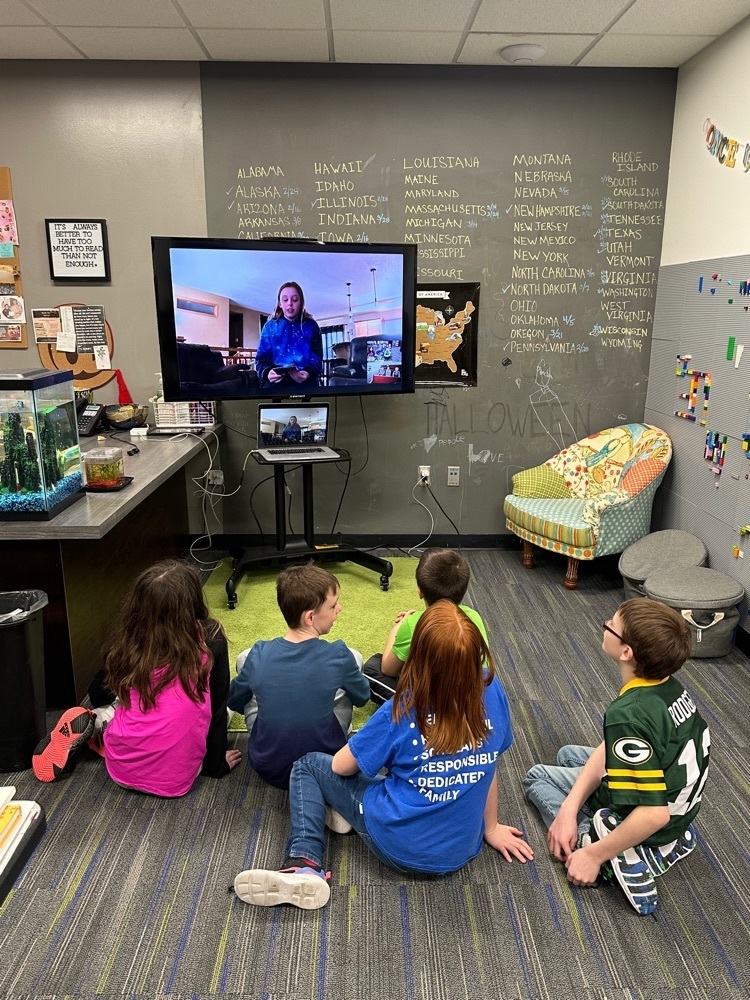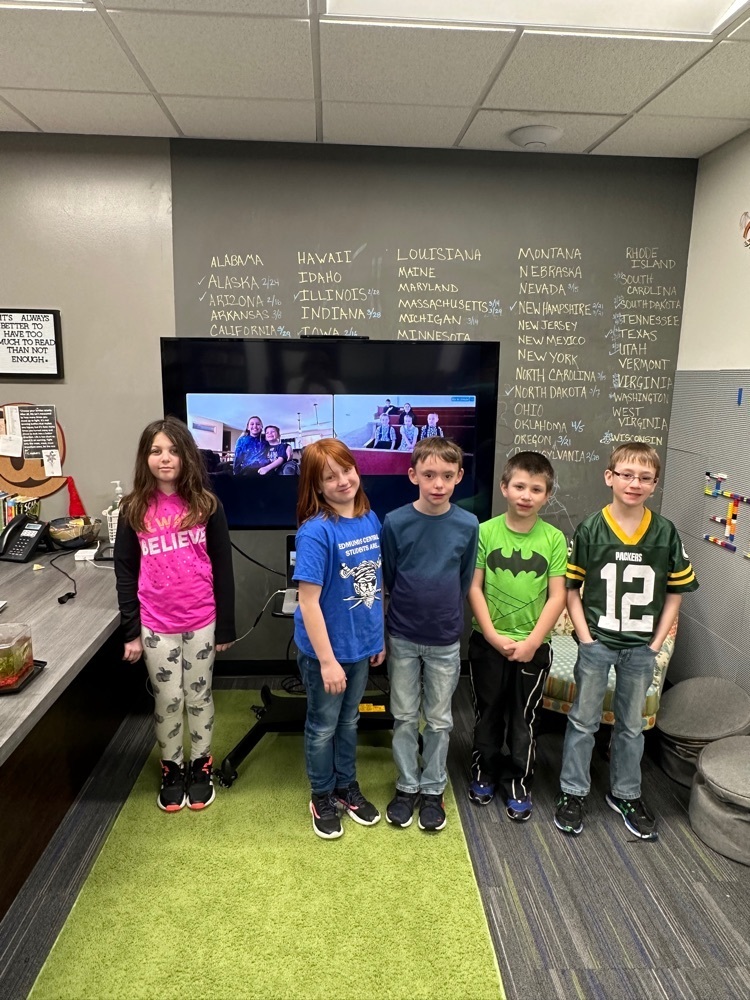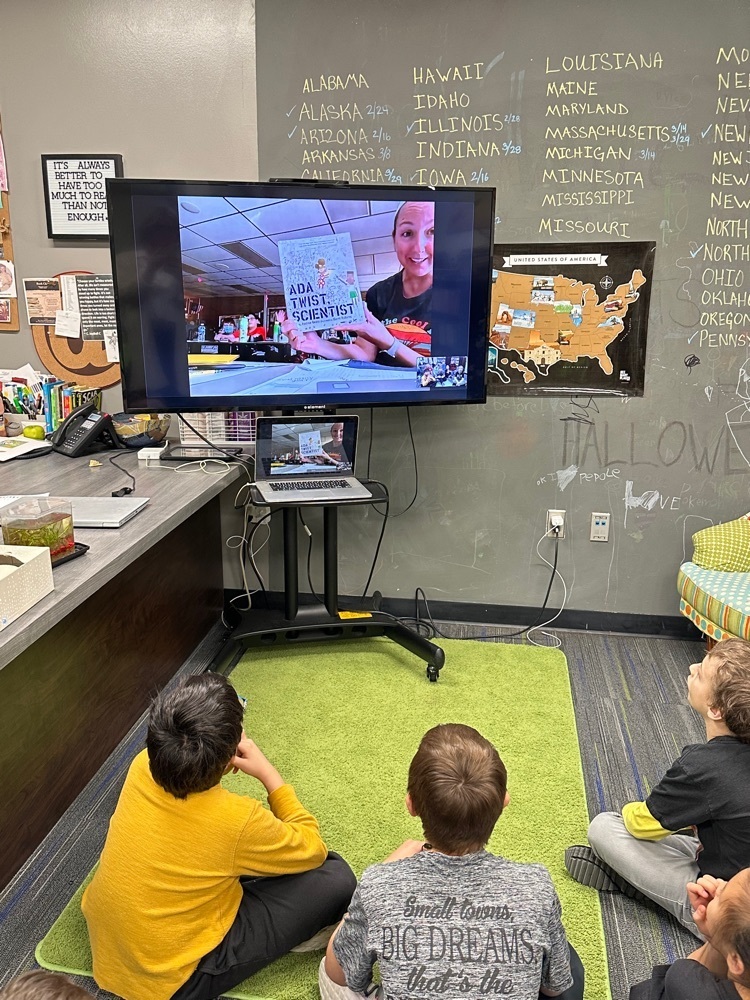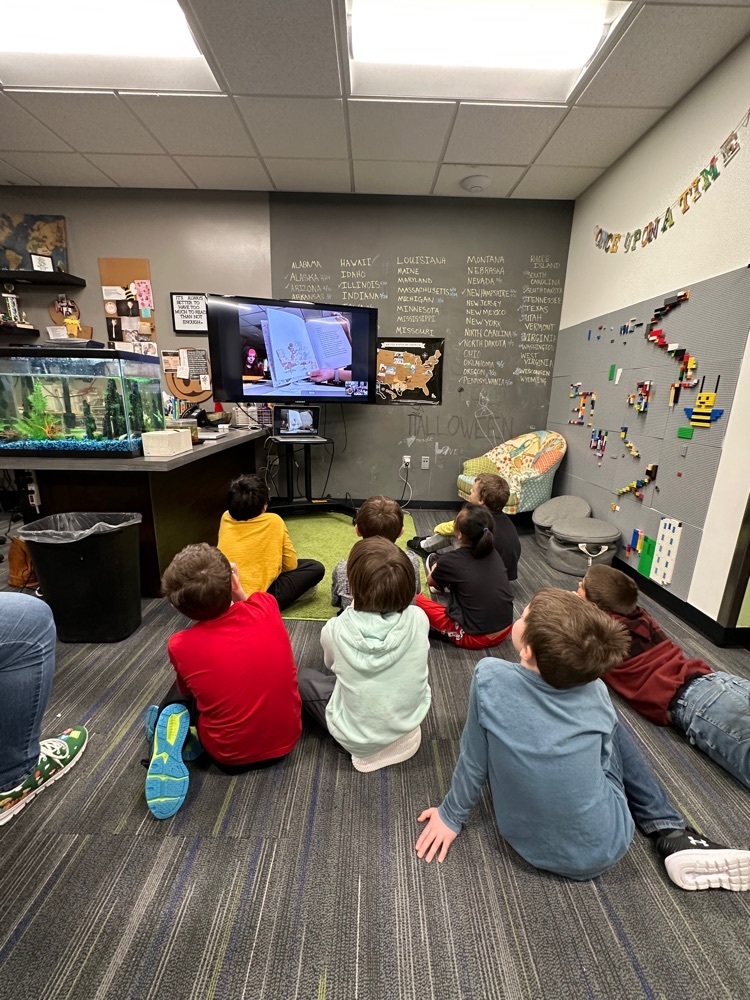 Massachusetts ✅ Washington ✅ 50 State Reading Challenge - Two more down and four more scheduled for tomorrow! This is going to be a fun week in our E.C. library! We had two fantastic readers in our library today!! Miss Ashley from Massachusetts was SO excited to spend time with our Kindergarten kids and the Boulder Colony classes. She read us The Book With No Pictures and the kids loved it! The First Grade Class and the Boulder Colony classes enjoyed listening to Miss Sarah from Vancouver, Washington. She read us How Do Dinosaurs Eat Their Food? She must've known that kids love silly books! 📚🗺️🇺🇸❤️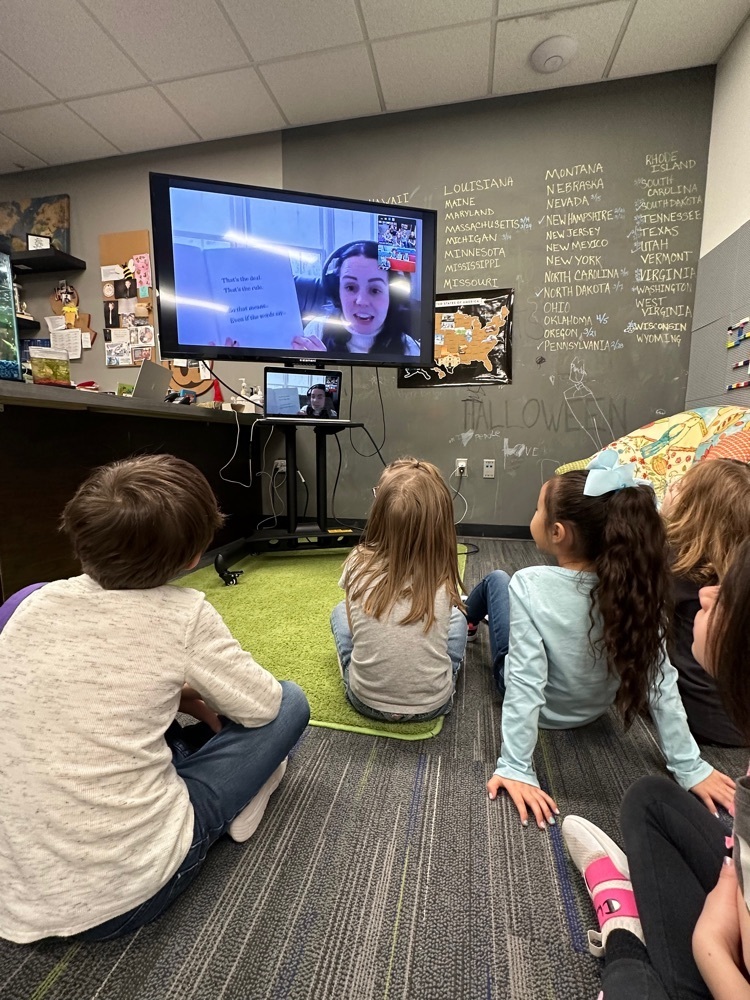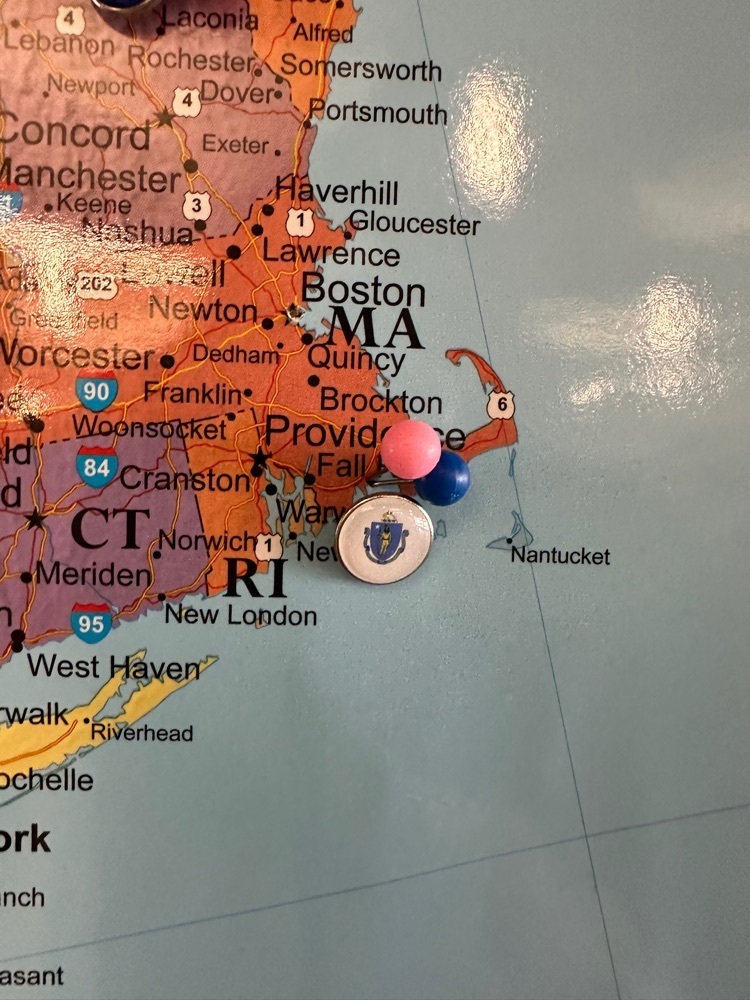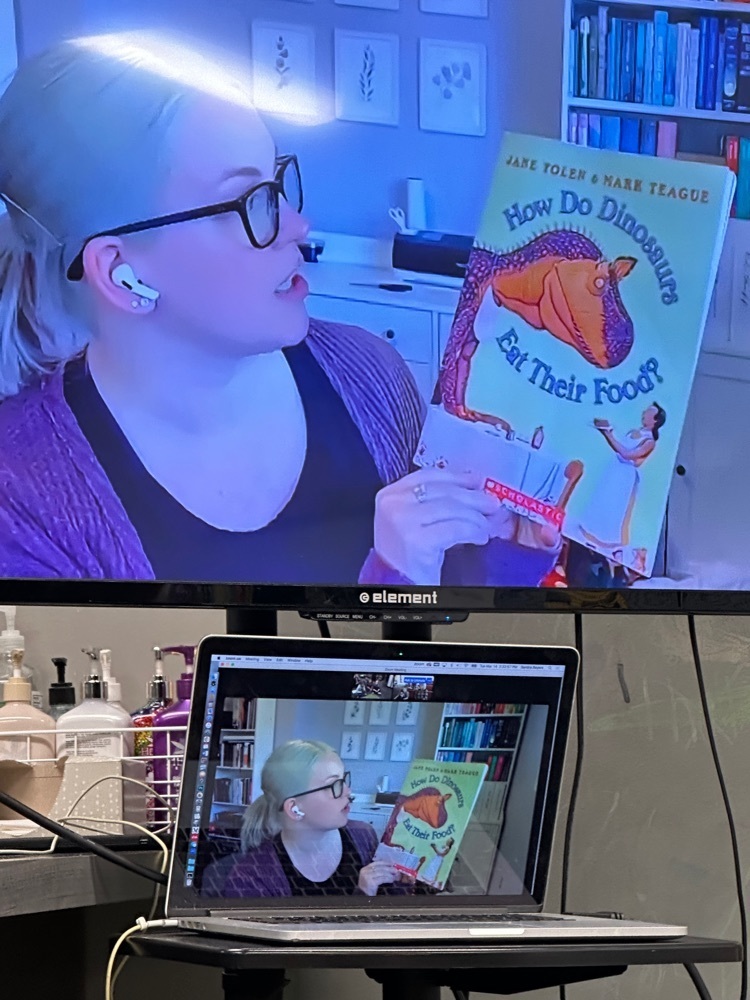 Every year we celebrate Dr. Seuss' birthday with a guest reader and some pretty sweet treats. We may be one week late in celebrating this year, but our Preschool - 12th graders had the most adorable cookies and cupcakes while they listened to a Pete the Cat book recorded for us by Governor Noem. 🎂🎈🎉📚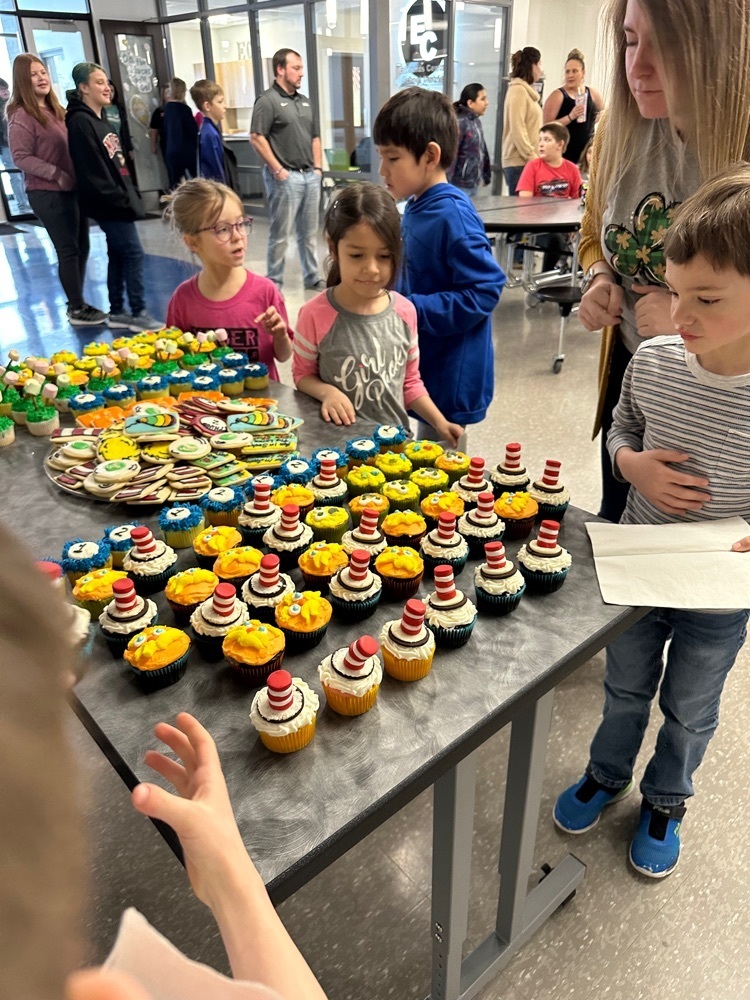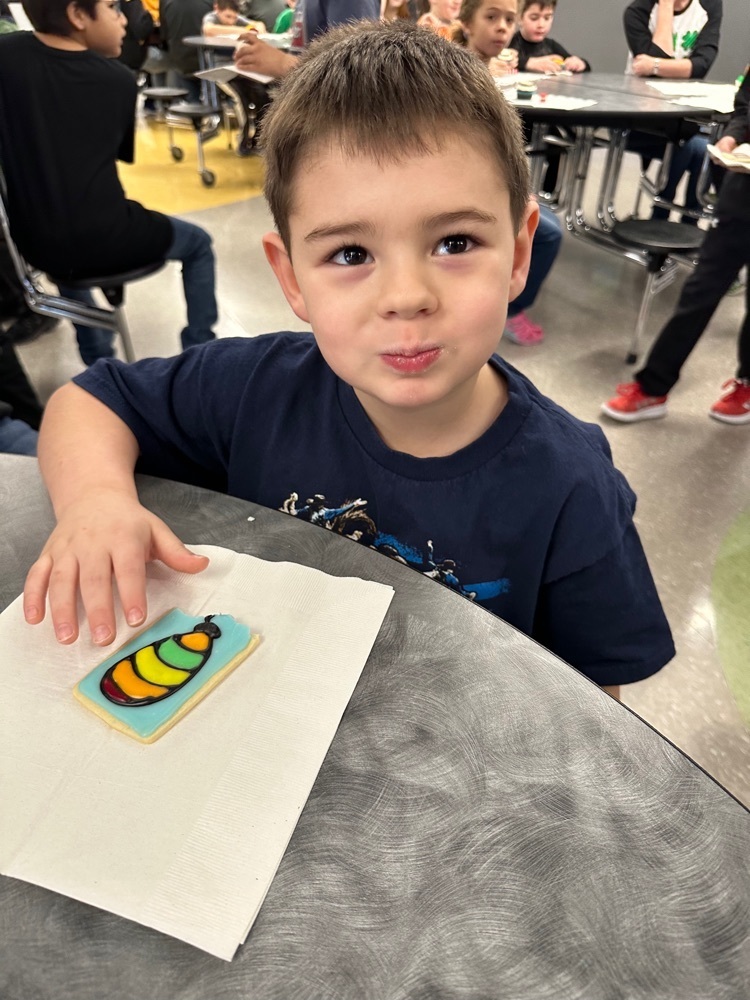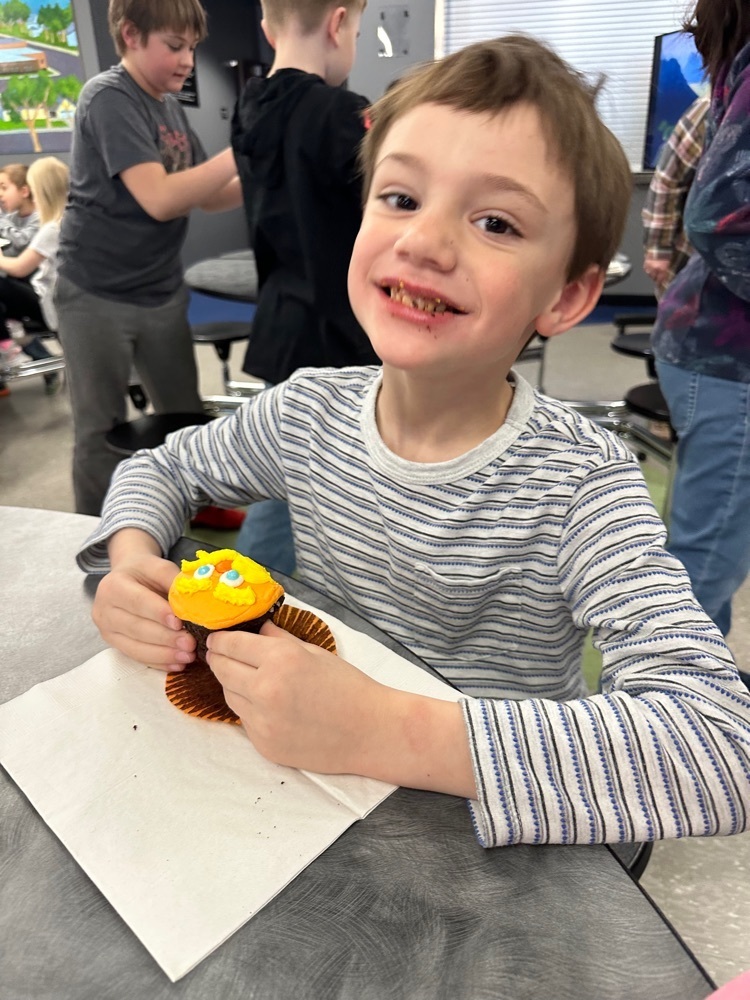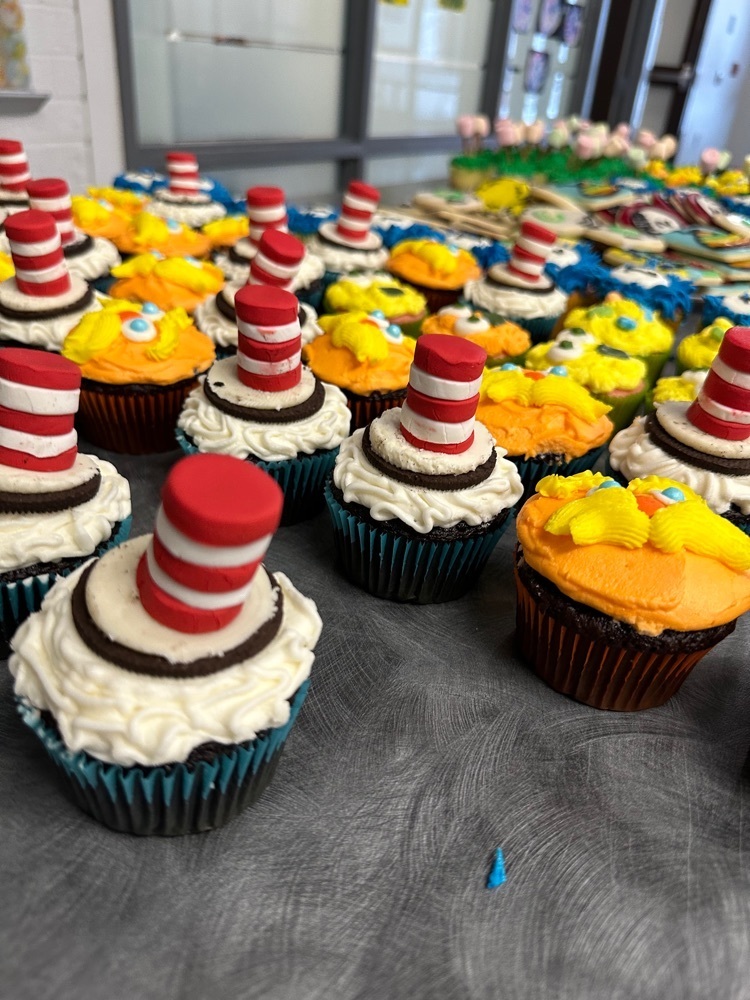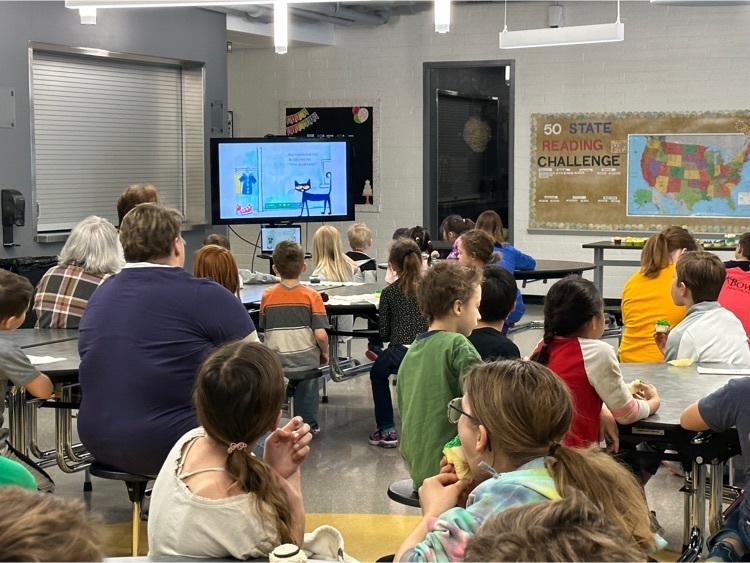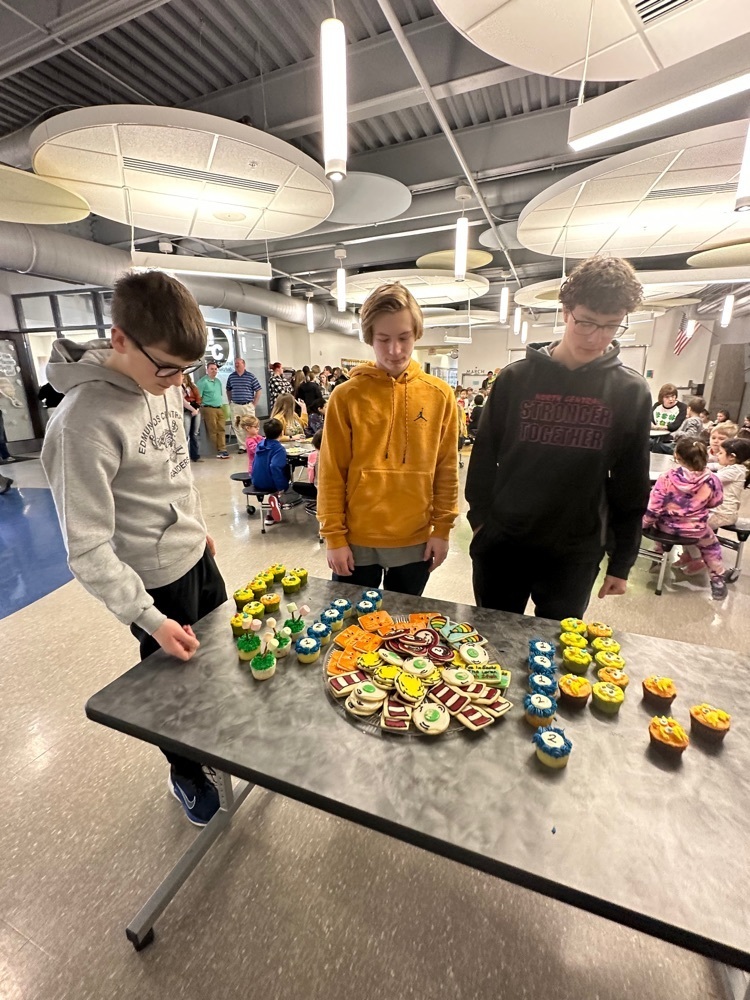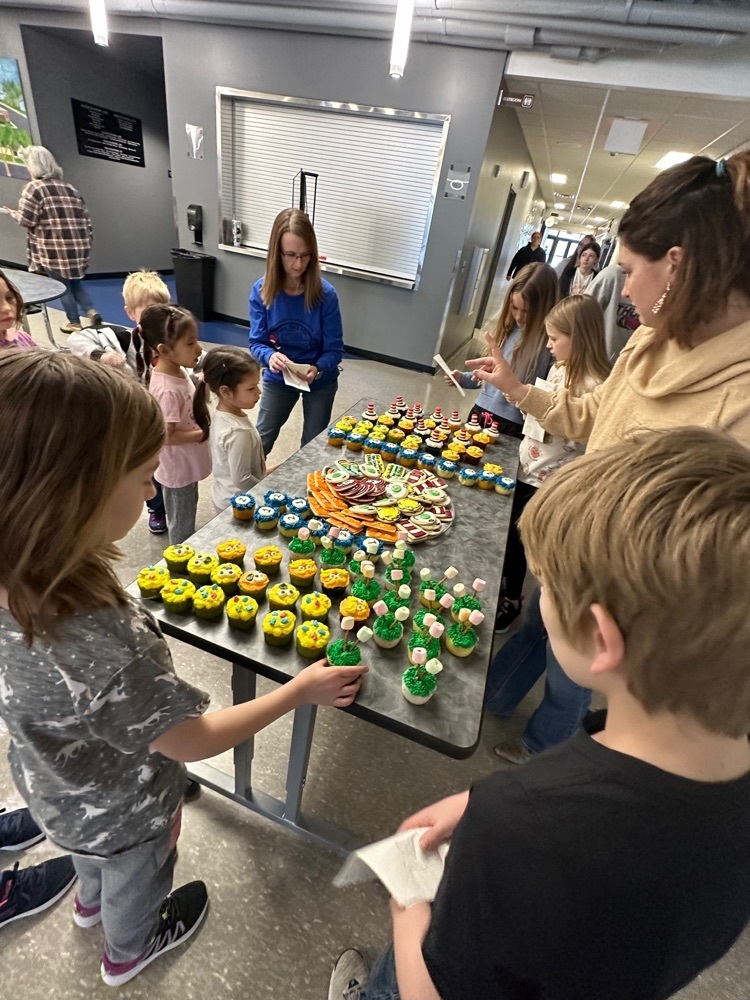 Arkansas ✅ Virginia ✅ One of the best parts of our 50 State Reading project is the different people we meet! Reading with Arkansas and Virginia was so much fun today and our readers enjoyed their time with us so much they even sent messages later to let us know how much fun it was for them too! 📚 🗺️ 🇺🇸 ❤️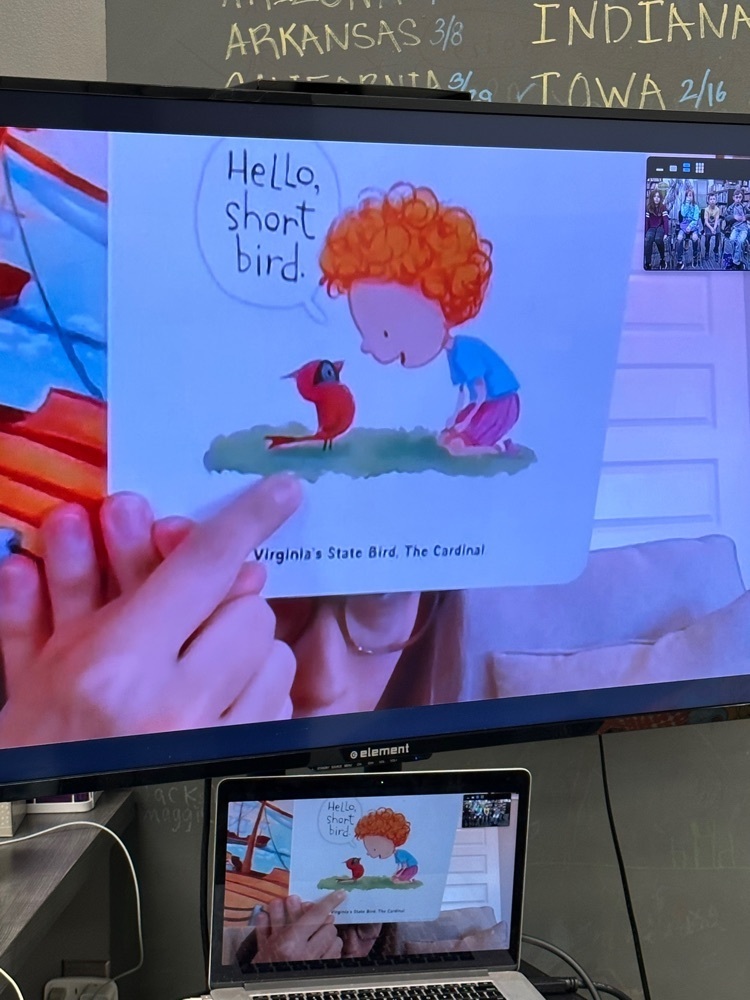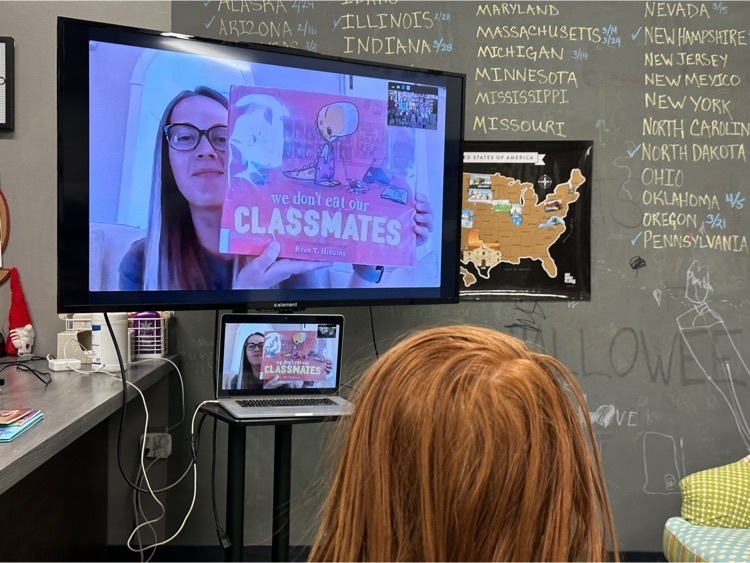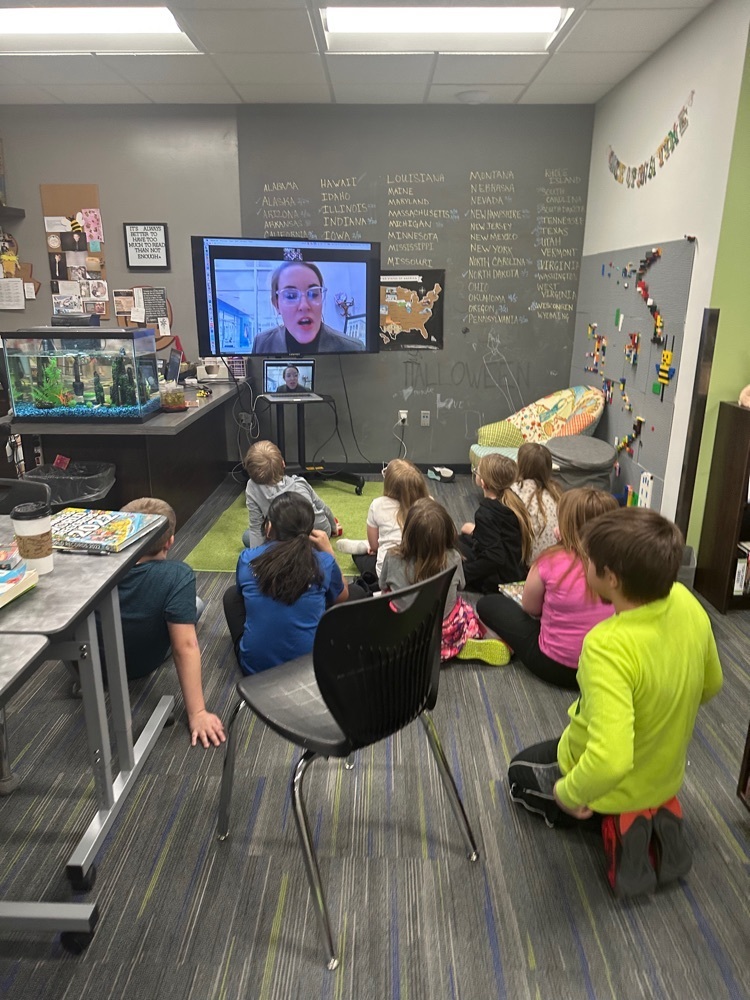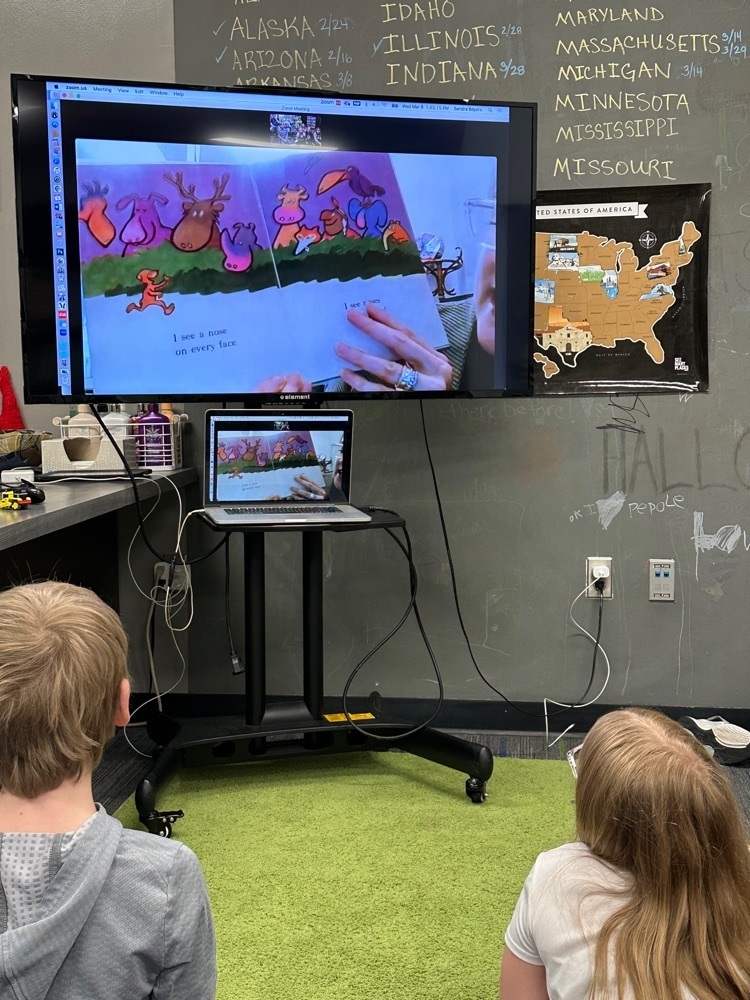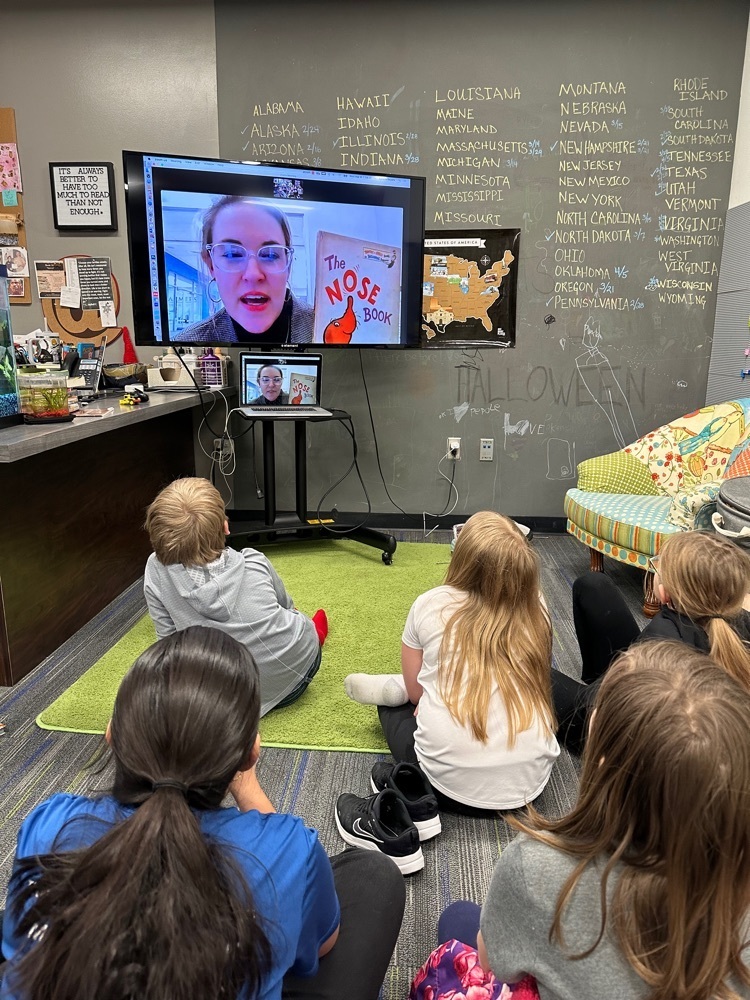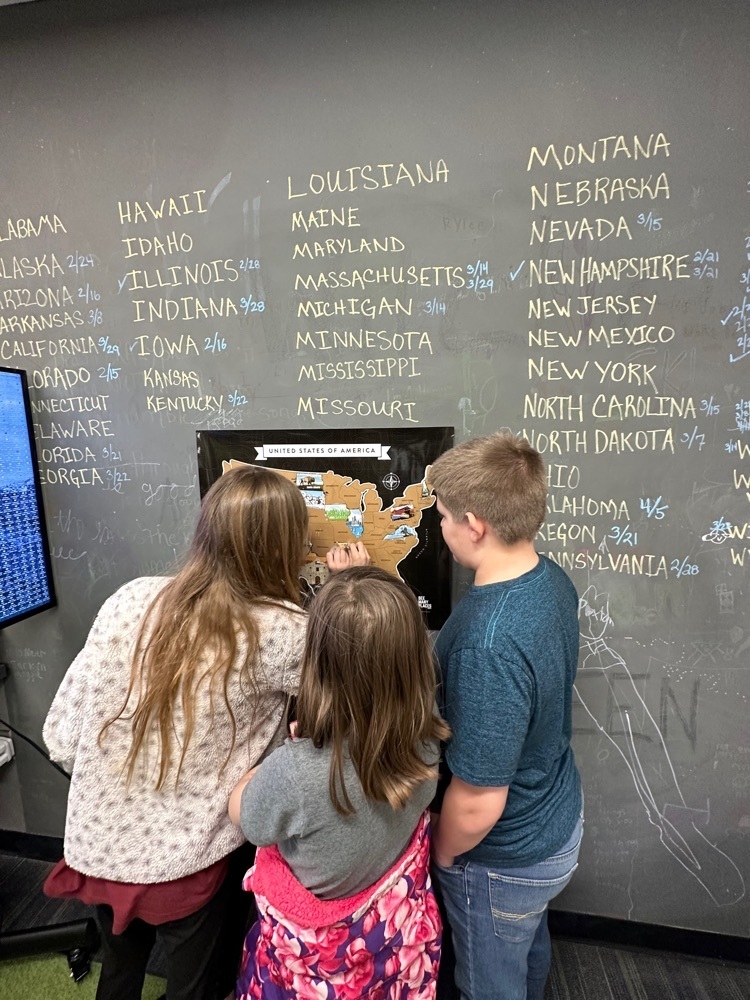 North Dakota ✅ Another snowy day means we didn't get to read with all of our scheduled states, but the kindergarten class did check one more off our list! Thank you to Milo's Aunt Alisha in Fargo, N.D. (Also an Edmunds Central Alumni) for hanging out with us for a bit this morning! 📚 🗺️ ❤️🇺🇸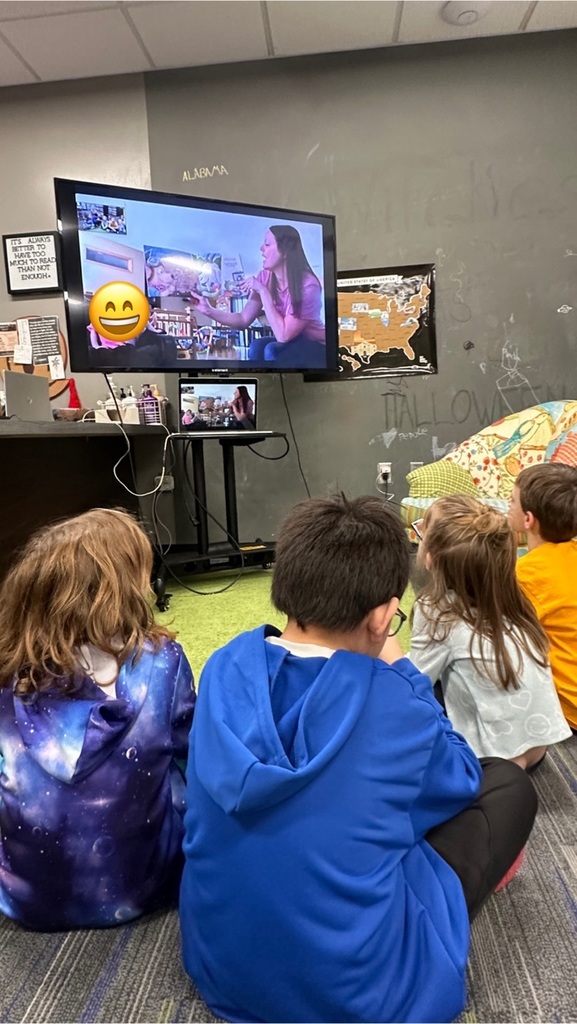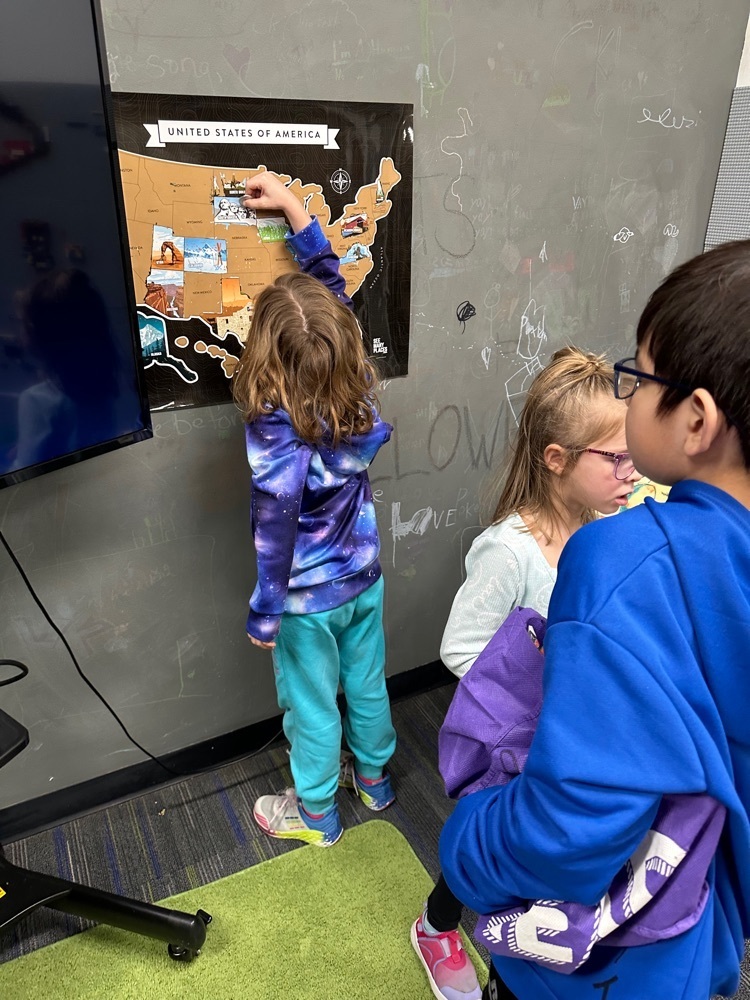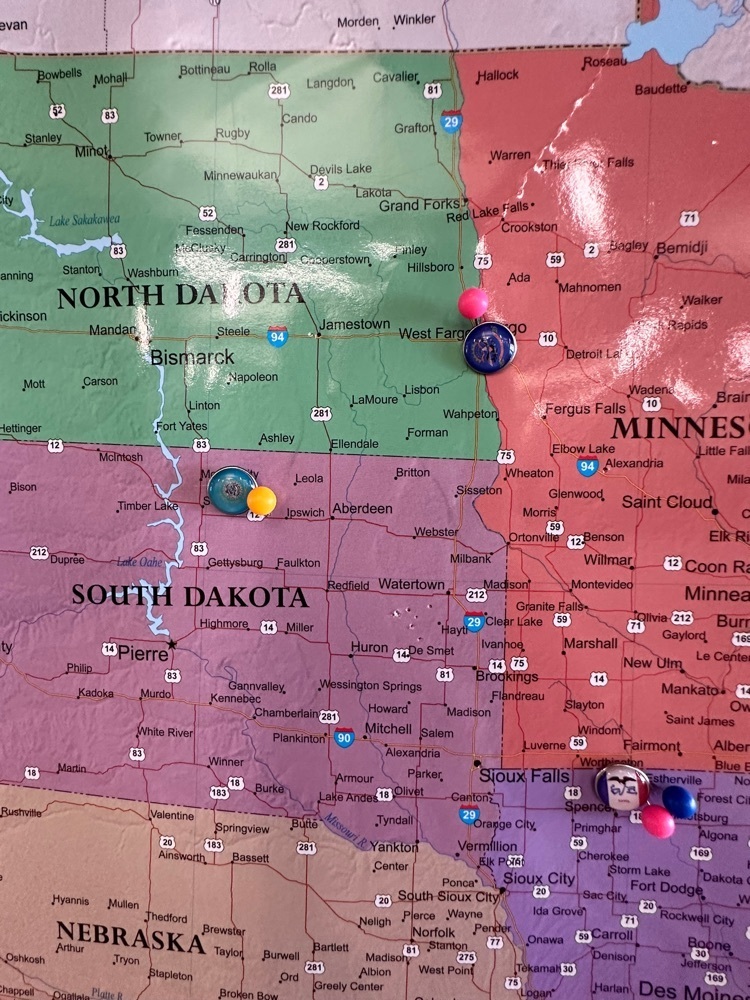 The Third Grade Art Hour kids created their own look-a-likes with half-sheet self-portraits. We'll compare their side-by-sides after they're hung to show off!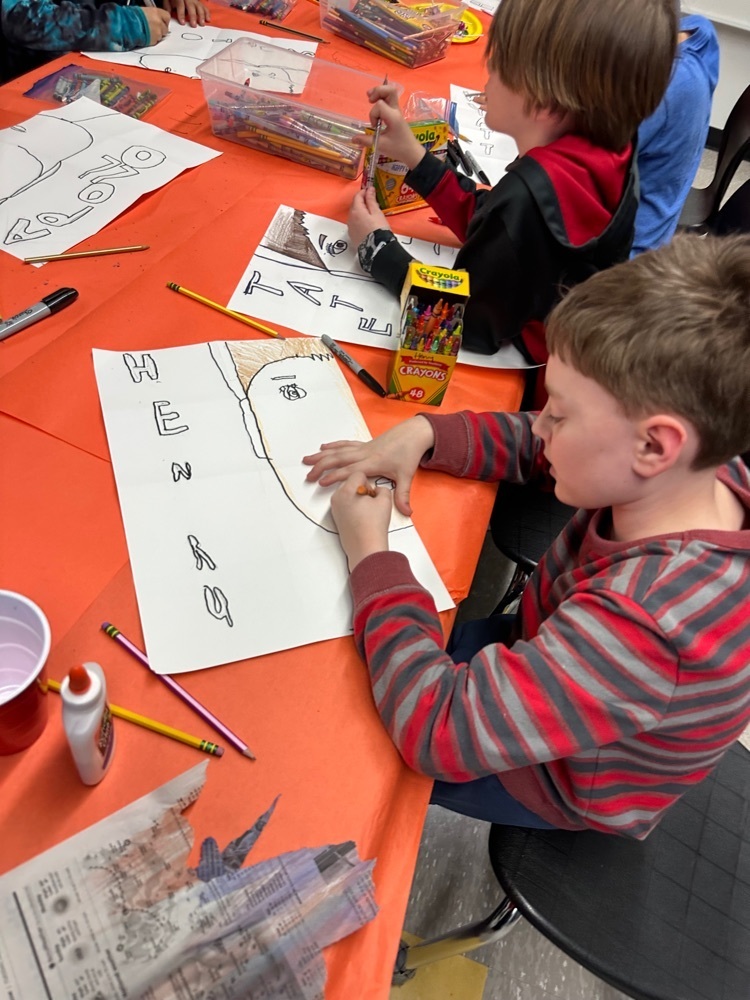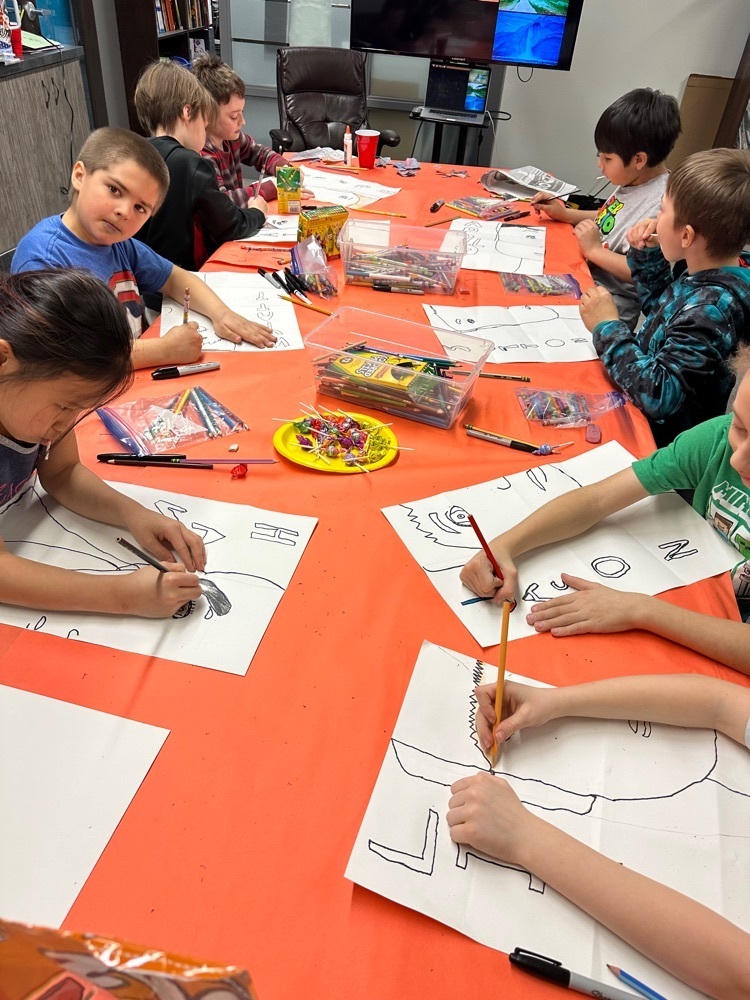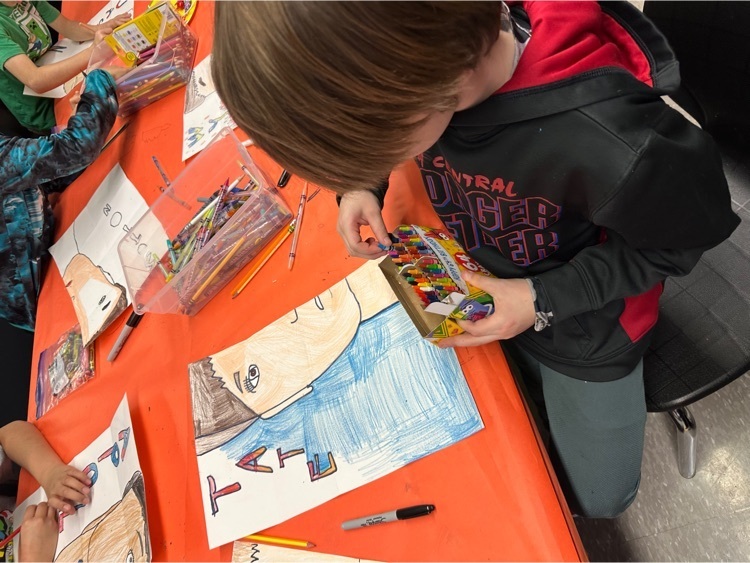 It might be blustery outside, but our First Grade Art Hour was bright and colorful! We love using watercolors and these projects will sure brighten up our wintery world!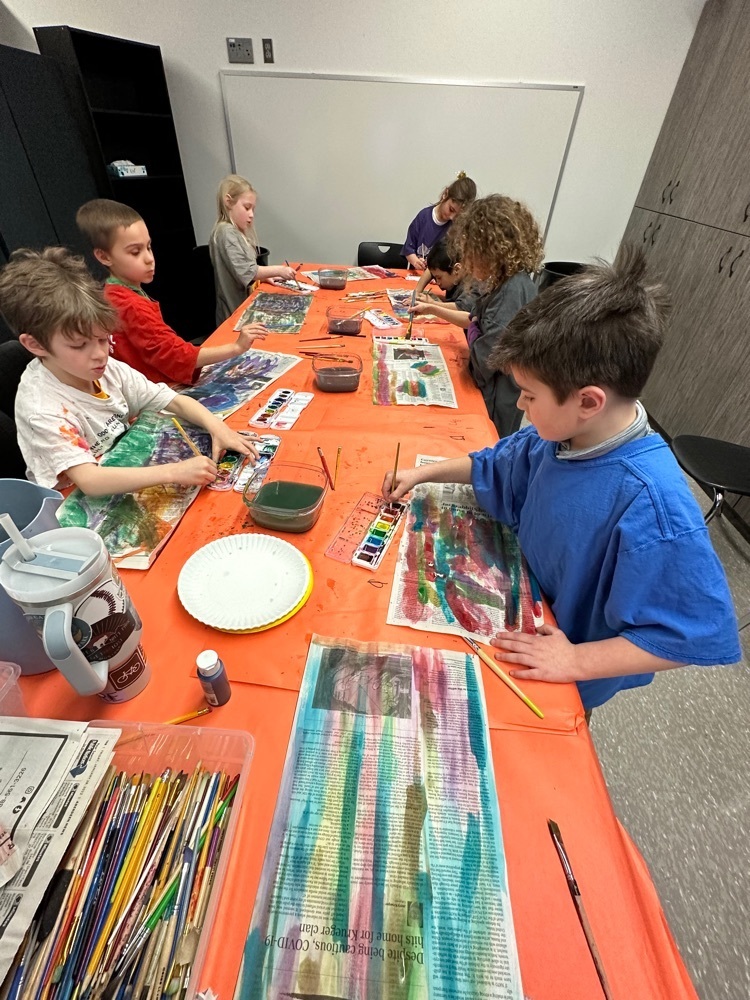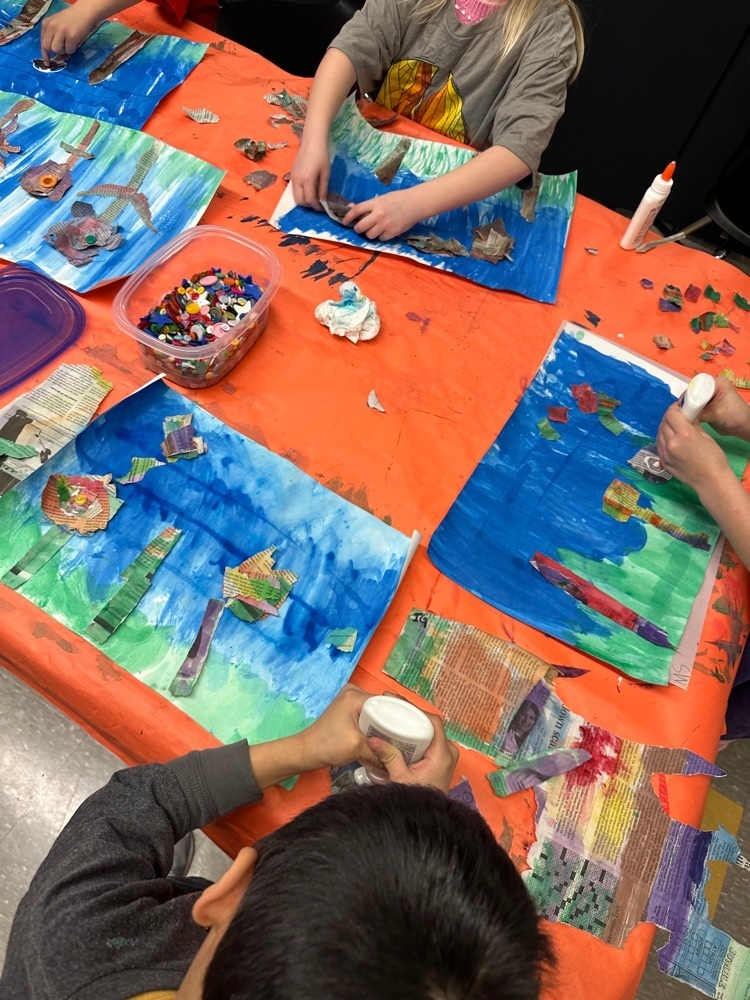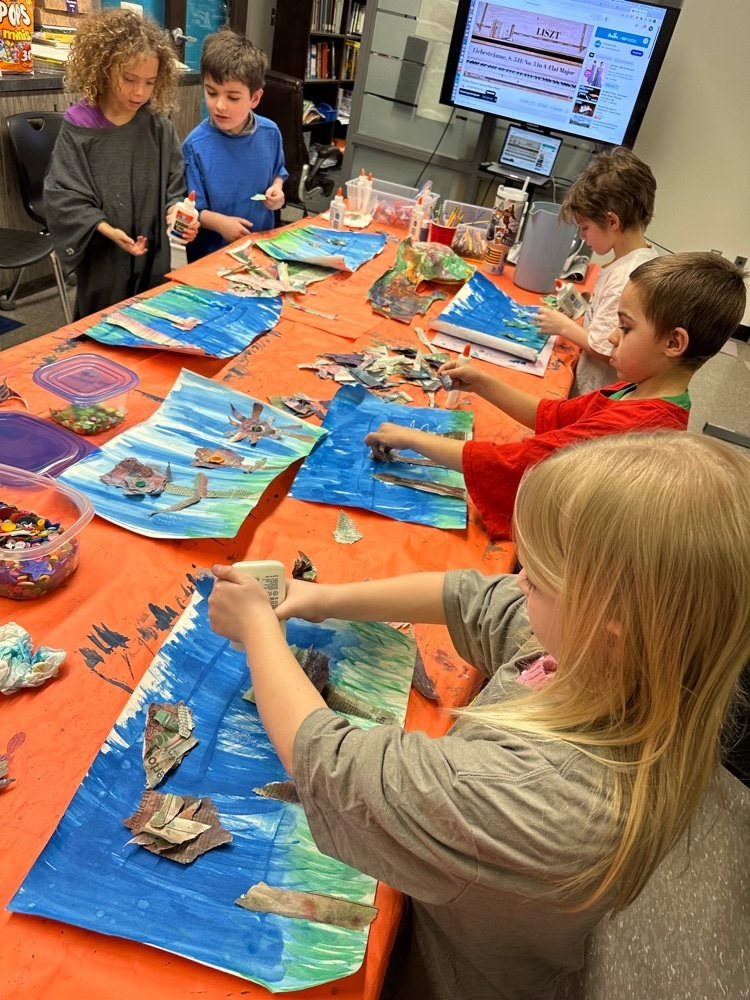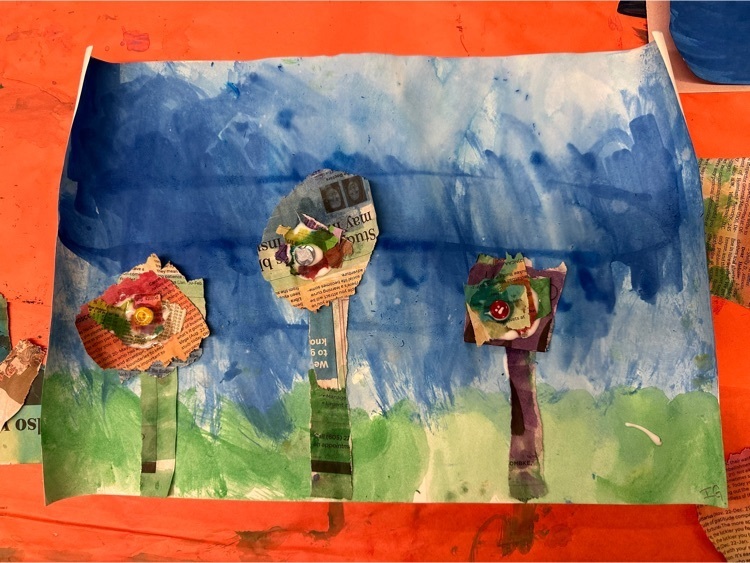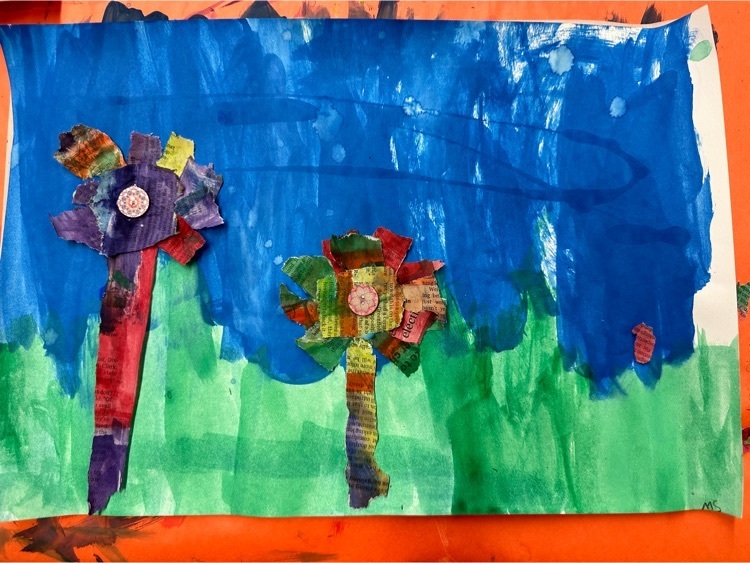 Congratulations to this young cast on TWO amazing performances today! Thank you to everyone who came out to see our elementary and middle school kids today.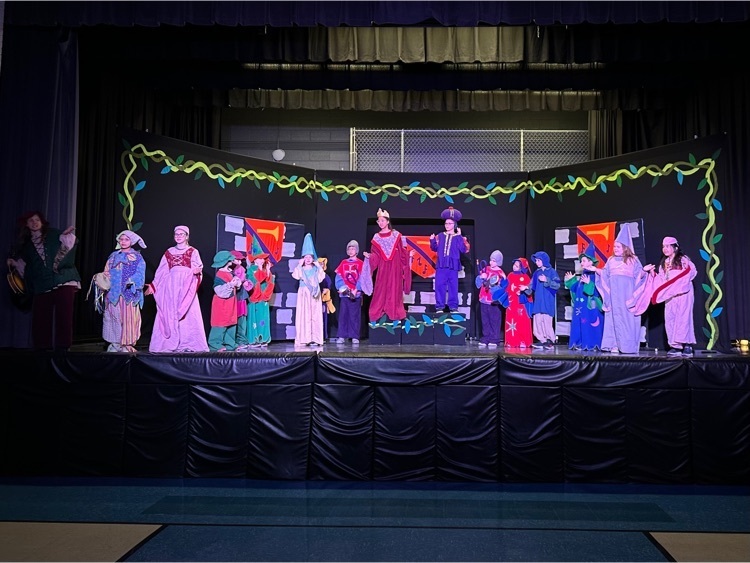 This cast is just hours away from their first performance of RUMPELSTILTSKIN!! Please join us at Edmunds Central for our Missoula Children's Theatre presentation at 4:00 p.m. or 6:30 p.m. today. They have out this show together in a matter of two days and we are so excited for an audience full of claps and cheers!!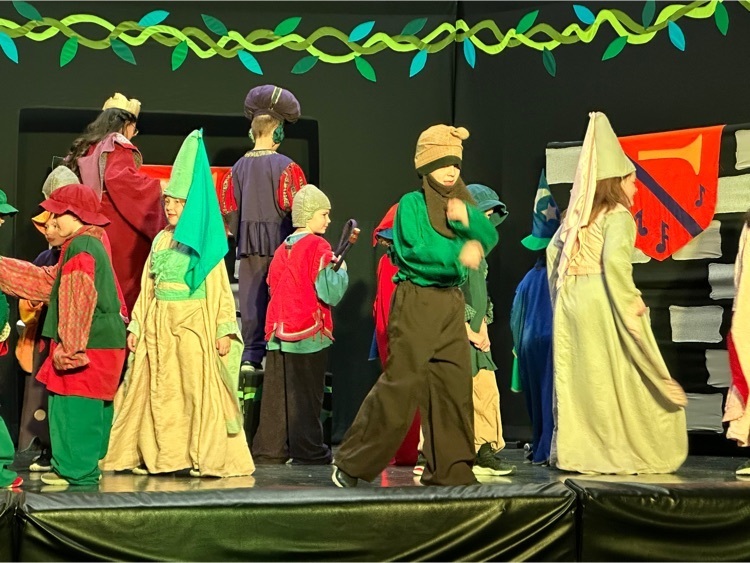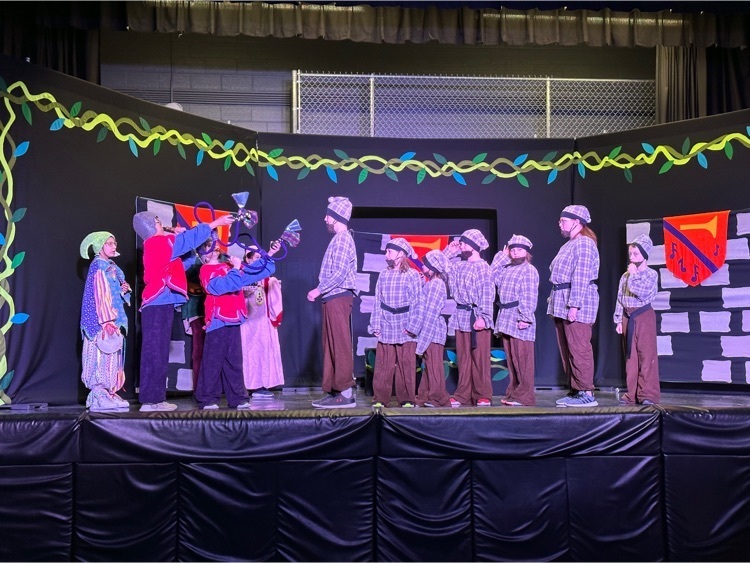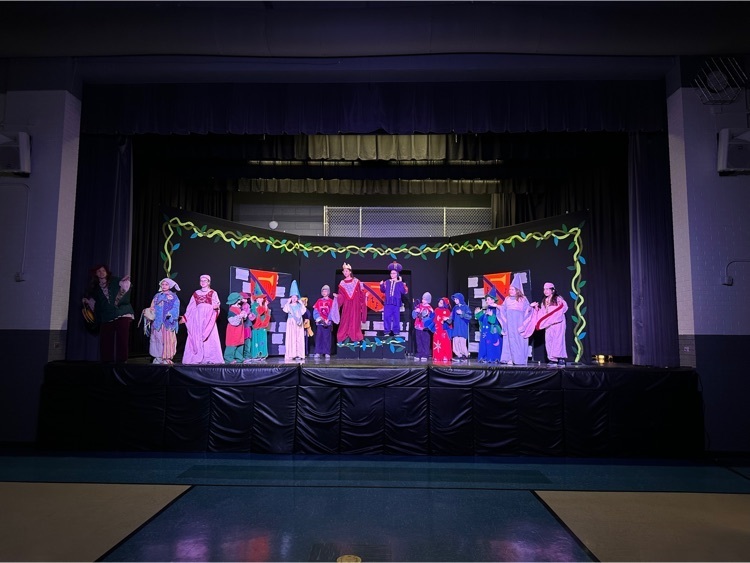 Virginia ✅ Illinois ✅ Pennsylvania ✅ Three more pins in our library's 50 State Reading Challenge map! We are at 10/50 states and so excited! We had a fantastic time reading with Miss Miller's aunt in Pennsylvania and she had a great video from National Geographic for the a kindergarten class. We enjoyed it so much! 5th grade had a great time visiting with Sheri from Illinois, who spent many summers in this areas with her Aunt Deanne (Hettich) Hoyle And, First grade played Rock, Paper, Scissors with with Virginia!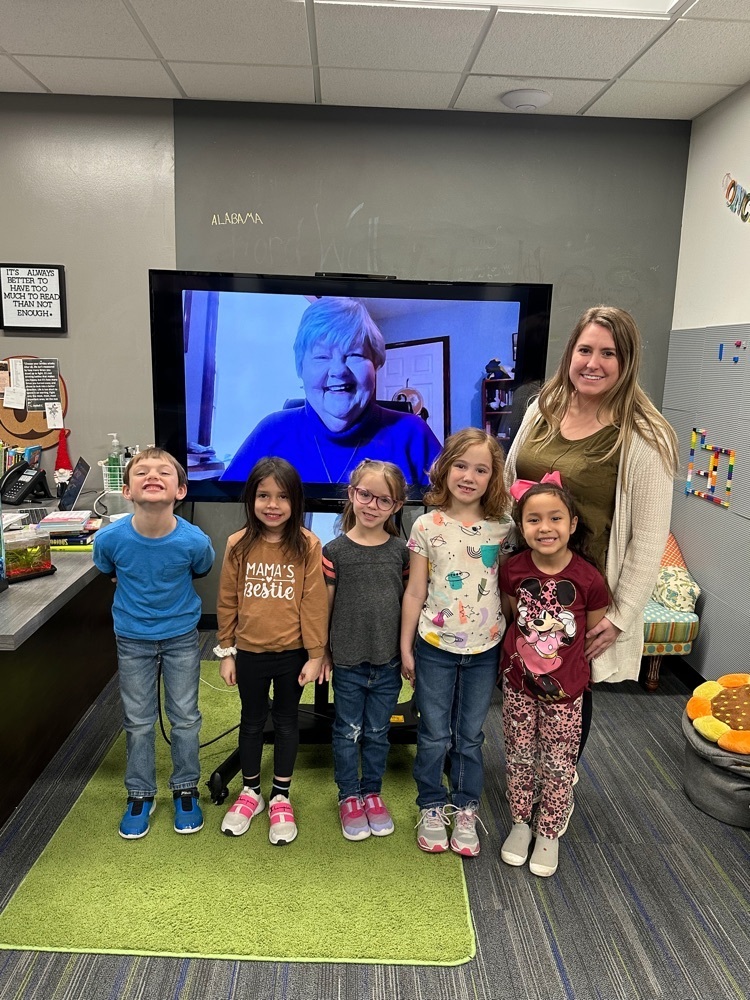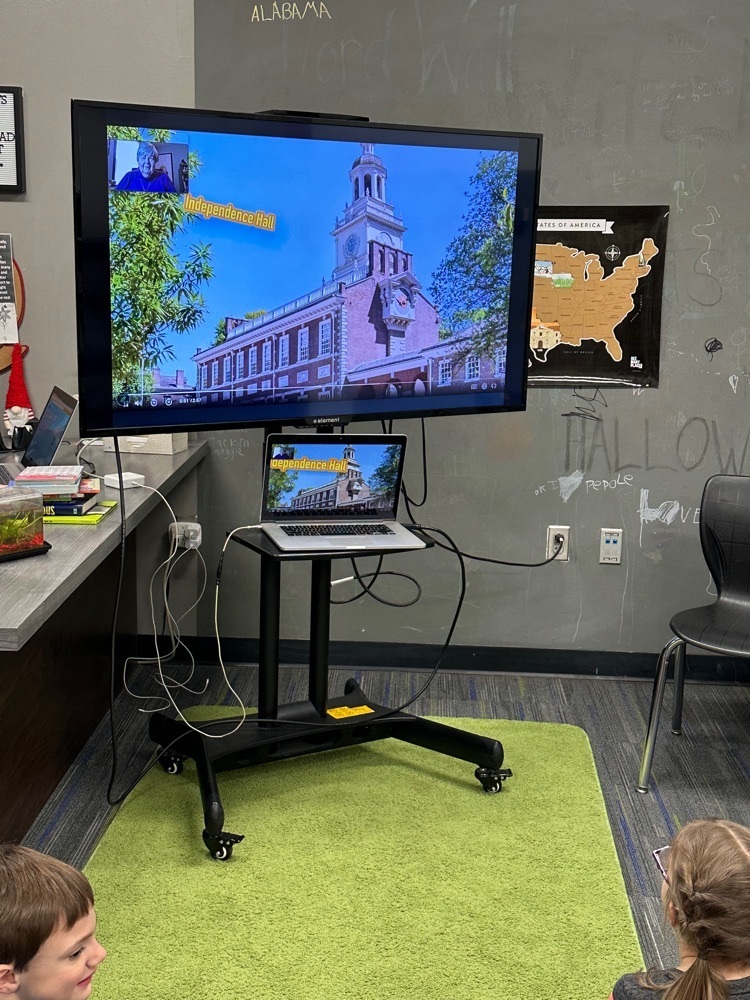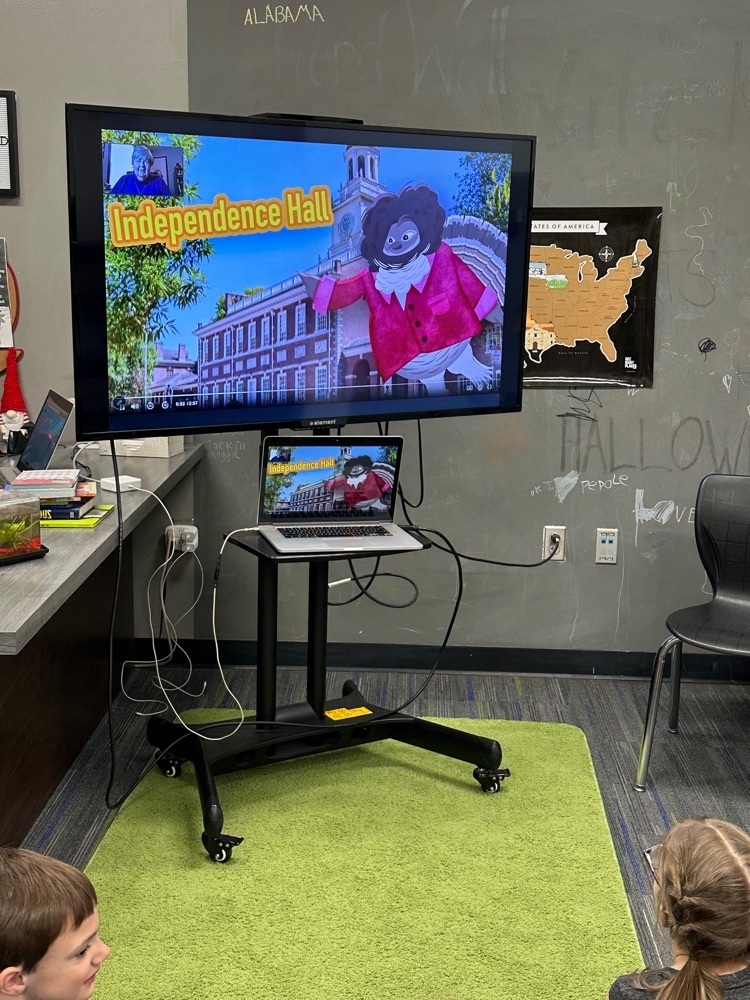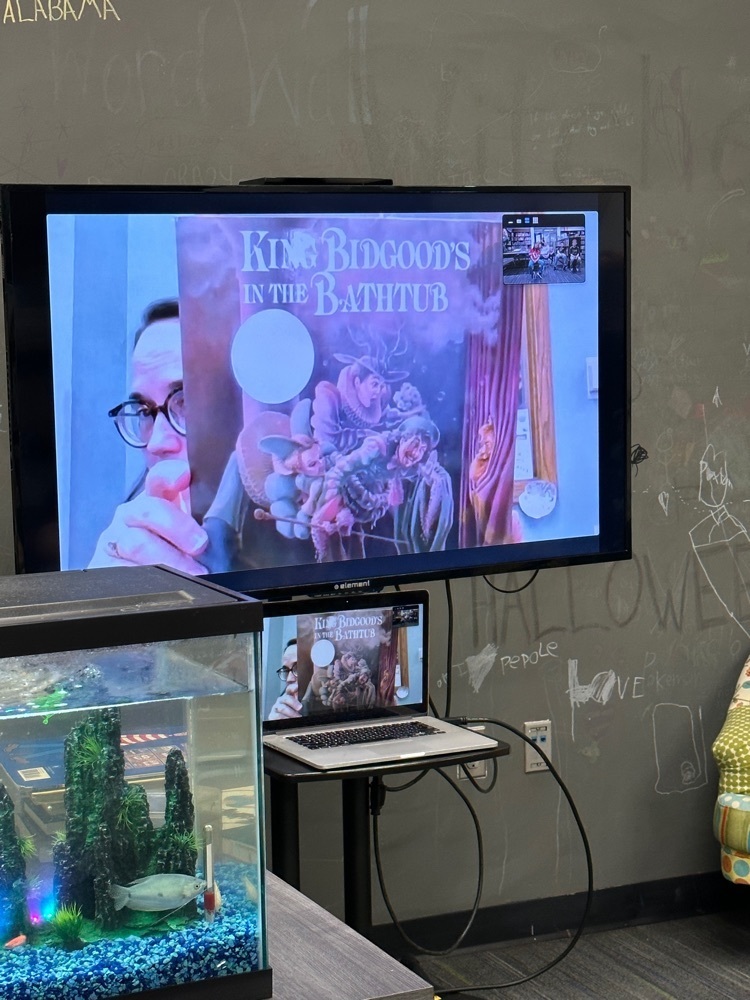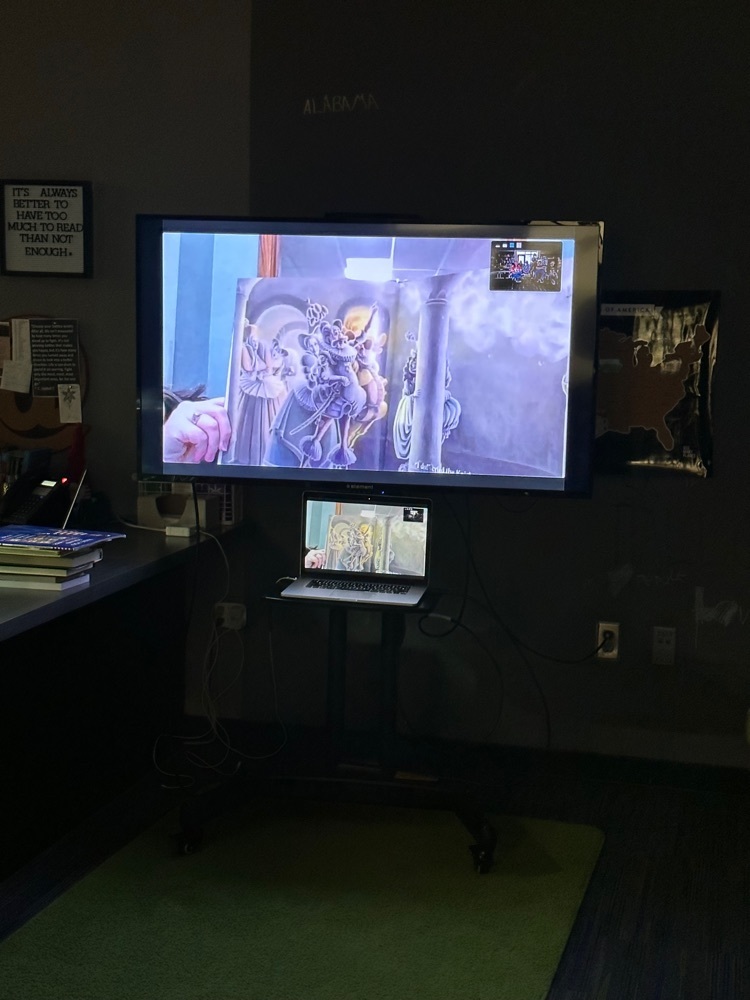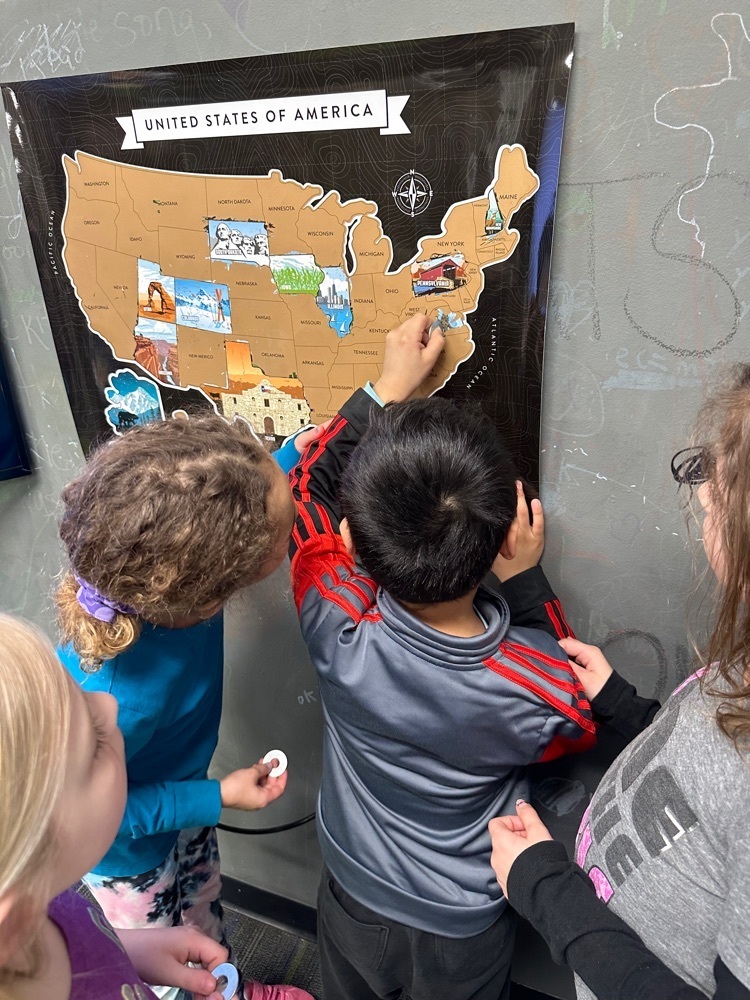 The district is in search of substitute teachers for the current school year. The position pays $100 per day ($50 for a half-day). The rate of pay increases to $120 per day ($60 for a half-day) after working for eight (8) cumulative days. Certified substitute teachers earn an additional $20 per day. If you or anyone you know is interested in learning more about becoming a substitute teacher, please contact Superintendent Kevin Kunz (287-4251 or
kevin.kunz@k12.sd.us
).